Top 9 Gift Ideas for the New Homeowner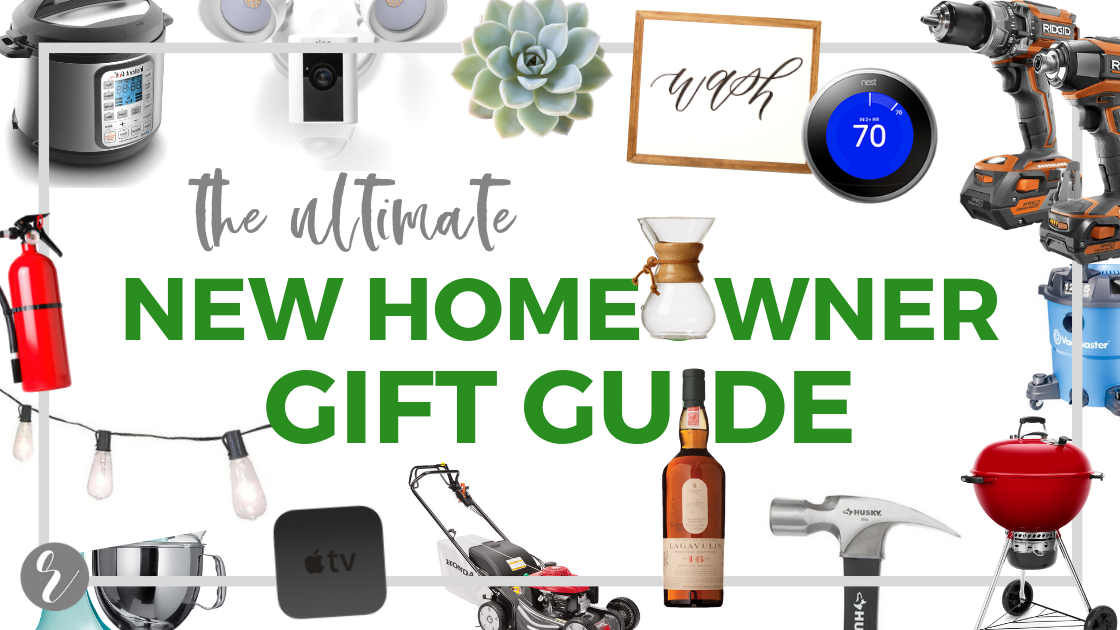 *This life-changing post may contain affiliate links, friend. Tap to learn more than you ever wanted to know.*
---
---
Your friend or fam just bought a house. They're a classic case of deer in the headlights. Stoke level is extremely high – a space to put completely customize and call their own. Comfort level with the most substantial wire transfer ($$$) they've ever seen is extremely low. They could use a housewarming gift.
The perfectly tailored gift.
Don't settle for a literal box of chocolates, right Forrest? Those bad boys will morph into rock-hard pellets of disingenuousness on the long-forgotten dry pantry shelf. Or be wolfed down in 2 minutes flat, never to be remembered.
That $3 bottle of almost wine? That thought does not count. Your friendship is worth more than 299 cents of sour grape water from Shudder Home, an actual Bearfoot or Yellowfail.
Buy something for the brand new homeowner that they will use, and use regularly. This carefully chosen item will remind them of you every time they use it. Might want to remove that zebra print toilet seat cover from your Amazon cart. Not the ideal location or position for positive friendship reminiscing.
What type of homeowner are they? Do they cook? Decorate? Love DIY? Practically live outside? Check out table of contents below and match your home-owning friend with their passion(s) to find the perfect gift(s)..
Happy gift giving!
---
Table of gift contents.
Gift idea #1. For the homeowner who loves to

cook

.

Gift idea #2. For the homeowner who loves to

decorate

.

Gift idea #3. For the

DIY

homeowner.

Gift idea #4. For the

outdoorsy

homeowner.

Gift idea #5. For the

happy hour

homeowner.

Gift idea #6. For the

squeaky clean

homeowner.

Gift idea #7. For the

well-prepared

homeowner.

Gift idea #8. For the

tech-savvy

homeowner.

Gift idea #9. For the

security-minded

homeowner.
---
The 9 most useful home maintenance, improvement & function essentials.
Gift idea #1. For the homeowner who loves to cook.
Instant Pot

.

With all the moving and unpacking, finding time to cook can fall by the wayside. Make well-balanced and super flavorful meals with only this appliance. It's the one-stop shop appliance that can saute, sear, slow cook and pressure cook and even

make yogurt

all in this one appliance. Our recent favorite has been an

Instant Pot bison chili recipe

.
Crock Pot Slow Cooker

.

The easy solution to meal making, especially when you're way too busy to stand in front of a skillet or pot for hours. In the amount of time it takes you pick up a take-out feast and for a much cheaper and healthier option, you can throw delicious / nutritious food items into your slow cooker. The house will smell AMAZING all day long. We use ours once a week.
Stand mixer

.

The Kitchenaid brand name has almost become synonymous with "stand mixer" in the kitchen. Bake desserts, mix, whip, blend, knead dough, make pasta or sausages or even ice cream from scratch. Industrial strength for home use. Ours may get more use than our microwave.
Quality knives

.

Dull knives are NOT safe. Or efficient. Or practical. Up your cooking game with a quality set of knives. Tomatoes and bell peppers should slice like butter, not moosh juice all over the countertop. We love Henckels brand – they are quality AND cost-effective.
Starter set of spices

.

A must-have for ALL home cooks. Let's curate flavor-bombs, not bland and unexciting status quo meals. Spices make next level foods come alive on your palate.
Cast iron skillets

.

Get grill flavor indoors. Sear meat, fish, chicken and fresh veggies to add mouth-watering caramelized flavors. Saute and bake in the same skillet. Cast iron retains heat FAR better than cheap and thin aluminum pans. Cleaning and maintenance is a breeze: here's our

cast iron skillet tutorial

. We ditched all of our teflon coated pans a few years ago and

installed a range hood

above our range to properly ventilate our kitchen.
Chemex coffee pour over

+

Chemex coffee filters

.

The essential item for all craft coffee lovers. It's a glass pour over with a built-in decanter. Make an amazing morning brew as good or better than your local bougie coffee shop. The filters perfectly fit the pouring section of the hourglass-shaped glass beaker. Our daily go-to method for insanely flavorful brew.
Insanely quiet coffee grinder

.

Stop waking up the entire house with your noisy coffee grinding every morning. This conical steel burr electric grinder is incredibly fast, quiet, easy to use and very strongly built. The quality of burrs yields a consistent grind size, adjustable for all brewing methods. We're all about family and friend sleepovers, and our morning grind never wakes anyone up.
Electric gooseneck kettle

.  

The one-touch hot water countertop kettle for making coffee and tea anywhere. No stovetop or hot plate necessary. An elegant design for display. The gooseneck allows precision pouring while making a pour over, aeropress, siphon or french press. We use our gooseneck with our Chemex every morning.
---
Gift idea #2. For the homeowner who loves to decorate.
Cute or Custom

Doormat

.

If your entryway looks put together, you feel put together. Feel welcomed every time you walk in your door. Not to mention giving your friends, family and guests a warm first impression as they enter your personalized space. Our professional calligrapher friend at

SunkissedScripts on Etsy

hand-scripts custom

coir mats with whimsical calligraphy

. Check her out! Here's the version on our front porch: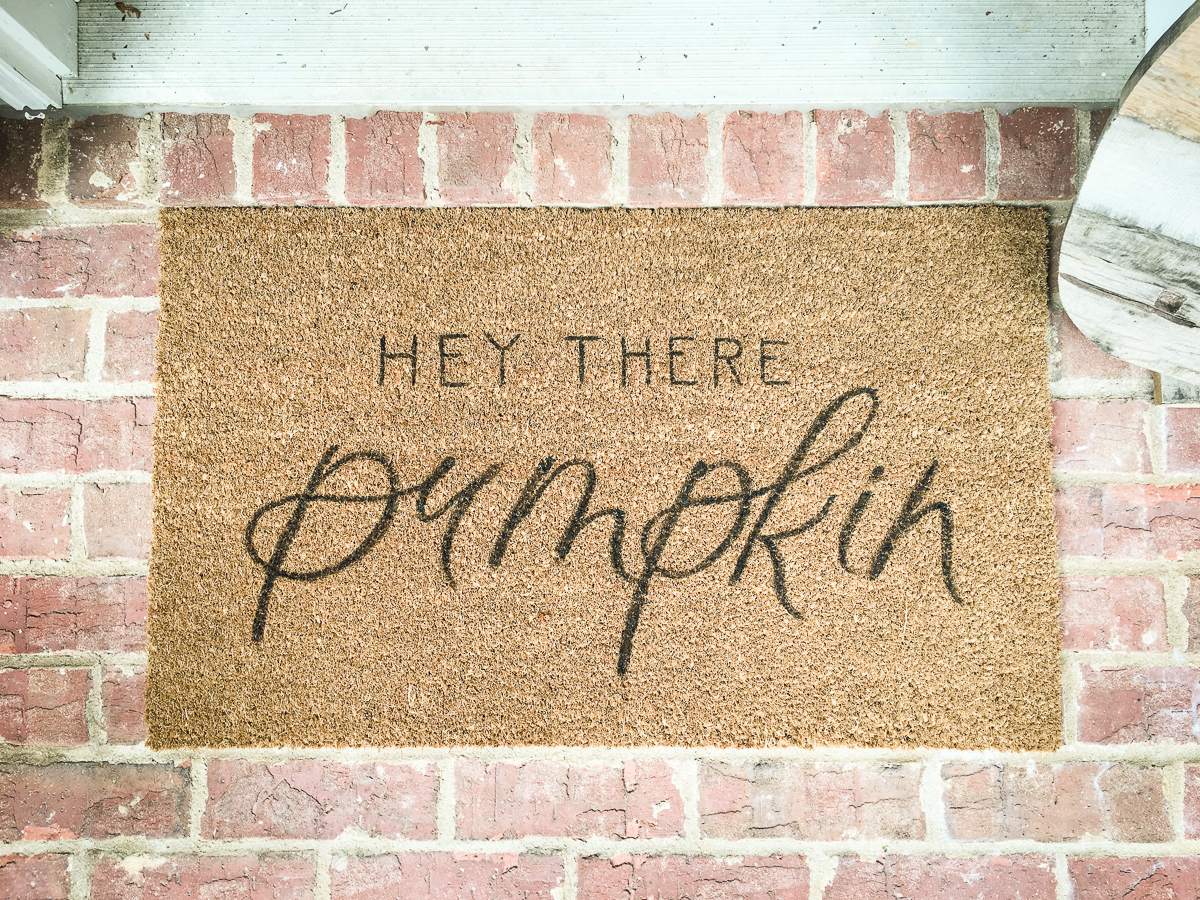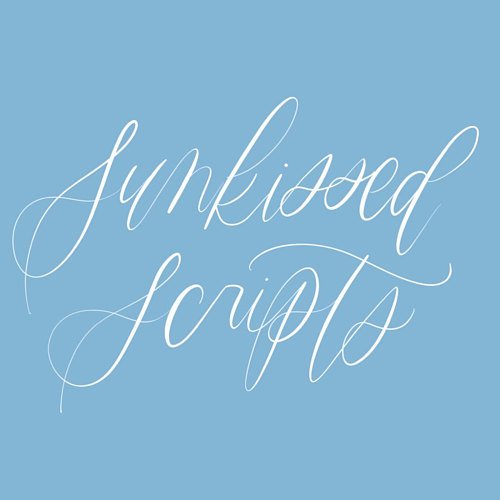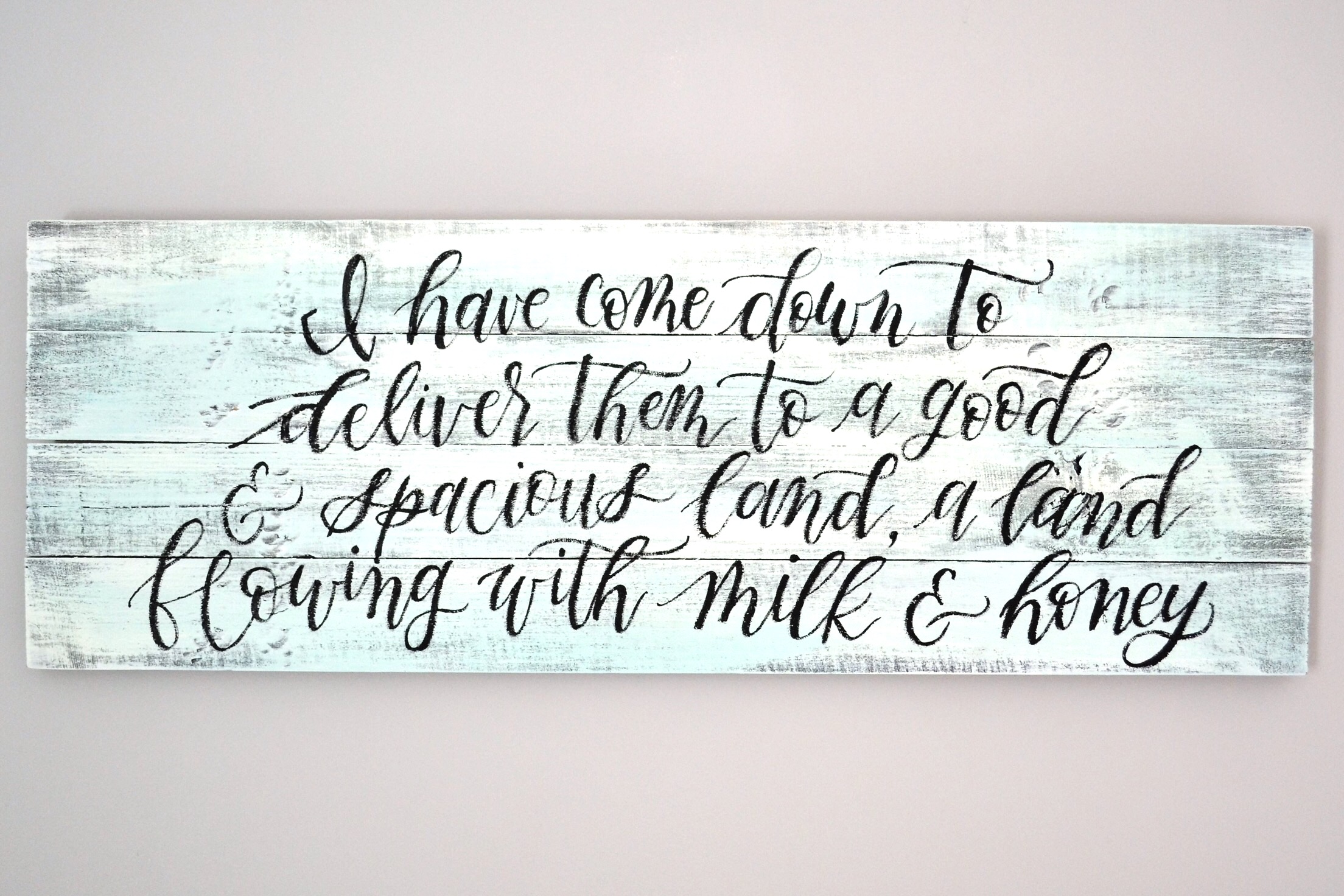 LED string lights

.

The pretty "twinkle" lights that all the cool restaurants, whimsical outdoor hangouts and community building backyards have in common. The perfect addition to any outdoor space for added warmth, ambiance and visible light in the evenings. We connected two strands in a circle surrounding our

fire pit

, DIY picnic table and

cedar raised-bed gardens

.
Picture hanger kit

.

Everything you need to hang lightweight pictures on the wall, minus the hammer. Framed pictures or canvases add that personal touch every homeowner strives for. Unless you're a minimalist. Or bachelor.  
Paint party!

Most homeowners want to customize the colors in their space by painting the walls. Especially to cover up the previous owner's eclectic color choices or that "builder-beige". Offer to buy the gallon or two of paint they need for a particular room after they've chosen the exact color they love. Or sign-up to help at their upcoming paint party, enabling them to bang out multiple rooms worth of painting in a day. If you're the planner or coordinator type, get the new owner's permission to throw the paint party by creating an Evite and setting up the event. We've been the recipient of a few paint parties, and they were game changers.
Essential oils

+

oil diffuser

.

Nothing makes or breaks the tone like an enticing smell or a disgusting stench. Essentials oils and an oil diffuser are a natural way to fill your common area with fragrances that stimulate the mind or calm the senses. Especially if you have pets, potty training toddlers or you're living in an active renovation. We love using ours whenever friends come over.
Soy candles

.

The delightful smells that fill a home, set the mood and don't give you a headache overtime. Cleanly produced for a worry-free burn. The healthier candle.
Fake succulents

.

Nothing speaks life like greenery in a home. Whether real or fake, plants offer visual vibrancy and strategically fill negative space. Succulents are all the rage right now – the fake ones happen to look like real ones but won't die over time, contrary to most other plants. Balance your overall design with a few succulents on your

open shelves

, coffee table, countertop,

farmhouse table

, side tables, entryway piece or built-ins.
---
Gift idea #3. For the DIY homeowner.
Stud finder

.

Essential for hanging heavy wall art,

custom shelving

,

shiplap

, window treatments, etc. Use the stud finder to identify where the wood 2×4 studs are behind your drywall. Screw into these studs for a build that should last a lifetime.
Screwdriver set

.

The phillips-head, star-drive, flat-head and square-drive screwdrivers you need for almost every project, small and large. Outlet cover removal when painting, door handle / lock adjustments or replacements, upgrading drawer and cabinet pulls, and the list goes on. Some of our most used tools.
Ladder

.

Not as necessary in an apartment or rental home, but crucial in your brand new space. Essential for painting, changing light bulbs, assigning your garage door openers, hanging pictures high up on the wall, cleaning above the cabinets, etc. Choose a quality product that you can hand down to your grandchildren. The cheaper ladders are lighter, offering a less safe and less sturdy feel.
Utility knife

.

The easily removable, two-sided razor blade for opening packages, cutting cardboard, scoring and cutting through drywall, repairing old windows, slicing carpet, scoring linoleum before removal, etc. Scissors and that dingy old pocket knife won't "cut" it any more.
Cordless drill

.

The all-purpose battery powered drill. Choose an 18V version for the power to predrill into most materials and install screws into even the densest of woods. Make sure it has a clutch with adjustable torque ring, preventing you from sinking screws too deep and helping reduce screw stripping. The higher torque setting, the more rotational force the drill will allow before shutting off (rapid clicking sound).
Drill bits

.

The long and thin grooved pieces of metal that predrill holes into wood and metal before screws are installed to ensure the material doesn't crack or break. Choose a kit with a large variety of sizes. To be used with the cordless drill (or corded drill for more power).
Circular saw

.

The standard handheld powered saw. To make rips or long cuts on plywood and very wide board, and to make cross-cuts or short cuts through lumber or common boards. Useful for all DIY woodworking projects. Can often be used in place of a miter saw or table saw, although these have guides that yield greater precision. Freehanded cuts take a certain level of finesse, which your homeowner friend will easily learn with practice.
Tape measure

.

Measure anything and everything with a coiled measuring tape that retracts into itself after use. 12 foot long version are helpful for small projects, but can be insufficient for measuring rooms, walls, ceilings and open spaces.
Level

.

Basic versions are a long, straight piece of metal with a series of bubbles set in liquid that tell if your surface is perfectly level or parallel to the ground. When positioned vertically, the leveling device will tell if your wall, stud, pipe or door is plumb or perfectly vertical.
Putty knife

or

paint scraper

.

The putty knife is helpful for applying spackling when repairing holes or dents in drywall. The scraper can help remove paint from wood surfaces after you've used paint stripper, or clear attached debris from surfaces.
20 oz. hammer

.

The age-old tool for any and every project. Standard hammers usually weigh 8 oz to 16 oz. Opt for a 20 oz to handle medium to heavy-duty projects, demolition and for greater nailing efficiency. Incredibly useful during our previous master bath renovation and current kitchen complete overhaul.
Pry bar

.

The mini crowbar or wrecking bar. Average length is between 12 and 15 inches. Remove nails, destroy drywall, replace cabinets, uninstall moulding with the help of a hammer or mallet. All things demolition aka #DemoDay. If you're breaking down pallets without a reciprocating saw, you'll want to upgrade to a wrecking bar.
Adjustable wrench

.

The everyday use wrench that adjusts to fit almost all standard fittings, bolts, nuts, etc. The crucial buy before investing in a wrench set or kit. Essential for basic DIY plumbing. We used it to plumb our vanities and kitchen sink faucets.
Groove joint pliers

.

Also known as a channel locking wrench. The jaw is offset for greater leverage, including teeth for better grip. The grooves allow the pliers to bite inch-wide nuts, bolts, pipes, flanges and pieces of wood or metal with ease.
WD-40

.

The all-purpose metal lubricator. The gold-standard for mitigating door squeaking. Remove rust from metal objects and then wipe down with WD-40 to prevent further rusting. Wipe down tools to preserve them for decades to come. Be sure to check manufacturing instructions for maintenance and care when it comes to power tools – different machines use specific oils in some cases.
Voltage detector

.

The quickest and easiest way to determine if a wire has power running to it. A must-have for any and all electrical work, including

changing light fixtures

, switches and outlets. Don't risk electrocuting yourself. Make sure the wire is NOT hot. Redoing and expanding our kitchen island with 4 outlets necessitated the voltage detector.
Wire stripper

.

One of the DIY electrician's most essential tools for wiring. Remove the sheathing aka protective cover from wires when changing light fixtures, replacing light switches and installing new outlets. Wire cutter AND long-nose pliers built-in.
---
Gift idea #4. For the outdoorsy homeowner.
Shovel

.

A landscaping essential. Dig holes, plant new greenery or shrubbery, cut roots, spread gravel, pea pebbles, slate rocks or any landscaping material. Choose a metal spade and strong fiberglass handle – most wood handles WILL break overtime with normal use. Recently removed 14 bushes manually and still haven't broke our fiberglass handle!
Lawn mower

(Best Value on Amazon).

Mow your lawn. Get a little exercise in the meantime. A non-propelled push mower will suffice for smaller lawns. A self-propelled mower is necessary for medium sized lawns and hills. A riding mower is crucial for large lawns, unless you plan to spend a half-day pushing the mower and working your butt off.
Yard trimmer

.

The yard tool motor with interchangeable attachments for trimming, edging, leaf blowing, etc. A must-have for all neighborhoods with a homeowner's association. These bad boys tend to break every few years – proper maintenance and usage is key.
Tarp

.

A large, thin piece of plastic used to cover items for waterproofing, to protect the ground when refinishing furniture or decor with paint, stain or poly, and the perfect truck-liner for landscaping materials.
50+ ft extension cord

.

For outdoor use with electric blowers, power tools, yard maintenance equipment, work lights, etc.  
Grill

.

The roasty, toasty, smoky flavor that cannot be replicated anywhere else.
Corn hole set

.

For the gamer who loves a casual, tailgate-style competition. The perfect backyard hangout and pastime.
Compost bin

.

Reduce your waste by placing all fruit, vegetable and egg shell scraps into an enclosed compost bin in your back or side yard. When mixed with some dirt and yard clippings, the mixture decomposes to become an incredibly nutrient-rich soil ideal for gardening. The fall veggies in our

cedar raised-bed gardens

have significantly benefited from our compost.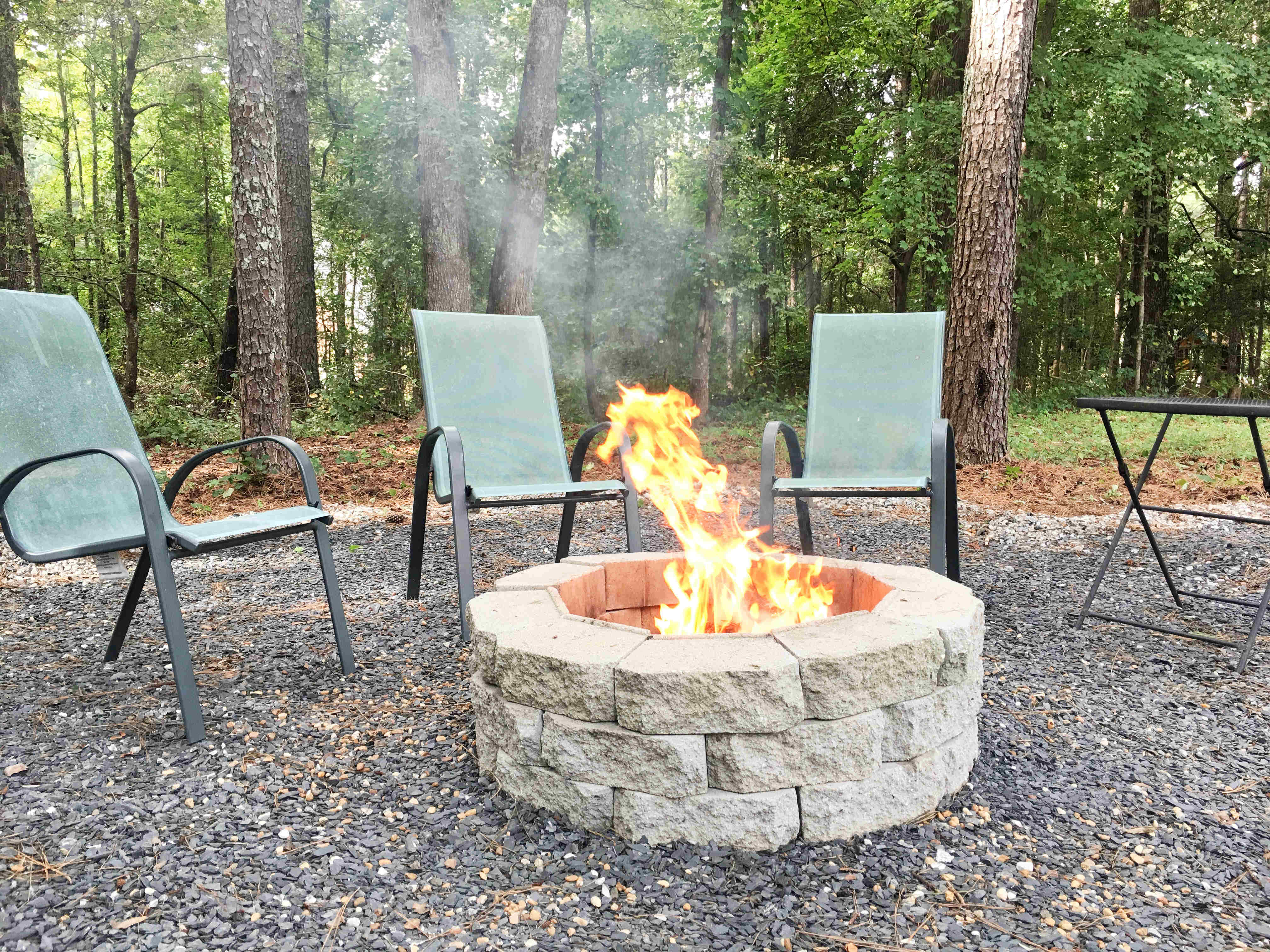 ---
Gift idea #5. For the happy hour homeowner.
Wine! Bota Box

.

The box wine that doesn't suck. It's backed by Wine Enthusiast, one of the highly acclaimed wine review and ratings companies. Expect a well-balanced flavor profile with each blended or single variety grape. The only boxed wine we buy.
Bourbon whiskey: Larceny, Maker's Mark Cask Strength or Weller Special Reserve.

Bourbon is smooth and sweet enough to sip neat, but cost effective enough to mix into cocktails. Progressively more expensive, aged longer in charred oak barrels and more rich in flavor. Each option offers a higher amount of wheat in the mixture of fermented grains, yielding a softer and sweeter taste. Three of our favorites at the Rez.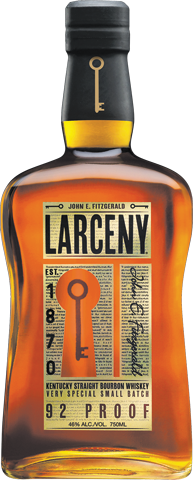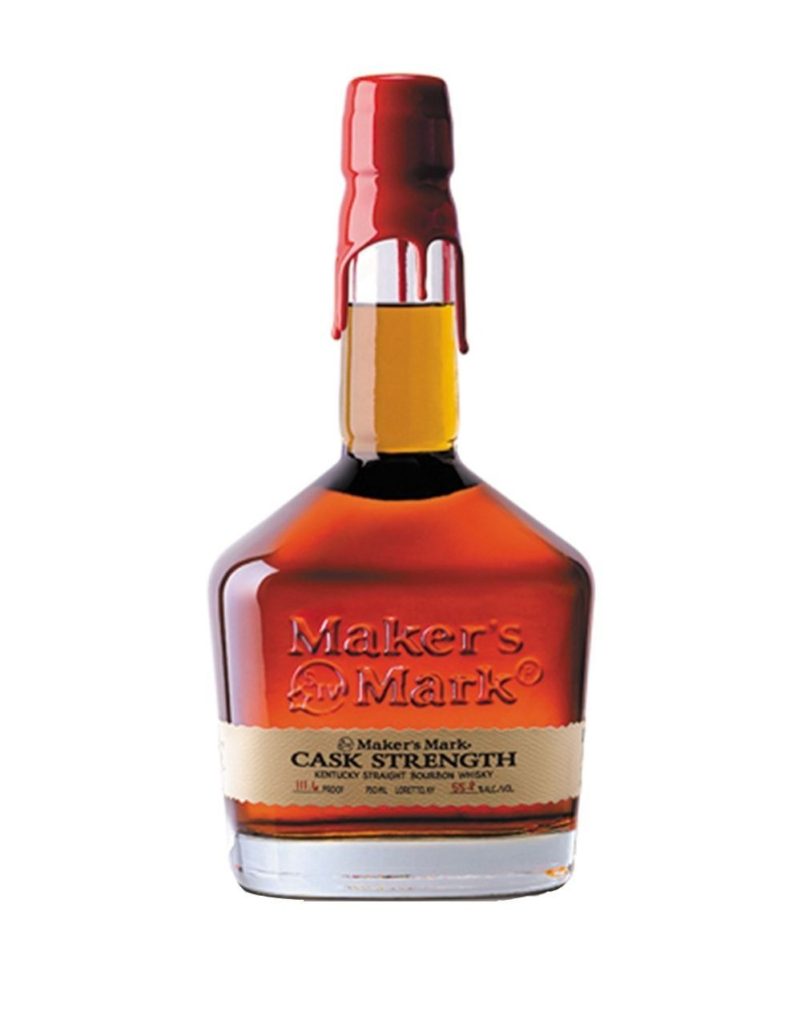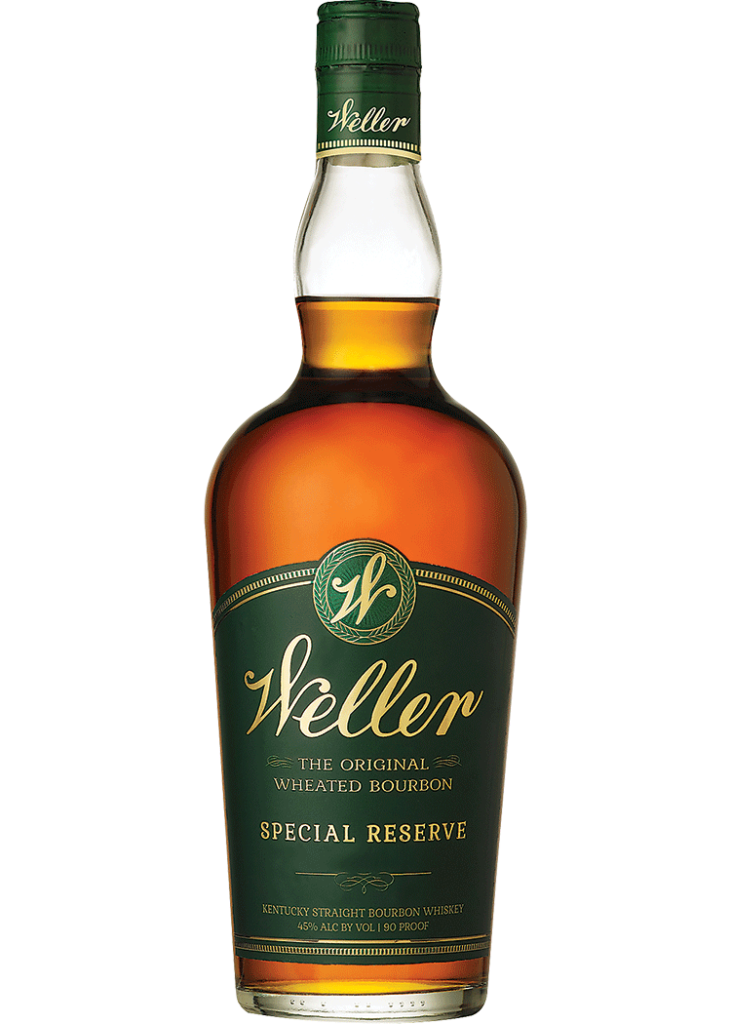 Scotch whiskey: Johnnie Walker Double Black, Macallan 12 or Lagavulin 16.

The higher-end whiskey gift for old souls that love a little more smoke in their beverage. Blended scotch for balance. Single malt for a more specific flavor profile that comes predominantly from malted barley. Or the Ron Swanson obsession – a heavily peated (smoky) and buttery scotch for the true aficionado. My personal splurge is always the Lagavulin.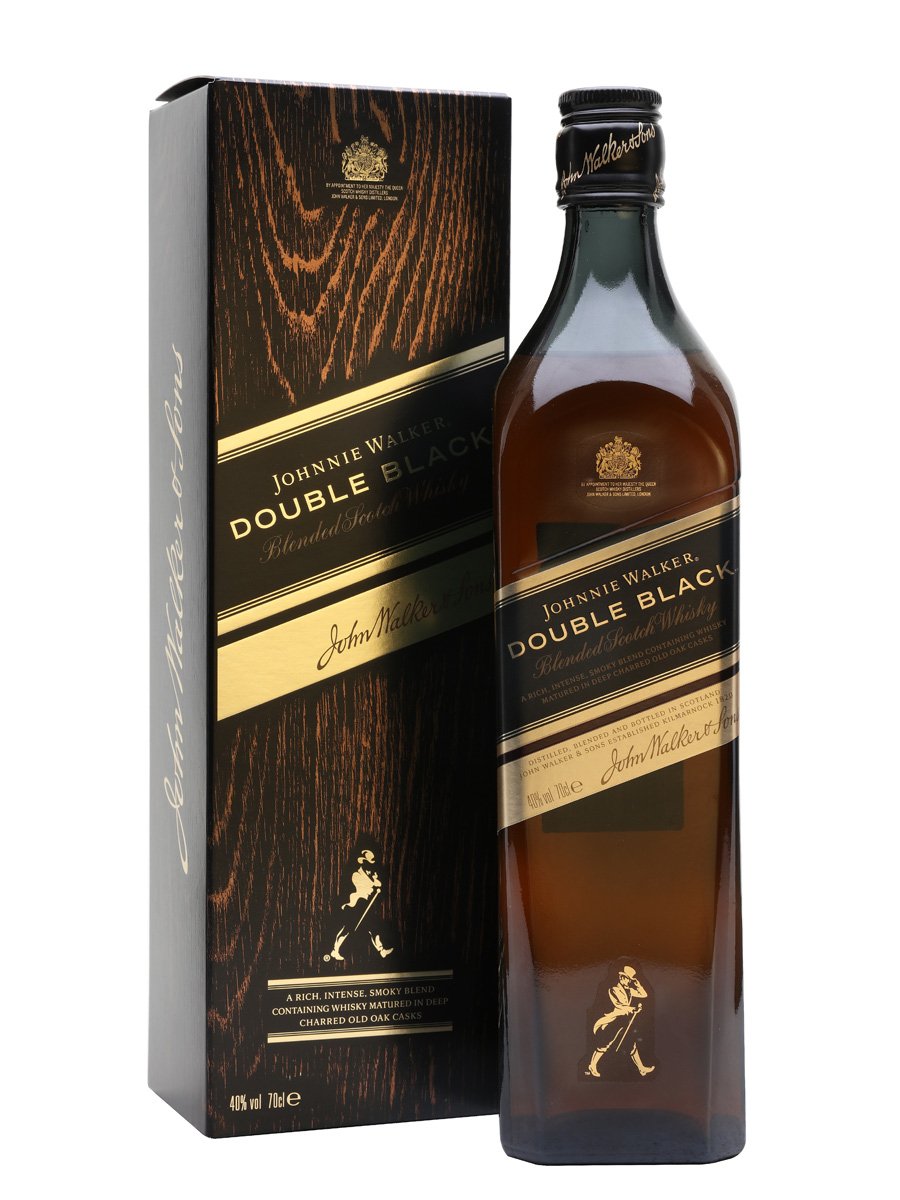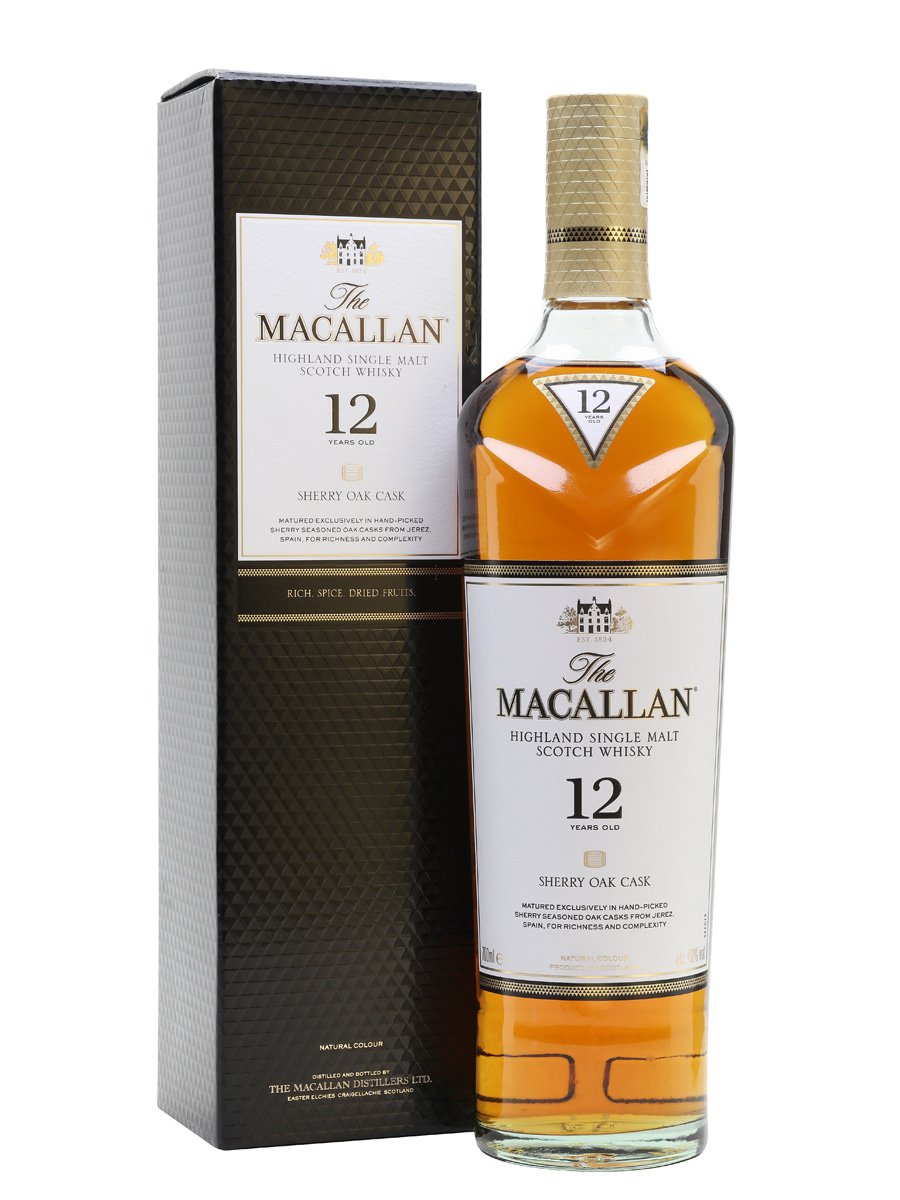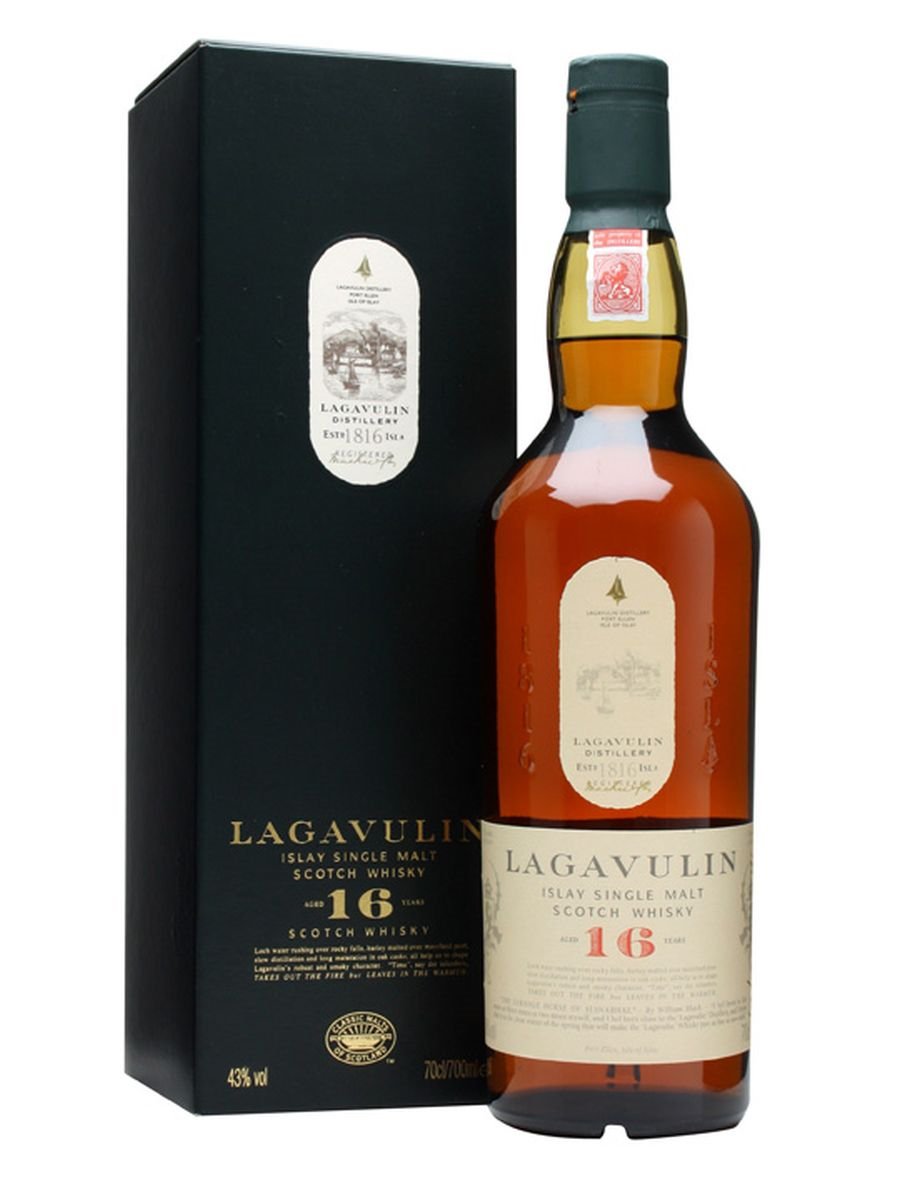 Whiskey glassware

.

The fancy, curvy glasses in which to serve your whiskey. Glassware should be a statement. Our bourbons and scotches are easier to nose when enjoyed inside a tulip-inspired glass.
Whiskey stones

.

Stones you keep in your freezer to place in freshly poured whiskey to keep it cold without diluting it, unlike ice cubes.
Ice sphere ball mold

.

The ice mold that yields a perfect sphere / ball of ice to be used in whiskey drinks. The ice effectively cools the drink, but melts slowly due to having a smaller surface area than multiple ice cubes. And it happens to look unique and intriguing too.
Plastic stemless wine glasses that look like glass

.

Wine glasses with stems break. All too often. Do you host parties and get togethers outside? Even more reason to choose a stemless wine glass. Why not opt for an unbreakable plastic version that actually looks like glass? Then you can use it around your patio,

backyard firepit

(our favorite usage), pool area or without fear of a glass shattering on your tile.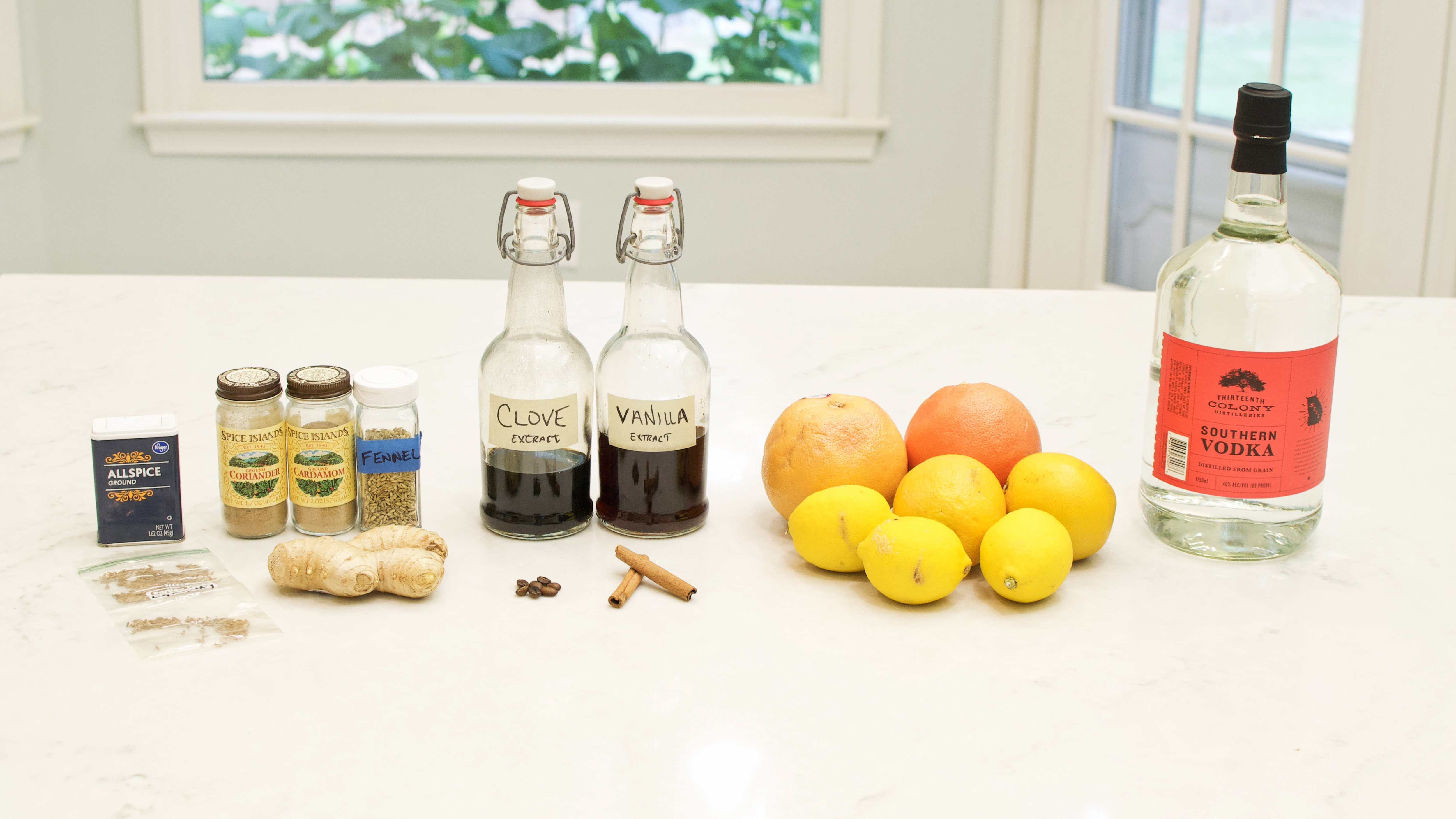 Sparkling water maker

.

Create your own sparkling water aka homemade La Croix to drink as-is, mixed in alcoholic beverages or used to create craft sodas.
---
Gift idea #6. For the squeaky clean homeowner.
Wet-dry vacuum

.

The most powerful type of vacuum on the market. Suck up dust, debris, metal, sawdust, renovation leftovers, #DemoDay particles and almost any liquid. Rolls on the ground, uses various hose attachments and comes apart within seconds. Crucial for heavier cleaning days or messes. We've experienced the latter many times.
Heavy-duty step stool / step ladder

.

Dust, vacuum and clean with greater leverage. Reach higher cabinets and storage shelves with ease. Don't settle for an unsafe, sketchy old step stool that slides on tile, teeters on wood and might break next time you stand on it. Very useful for accessing our tall kitchen cabinets.
New supply hoses for the washing machine

.

The supply hose connections are the area on your washing machine with the greatest risk of leakage. If your washer is not new, be sure to buy and install a new hose for the hot and cold supply lines. Turn off each line using the shut off valves behind the washer, usually inside an inlet in the wall. Use groove joint pliers to remove the old ones and tighten the news ones. Match red to red and blue to blue. Do NOT over-tighten at the washer side or risk cracking or breaking the plastic male end. Days before we renovated our

laundry room

, we noticed one of our supply hoses leaking – perfect timing!
Chemical resistant rubber gloves

.

Don't let your cleaning products irritate and dry out your hands. Not all rubber gloves are created equal. Choose a chemical resistant version that will last many months or even years of heavy cleaning use.
Bucket + mop

.

The floor cleaning essential. When sweeping and vacuuming just won't suffice. Our lovely marble look alike porcelain kitchen tile tends to show toddler-induced smudges.
Lots of vinegar

.

Opt for a natural cleaning solution for countertops, tabletops, vanities, sinks and floors. Vinegar aka acetic acid is a cheap and effective cleaner for daily home use. Avoid harsh chemicals that may harm you, your kids or your pets overtime. Most cleaning vinegars are a 6% dilution instead of 5%, making it stronger for cleaning purposes. Assume that vinegars branded for "cleaning" are NOT food safe. However, you can use a food grade 5% vinegar for cleaning. We use both!
---
Gift idea #7. For the well-prepared homeowner.
Fire extinguisher

.

Hopefully a kitchen, garage or attic fire doesn't ever happen. But the moment the grease catches flame on your stovetop, you'll be extremely thankful to have a fire extinguisher nearby. We currently have one accessible under our sink in the kitchen and another on the wall of the garage (our DIY workshop). Note: always try using lots of baking soda on small kitchen fires first. This extinguisher is fire class: ABC.
Emergency window ladder

.

In case of a fire, be ready to climb out your window with the appropriate ladder. What's your escape plan if the unthinkable happens? A safe exit makes all the difference.
First aid kit

.

When you, your friends or your loved ones get hurt, what's your game plan? You might need more than that old box of bandaids tucked away in your cabinet. A first-aid kit will ensure that wounds are properly cared for to prevent infection and promote quick healing.
Isopropyl alcohol

.

The highly effective cleaning solution for very small areas. Cuts, abrasions, splinter removal, glasses cleaning, tick removal, bug bite infection prevention, etc.
Portable battery

.

The little block battery that can charge your phone when the power's out. Keep it charged at all times for use when the weather gets wild, you're camping out, on a retreat without power or traveling the world.
---
Gift idea #8. For the tech-savvy homeowner.
Nest Thermostat

or

Ecobee Thermostat

.

The smart thermostats that adjust to your presence and preferences overtime. Save money by heating and cooling your space only when necessary. Controllable over WiFi.
Smart plugs

.

Set your lights and electronic devices on a schedule. Turn them on and off from an app on your phone. We installed an undersink mini water heater and spigot and used a smart plug to have the water boiling when we wake up. Coffee and tea at its most convenient.
Amazon Echo

or

Google Home

.  

The ultimate digital assistants for your home or workplace. Control all smart devices with voice commands, use as a high quality music streamer, we even use ours to control our smart plug to our hot water spigot. The possibilities are endless.
Soundbar for the flat screen TV

.

The cost-effective speaker system for a flat screen TV that doesn't sound very good on its own. Experience full-spectrum sound from high treble to low bass for TV shows and movies. Plus, it's the only home bluetooth speaker you'll ever need. We stream music through our soundbar at least half of every day.
The light-sensing LED lighted outlet cover

.

The permanent night light that doesn't take up one of your outlets. It replaces the entire outlet cover. A light sensor turns on the 3 LED lights when the room is dark to provide floor visibility without any overhead lighting use. Our backdoor and front door areas stay subtly lit every night.
---
Gift idea #9. For the security-minded homeowner.
Wink Lookout Smart Security Starter Kit

.

The smart home security kit that comes with a motion sensor, audio device that acts as a chime and alarm, and sensors for your windows and doors. Get notified on the app whenever any motion is detected or the doors and windows are opened.
Zmodo Wireless Security Camera System

.

A set of 4 separate high-definition cameras for both indoor and outdoor security use. Get notified on the app whenever motion is detected. Playback recorded video from anywhere. Control the cameras from your phone.
Samsung SmartThings Smart Monitoring Kit

.

Control all electronics from the app. Create motion sensor lights that turn on and notify you immediately. Or simply get pinged when there's any motion in or around your house whatsoever. Pair with their compatible camera solution for next level security.
Ring WiFi Enabled Video Doorbell

.

The front door security system. Get notified the moment motion is detected outside the front of your home. See your visitor or intruder from the app, and use the two-way talking feature from anywhere.
Ring Floodlight Camera Motion-Activated

.

Smart security camera for your home or workspace. Get notified the moment motion is detected. Turn on and off the floodlights on command or with motion. Use two-way talk through the app. Get a live video feed of your space during the day or night.
Motion-sensor outdoor LED light

.

The cost-effective motion sensor LED flood light. Not a smart option or app-connected. Simply have better visibility at night the moment you drive, bike or walk up. Repel intruders with a very bright light that turns on with any motion. We can finally see our driveway at night!  
---
The number one gift you can give.
The best gift of all? Offer to help them with projects. Do they need to paint a room or two? Tile a bathroom? Change out hardware around the house? Unpack boxes? Offering your time and energy to help for an afternoon is one of the most helpful gifts they could receive.
Don't make the homeowner host you.
Want to take your intentionality a step further? Throw something in your Instant Pot for lunch or dinner to bring when you come to help. Grab some disposable plates, napkins and utensils while you're at it. That takes the pressure off the new homeowner to "host" you. Asking for help is already a challenge for most people. Take all of the weight off their shoulders. Be the breath of freshly ventilated air.
Complete DIY gift guide.
Are you handy? Perhaps the newbie has handyman or handywoman ambitions? Make sure to check out our 57 Item Complete DIY Gift Guide for ALL of the tools and accessories a new homeowner could seriously benefit from.
Ultimate coffee gift guide.
Does your friend have a passion for all things coffee? Don't miss our Gift Buying Guide for the Coffee Lover. It includes every coffee item they've ever dreamed of owning: brewing methods, coffee subscriptions, craft coffee bags on Amazon, coffee grinders, hot water kettles, coffee filters, mugs, and a cheat sheet of our recommended coffee kits.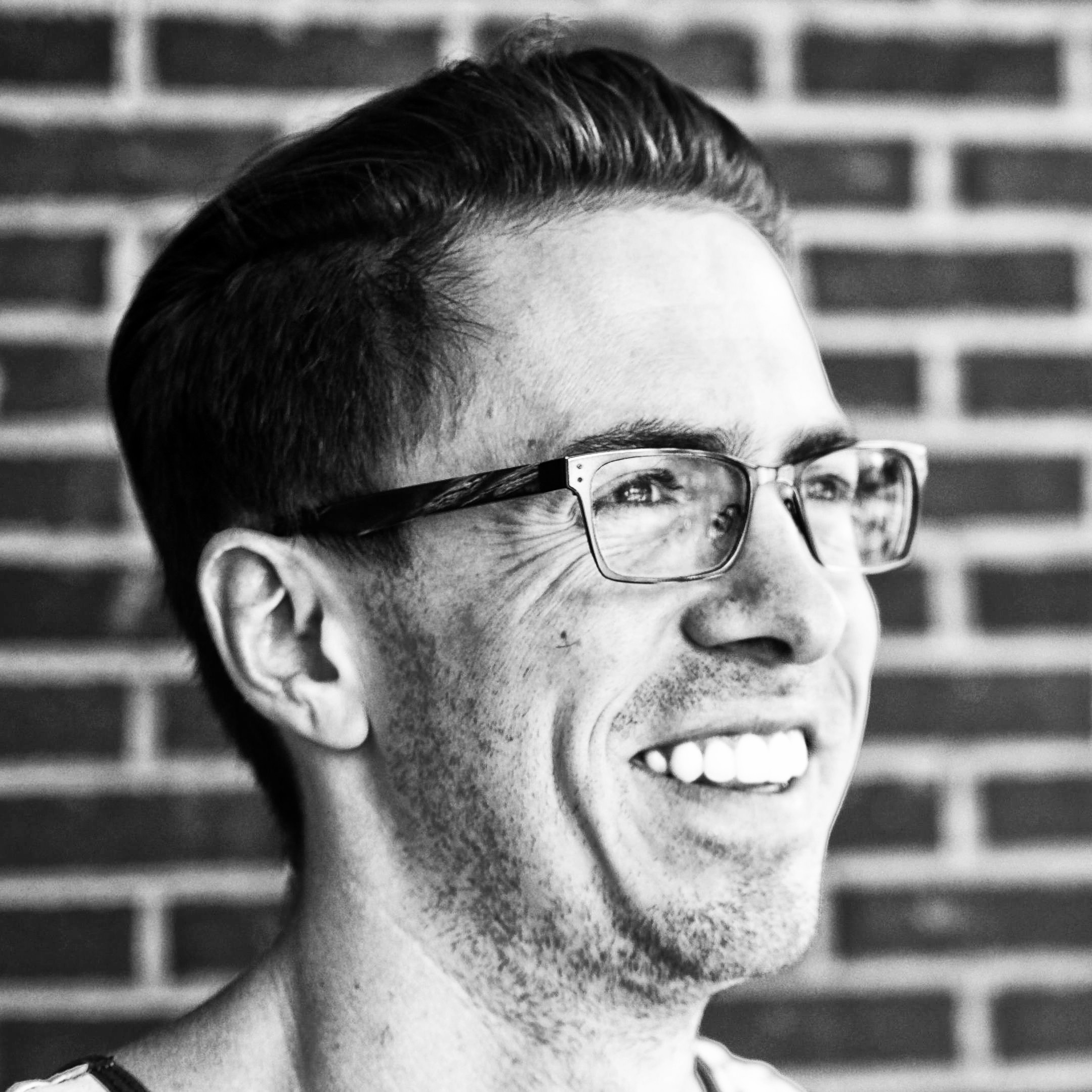 Dad-blogger. Certified nutritionist. Researcher, innovator, dreamer. Community builder, connector & networker. The perfectionist (slow as mud). The woodworker. The benefit-of-the-doubt, hypersensitive, feeler, emotron. Helper. Adventurer. The host. The "individual." Your listening ear. No friends – only the closest of brothers.
Tags:
bourbon
,
buying guide
,
cleaning
,
cooking
,
decor
,
decorate
,
decorating
,
diy
,
emergency
,
gift
,
gift giving
,
gift guide
,
giving
,
guide
,
happy hour
,
home
,
home projects
,
homeowner
,
house
,
instant pot
,
interior design
,
kitchen
,
outdoors
,
scotch
,
security
,
smart home
,
technology
,
whiskey
---
---