Homemade Angostura Style Citrus Bitters for Cocktails Recipe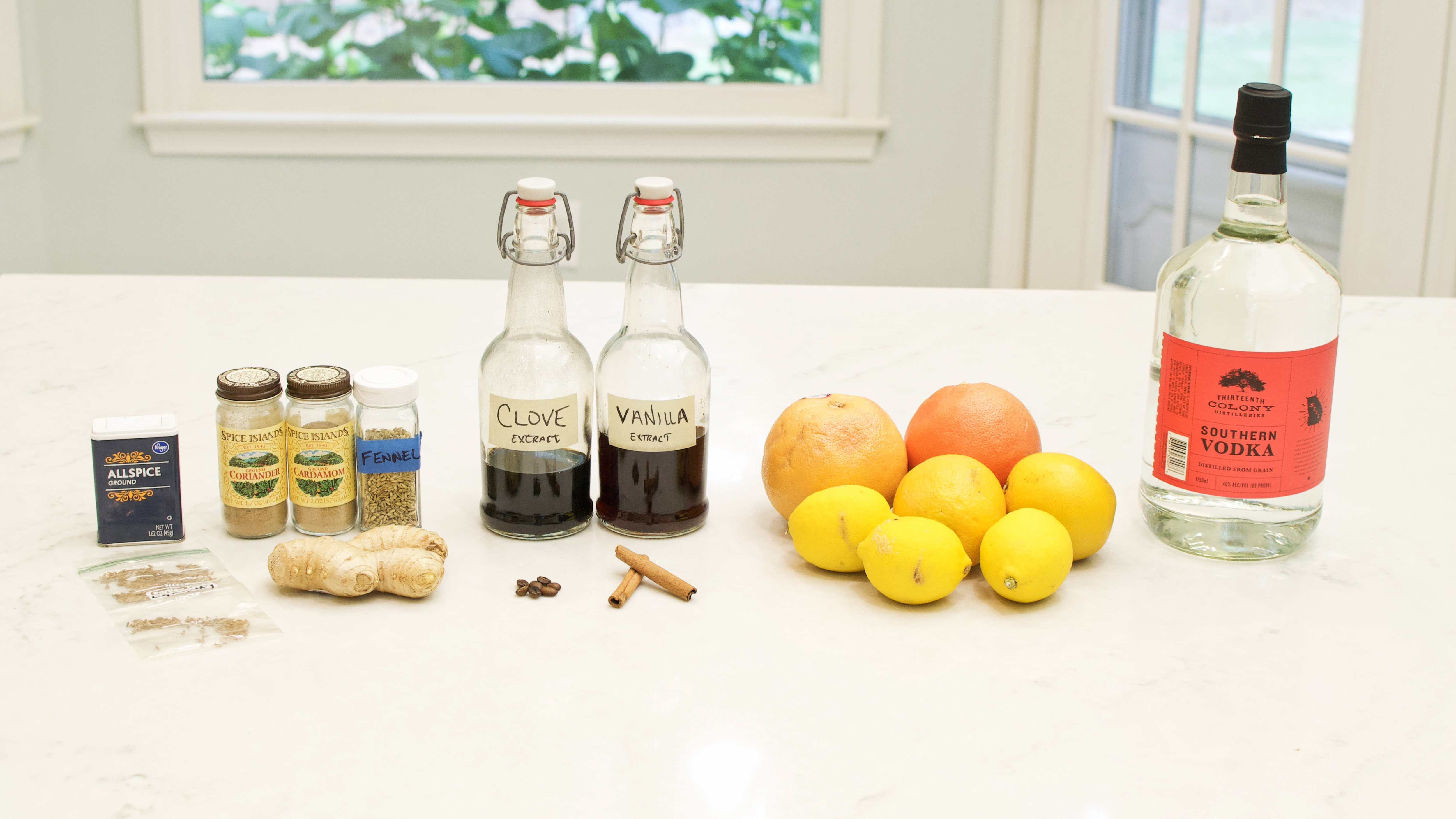 *This life-changing post may contain affiliate links, friend. Tap to learn more than you ever wanted to know.*
---
Love you some bougie cocktails? Lemme guess: Old-fashioned. Manhattan. Sawyer. Sazerac. Pink Gin Pink. Champagne cocktail. Perfect storm. Death in the Gulf Stream. Angostura sour. OG martini.
You know, the ones that include bitters. The intensely concentrated tincture of herbaceous, earthy, resinous, bitter or citric flavor explosion. Your favorite bevs wouldn't be the same without these old school bittering agents. But what the heck are they? Where did they come from??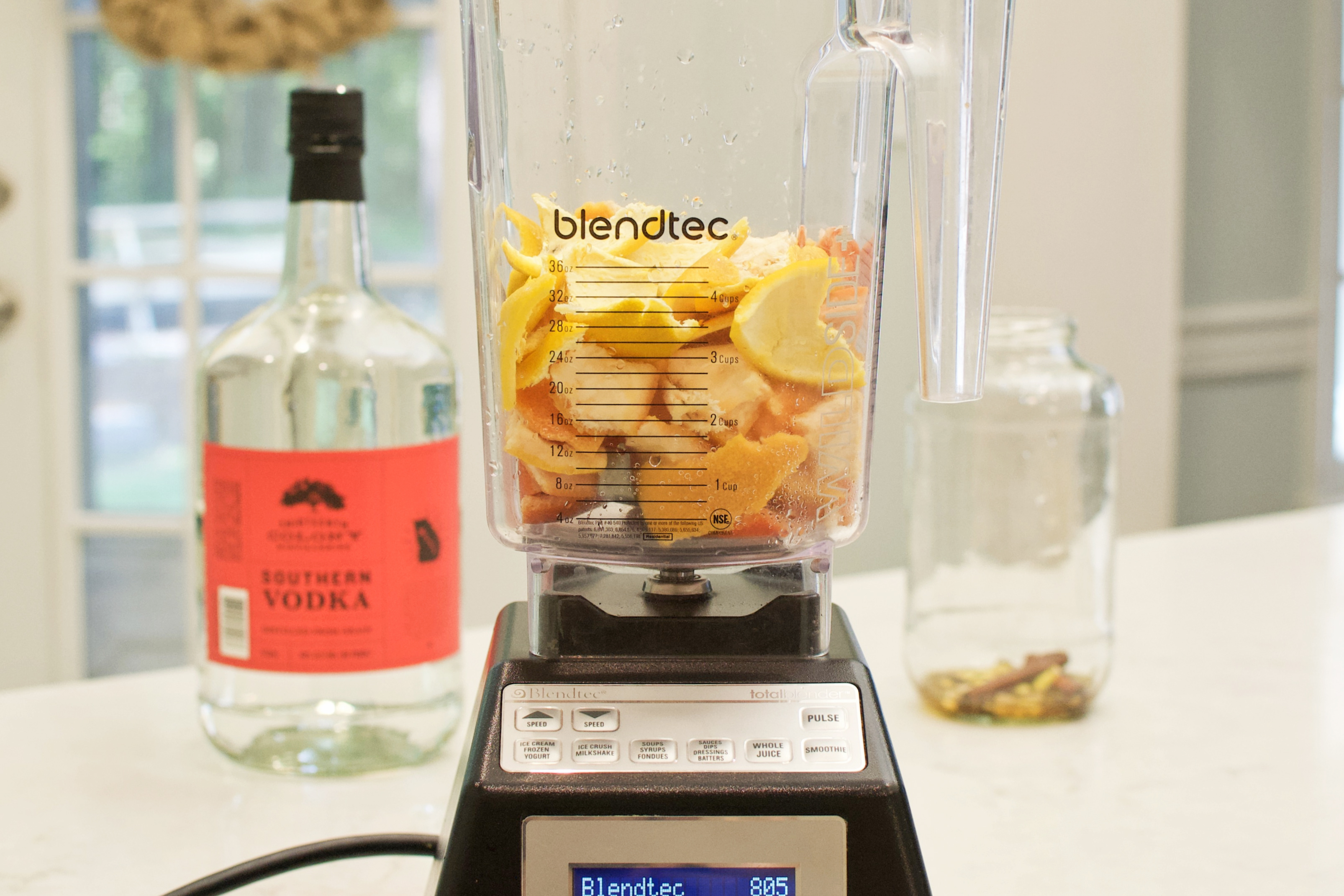 History of bitters.
1803

. A piece was published in Philly's "Farmer's Cabinet" that used the word "cocktail" to refer to a beverage. And so it begins.
1806

. A cocktail is defined by these ingredients: liquor, water, sugar, bitters.
1824

. In Venezuela, Dr. Johann Siegert creates the original Angostura bitters concoction. Given as an oral simulant to the military in light of malaria.
1850

. Dr. Siegert exports his product to the United States, England and the Caribbean.
1874

. The drink you know as the "Manhattan" was born.
1875

. His sons move to Trinidad and establish the family brand. Ango' wins multiple awards.
Late 1800s

. Cocktails are generally accepted to have bitters. The shift from medicine to flavor enhancer is a mystery.
Catching the vintage vibe? You're tasting a piece of history with every sip of your bittered whiskey. Cheers to the reawakening of Angostura and so many other bitters over the past 20 years in the USA.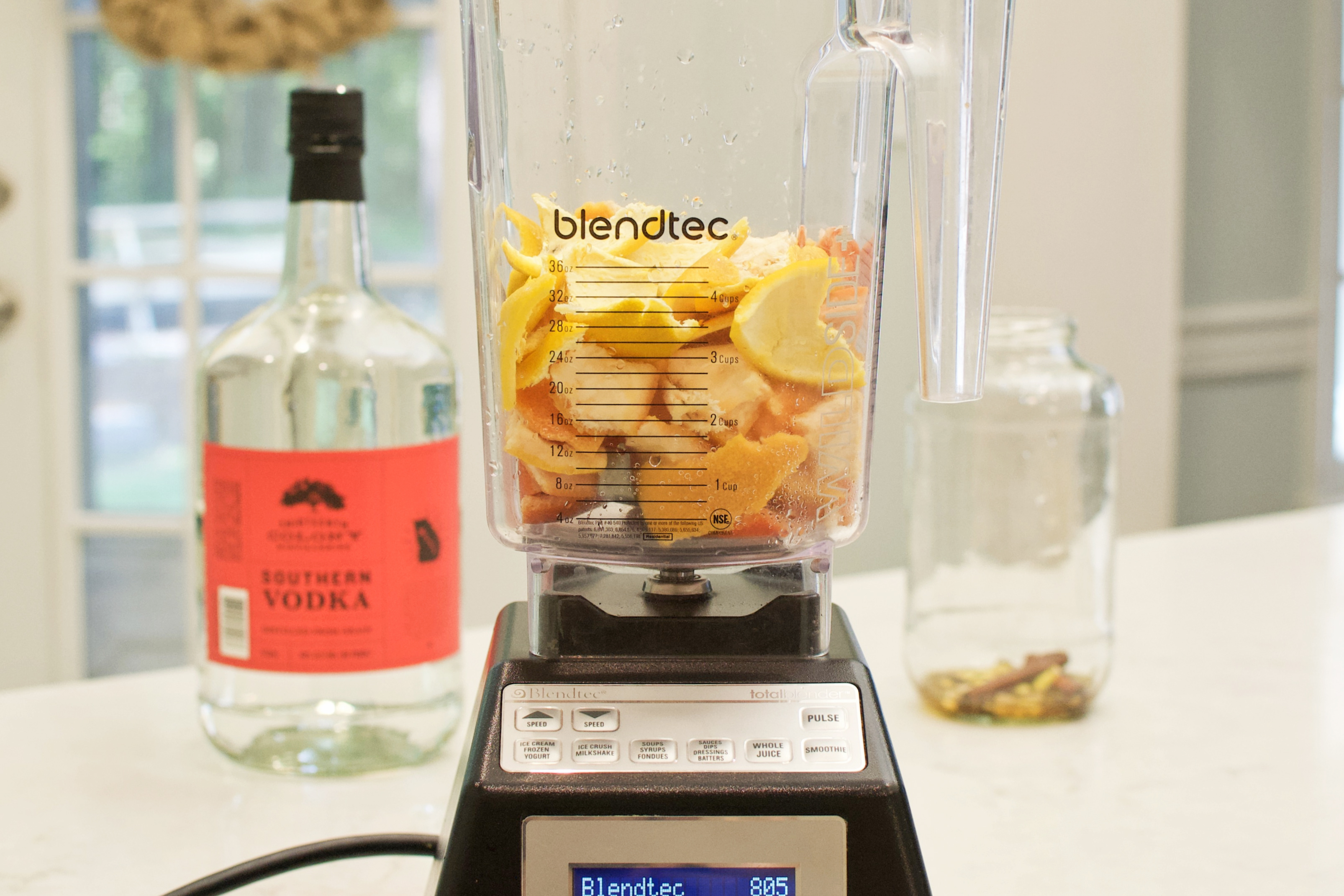 Here's my only beef: the price tag. $10 for a 6.7 oz dash bottle of Angostura Aromatic Bitters. Or $5 for a 4 oz dash bottle of Angostura Orange Bitters. Amazon sells a 16 oz of the Aromatic version for $25.88. I figured I could make a more flavor-packed version for cheaper. So I did. You should too. Here's how.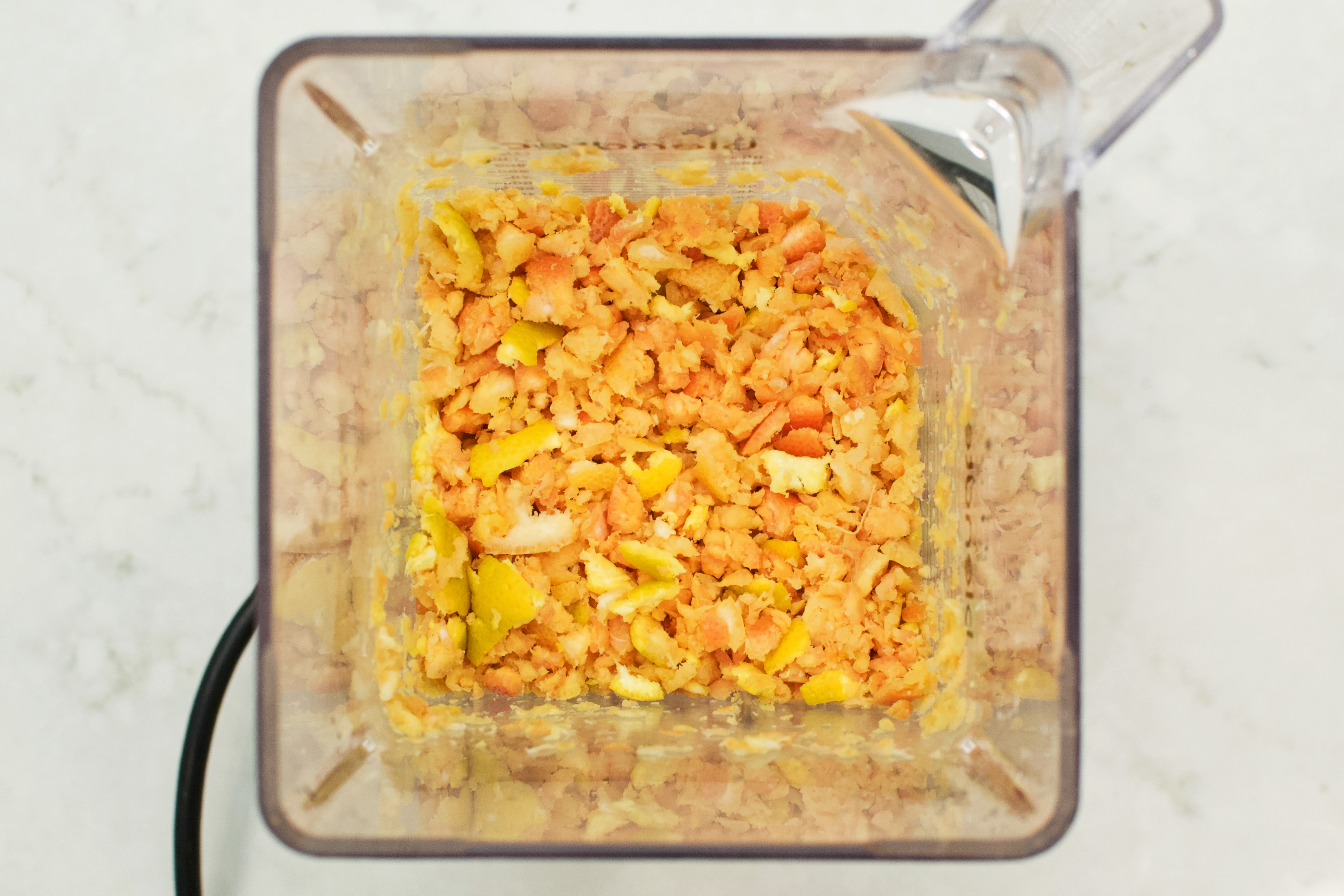 Note on the ingredients.
The modern versions use (1) bittering agents, (2) aromatics aka flavors, (3) alcohol.
All sorts of roots, barks, bitter leaves, and citrus peel. You could buy

4 oz cinchona bark on Amazon for $7

,

1 oz of gentian root for $7

, and many other wood / leaf bittering ingredients, but you'll only save money if you make a shelf worth of bottles to sell to friends and family. Consider using the peels of citrus fruits you're already eating on a regular basis. Repurpose them!

Limitless spices, herbs, flowers, fruits, nuts, cacao or coffee. I raided our spice cabinet for ALL "winter" spices and dumped them in the mixture. If I didn't have whole spices, I steeped the powders in hot water, filtered the blend and poured it into the mason jar. My goal: HUGE flavor & money saved. If you cook or bake on the regs, just use what you have.

Grain alcohol. The higher the proof / ABV, the faster the extract rate of flavor. The faster the extraction, the sooner your bitters will be ready for mixing. You're essentially making an extract. Everclear, 100 proof vodka (50% ABV), or any leftover liquor / whiskey you're not going to use. Ango' Aromatic is 44.7% ABV and their orange bitters are 28% ABV. Starting with a 40% liquor will work beautifully.
[Source]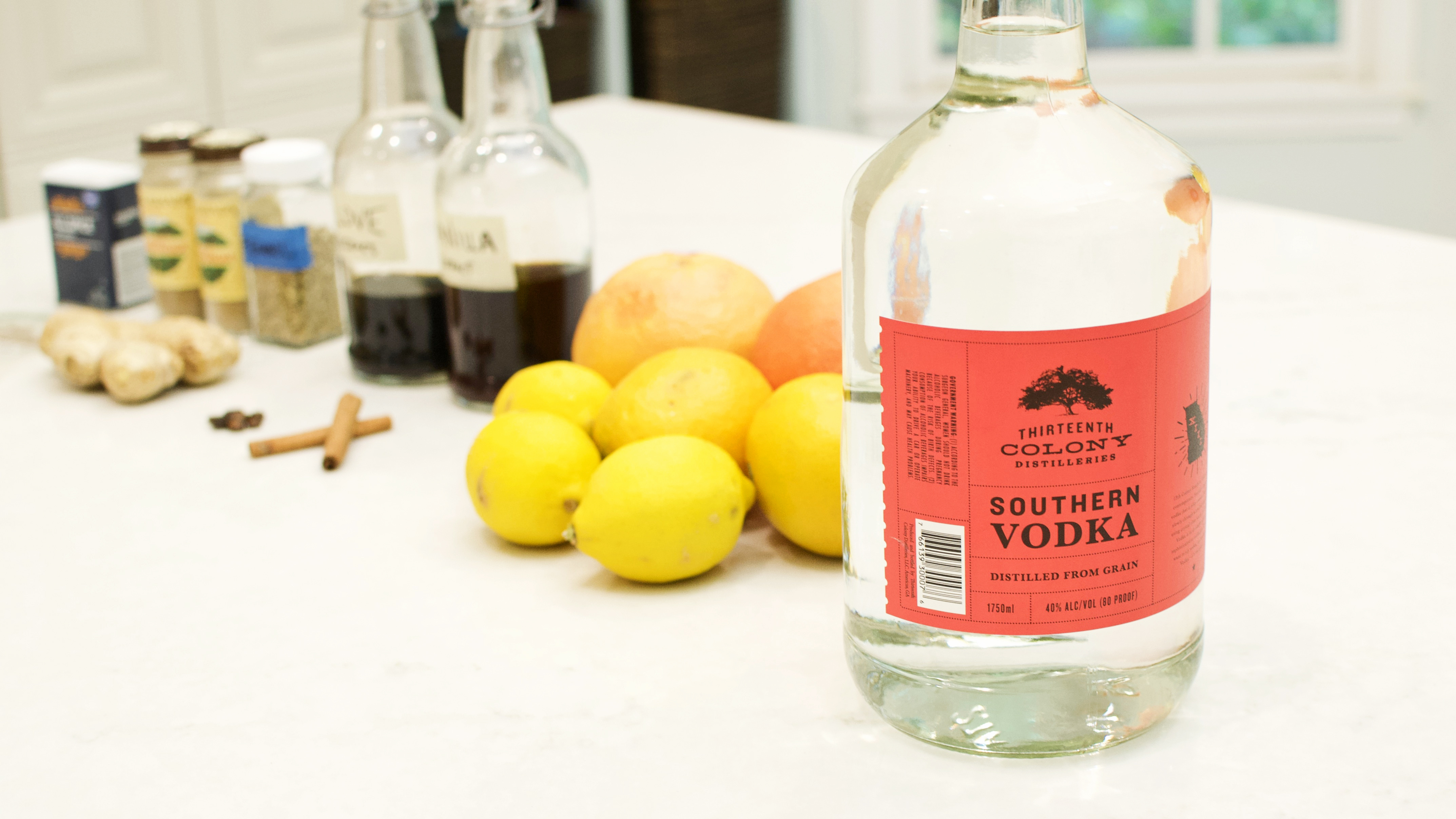 ---
Easiest homemade bitters recipe ever. Citrus peels as the bittering agent, aromatic spices and grain alcohol. Steeped for 1-2 weeks. Upping your OG cocktail game.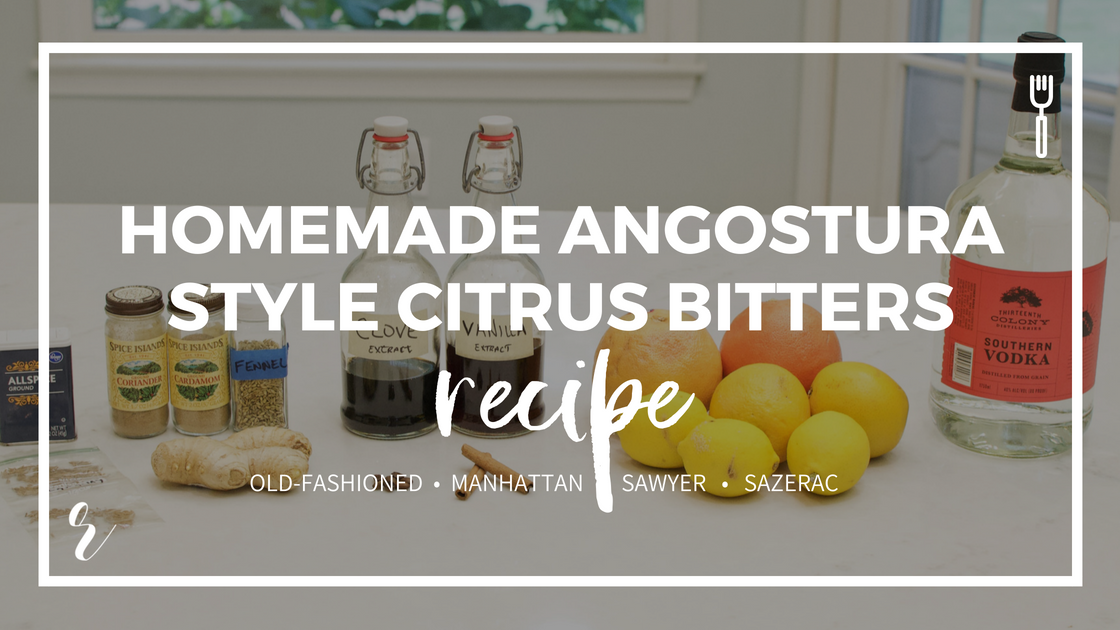 Ingredients.
1/4 tsp clove powder (or) 5 whole cloves.
1/4 tsp cardamom powder (or) 3 cardamom pods.
1/4 tsp allspice powder (or) 10 whole allspice berries.
1/8 tsp coriander powder (or) 1/8 tsp coriander seeds.
16 oz high proof alcohol, e.g. vodka, bourbon, everclear, etc.
Accessories.
32 oz ball mason jar – to steep the bitters. Buy 12 in bulk for $21. Or thrift one for $2!
16 oz swing top glass jar – to store the bitters after steeping is complete. 6-pack for $18. Or snag one from a friends who brews things. Or hit up a yard sale.
Budget.
The add. Thrifted 32 oz mason jar for $2 + 16 oz swing top glass bottle for $3 + 2 grapefruits for $2 (at Walmart) + 2 oranges for $2 (rounding up) + 1 lemon for $1 (rounded way up) + all the free spices in your cabinet or pantry + ~$6 worth of a 1.75 L of local vodka ($20 total) = $16 TOTAL for 16 oz bitters. Compared to a 6.7 oz bottle of Angostura for $10, the price per ounce is dramatically cheaper for the homemade version.
Price per ounce of Angostura = $1.49.
Price per ounce of homemade citrus bitters = $1.00.
TOTAL for homemade citrus bitters = $16 for 16 ounces.
Get your mix on, mixologist.
After a week or two of steeping time, use that bad boy for all the Manhattans and Old-Fashioneds. To be honest, this bitters recipe came out stronger than the gold standard. A few drops on my tongue and I could taste the citric spice for about 1 solid hour. The 2 oz dropper bottles are very thoughtful gifts for bourbon and rye fans. Make sure to creatively experiment with extract making. We've tried cinnamon extract, clove extract, lavender extract, coffee extract and vanilla extract. Lovely additions to a plethora of cocktails and homemade baked goods. And don't forget to try our twist on a classic (below). Let us know how it turns out!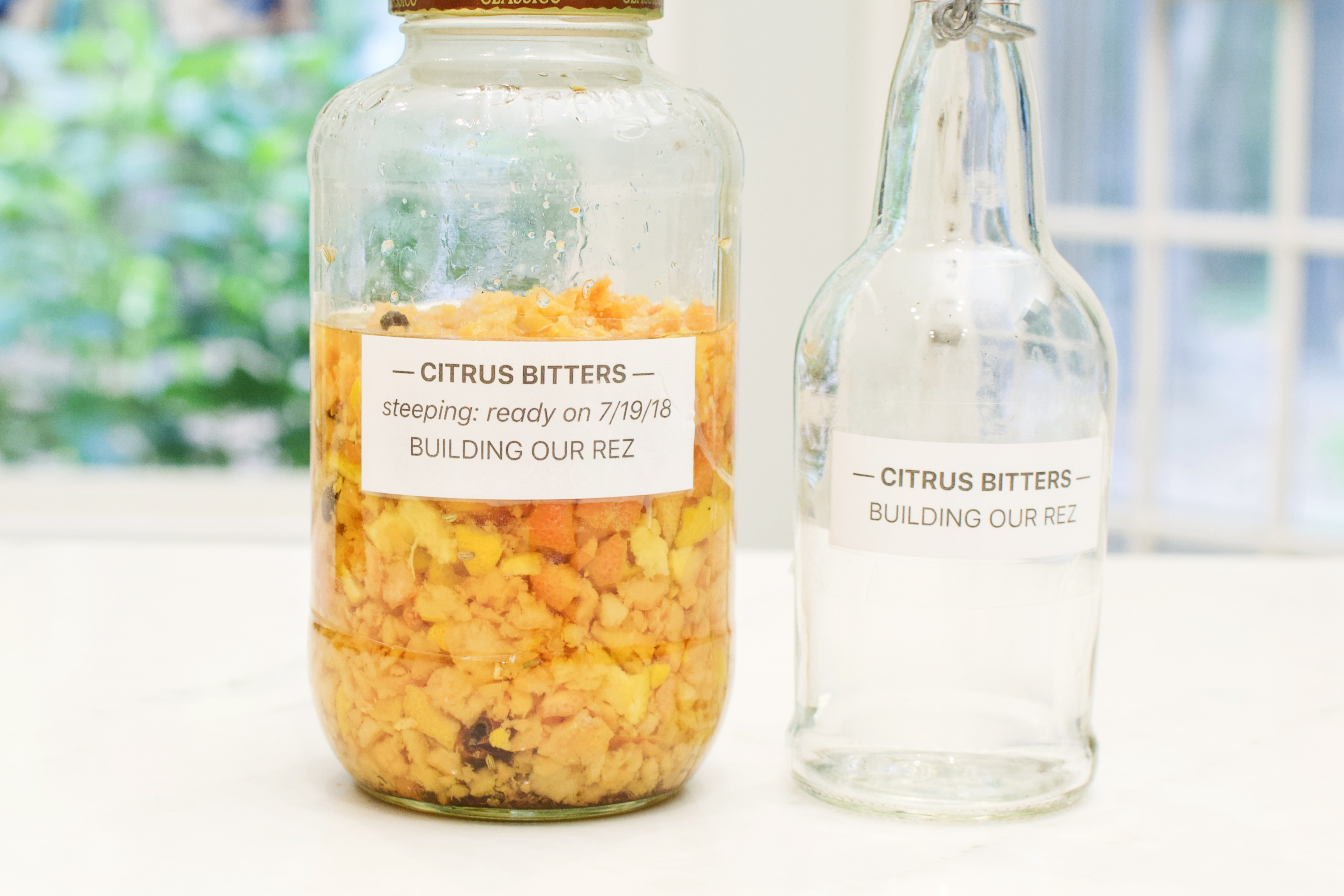 Rez-style old-fashioned recipe.
2 oz wheated bourbon, e.g. Larceny, Makers 46, W.L. Weller Special Antique.

1 tsp simple syrup.

¼ tsp homemade citrus bitters (or) 5-10 drops.

Lemon twist.

(Optional) cherry. Pretty color contrast, but doesn't add flavor unless you slice it in half.
Serve at room temp or with giant whiskey cube (2 inch) or ice sphere. Regular ice melts too quickly and will dilute your bev.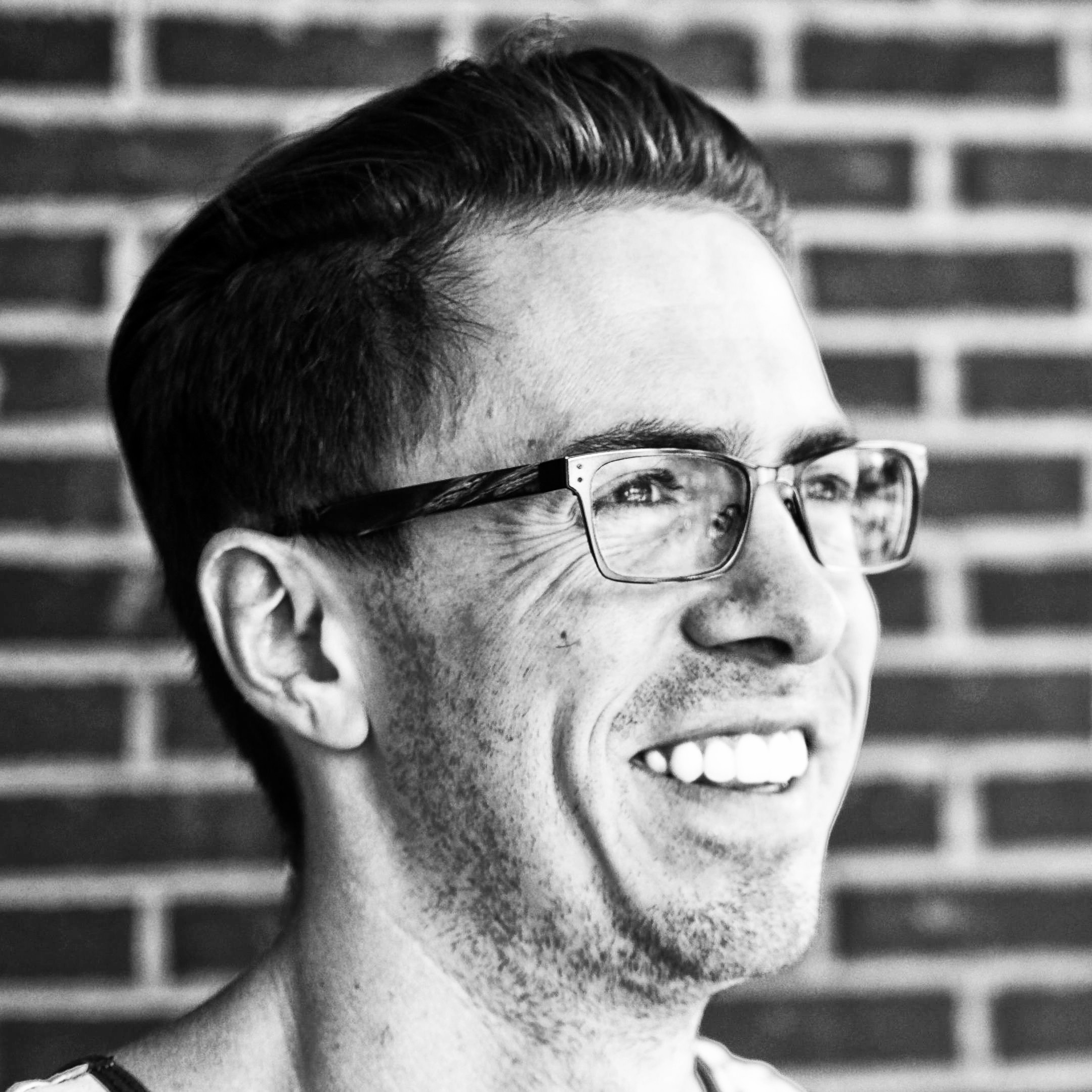 Dad-blogger. Certified nutritionist. Researcher, innovator, dreamer. Community builder, connector & networker. The perfectionist (slow as mud). The woodworker. The benefit-of-the-doubt, hypersensitive, feeler, emotron. Helper. Adventurer. The host. The "individual." Your listening ear. No friends – only the closest of brothers.
---
---