Instant Pot Smoky Bison Chili Recipe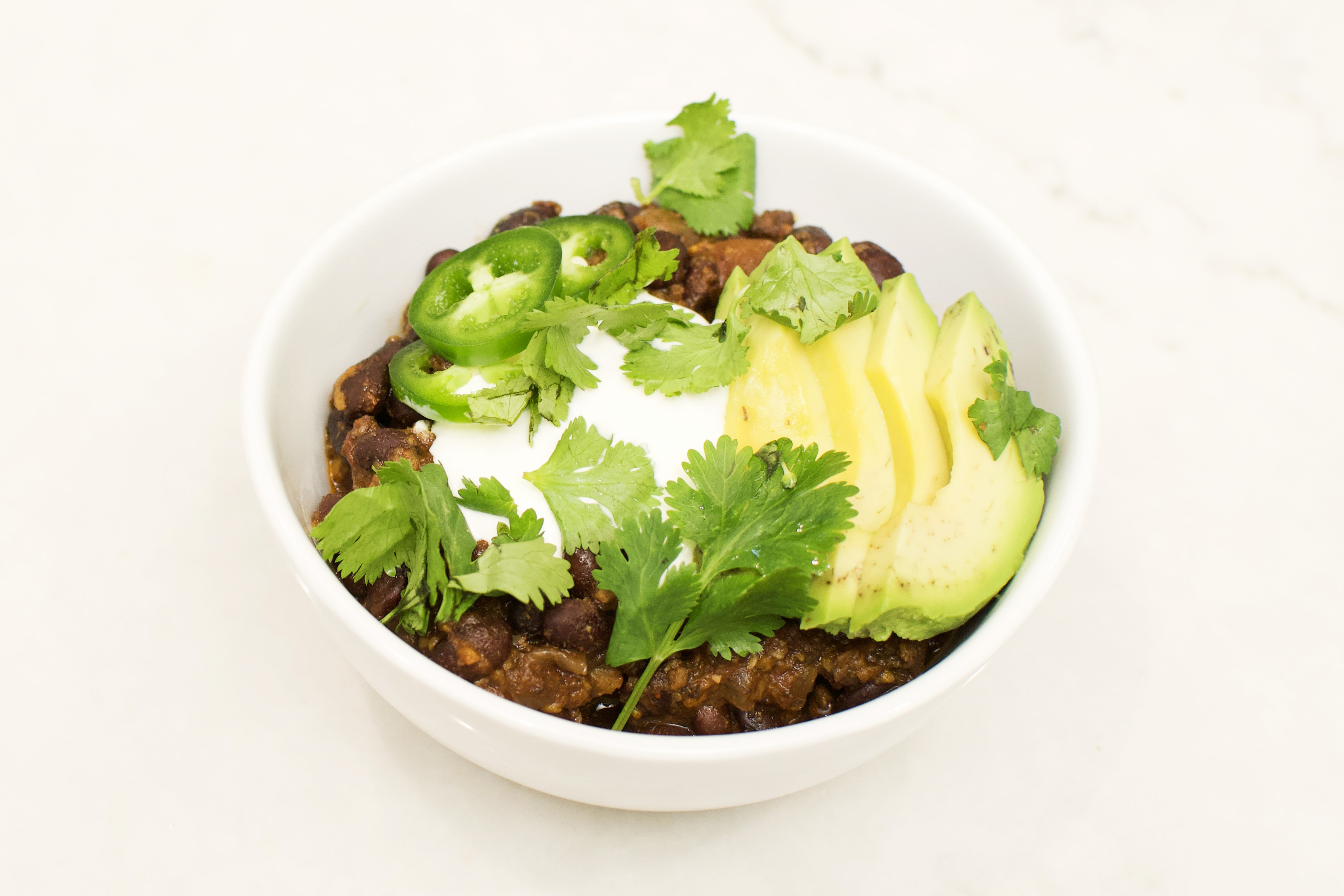 *This life-changing post may contain affiliate links, friend. Tap to learn more than you ever wanted to know.*
---
You know when it's fall. The crisp, chilly nights practically beg you to snuggle up inside with a hot bowl of chili that warms you from the inside out while you watch the leaves fall.
It's still hot out??
Or when it's the middle of September and it's still like 85ºF outside but you decide to make chili because it's September (dang it!), and that means it should feel fall-ish. And so you make said chili in the hopes of coaxing fall to hurry it up and stop taking its sweet time.
You may regret sweating your life away when you insist on wearing your cable knit sweater in the mid-September heat, but I can pretty much guarantee you won't regret making this chili.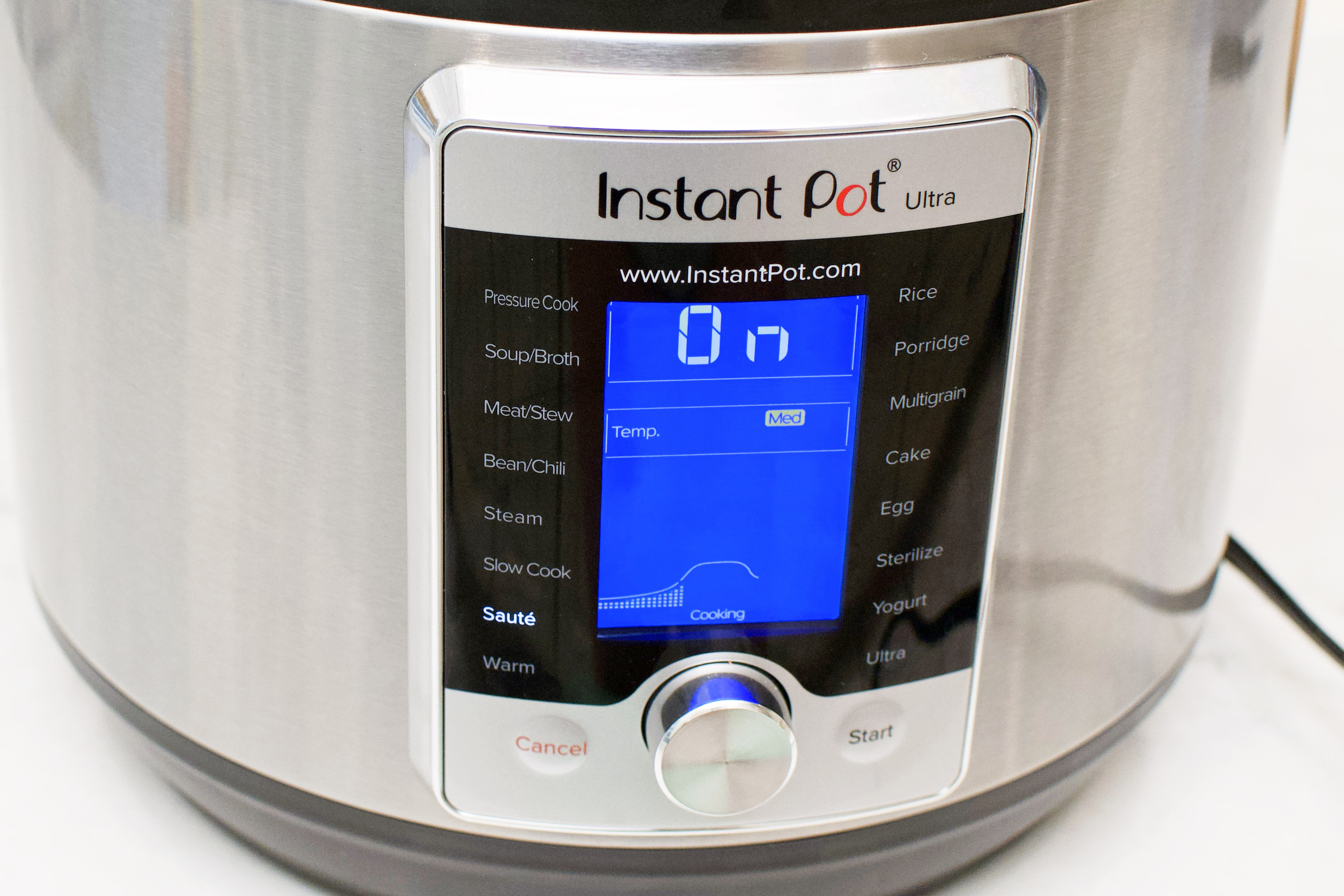 The Instant Pot: a kitchen game-changer.
It comes together in record time thanks to the Instant Pot (one of our fave kitchen gadgets). You cook the bacon, brown the meat, saute the veggies all in the Instant Pot, and then dump everything back in there and pressure cook for 30 minutes. And voila, chili that only took one pot to prepare instead of multiple pots. And about an hour to prep and cook start-to-finish, but tastes like it has been slow cooking all day.
Smoke on smoke on smoke.
Triple the smoke factor: bacon, smoked paprika and liquid smoke plus the subtle sweetness from the sweet potatoes and the spice from the jalapeños…party in your mouth. This chili uses bison, but you could totally sub ground beef or even turkey if you prefer. I love using bison though because it's lower in fat and calories but higher in protein than even 90% lean ground beef. But it's still packed with flavor as opposed to ground turkey (which is lean but tends to be drier and much less flavorful than beef).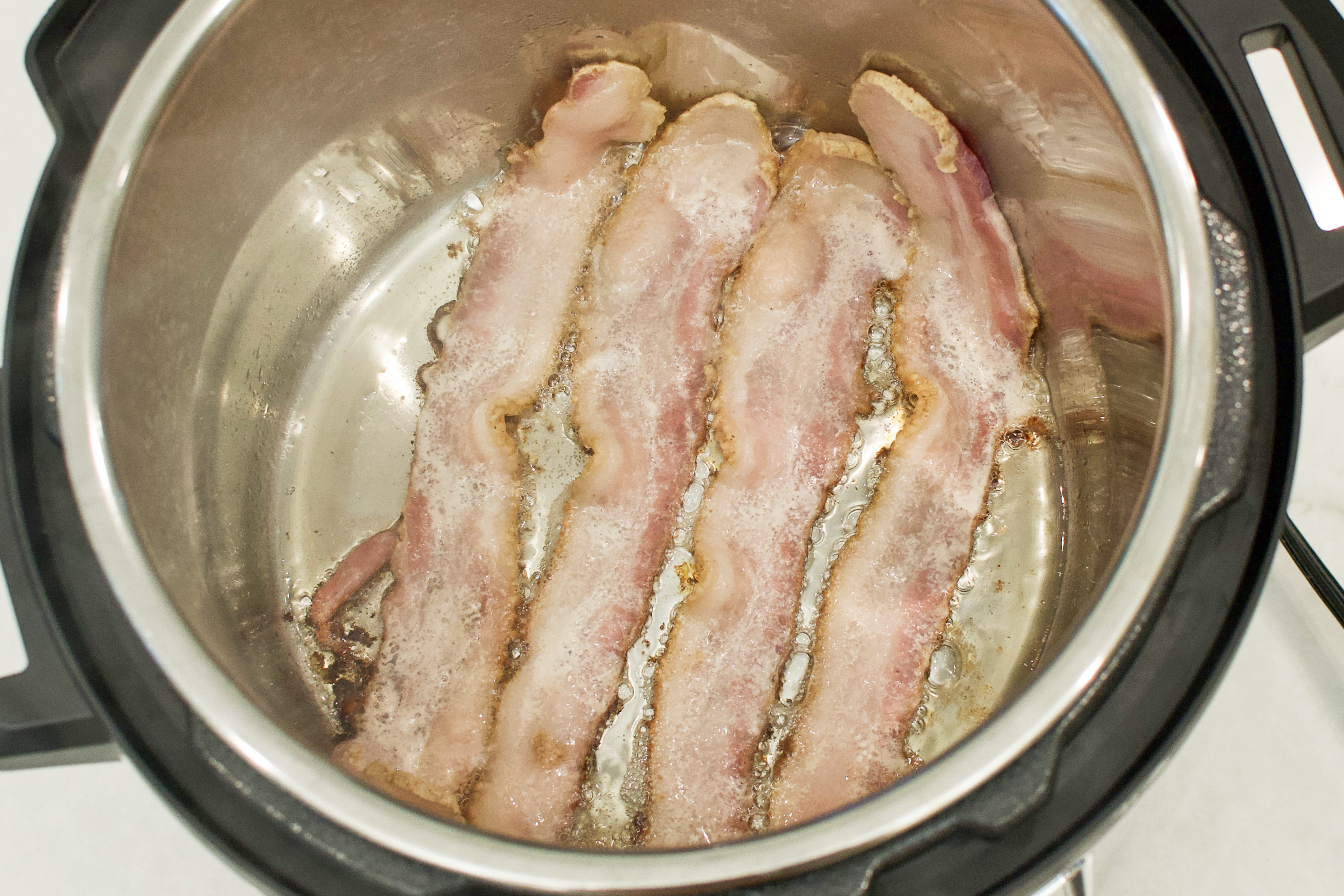 No-soak dry beans.
This recipe uses dry beans which are a favorite in our house. They are so cost effective and an excellent source of plant based protein. While the package will tell you that they require soaking overnight, this recipe is the bomb because you just dump them in and let the Instant Pot work it's magic.
Make this, friends. And join me in beckoning fall.
---
Chef this fall favorite ONLY using your Instant Pot pressure cooker. All the smoke: thick cut bacon + smoked paprika + liquid smoke. A little sweetness from the sweet potatoes. Loads of southwestern spices.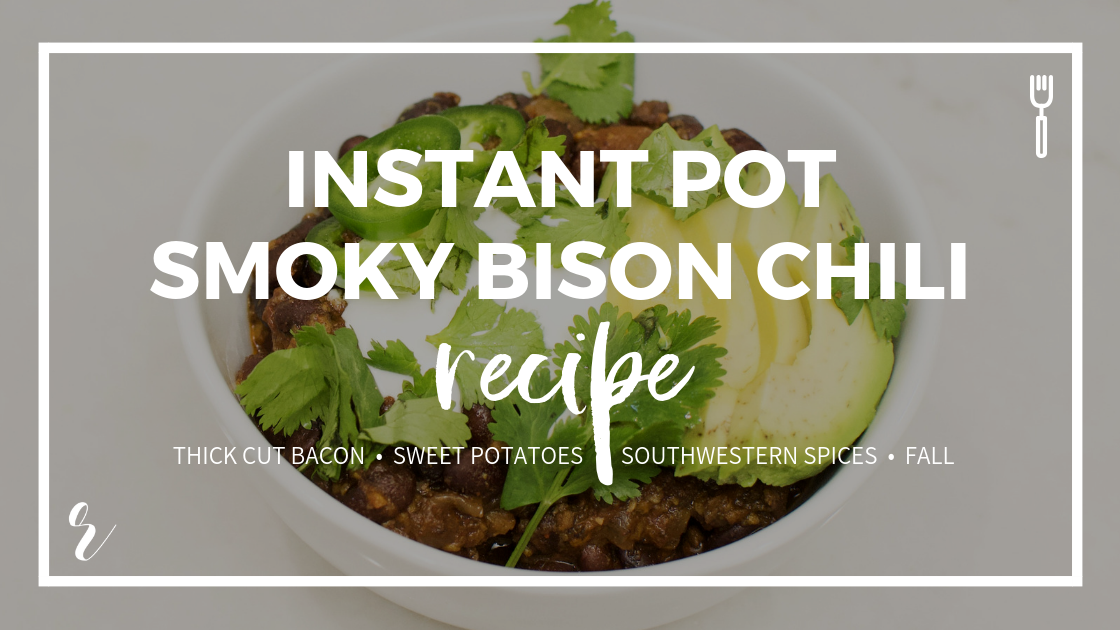 Insanely tasty ingredients
1 medium sweet potato, shredded or finely diced
1-2 jalapeños, seeded and diced
2 c (16 oz) dried black beans (you could use kidney beans if you prefer)
2 – 14.5oz cans diced tomatoes
2 tsp salt (or more to taste)
Direction & such
1
Set the Instant Pot to saute and add your bacon strips. When browned on the bottom, flip over. When fully cooked, remove to a plate with a paper towel. Once cooled, crumble or chop into pieces.
2
Add the ground bison to the Instant Pot and cook until the meat is just browned, breaking it up with a spoon and stirring. Once the meat is browned, remove to a plate.
3
Add the chopped onion and shredded sweet potato to the pot and cook 3-5 minutes or until fragrant. Add the garlic and jalapeño and cook 1-2 minutes more.
4
Add bacon pieces, ground bison and all other ingredients to the Instant Pot. Set the Instant Pot to Manual or Ultra and set to pressure cook for 35 minutes. When the pressure cooking is finished, allow the Instant Pot to naturally release pressure for 15 minutes.
5
Serve with chopped jalapeños, sliced avocado, sour cream, chopped cilantro, crumbled tortilla chips, shredded cheese or anything else that sounds delicious. This is great on it's own, with toppings, served alongside some cast iron skillet cornbread or over a baked potato.
6
Note: If you don't have an Instant Pot, this can be made in a traditional slow cooker as well.
Cook the bacon, brown the meat and saute the veggies in a skillet or pot on the stove. Add these to the slow cooker with all other ingredients and set to cook on Low for 8 hours.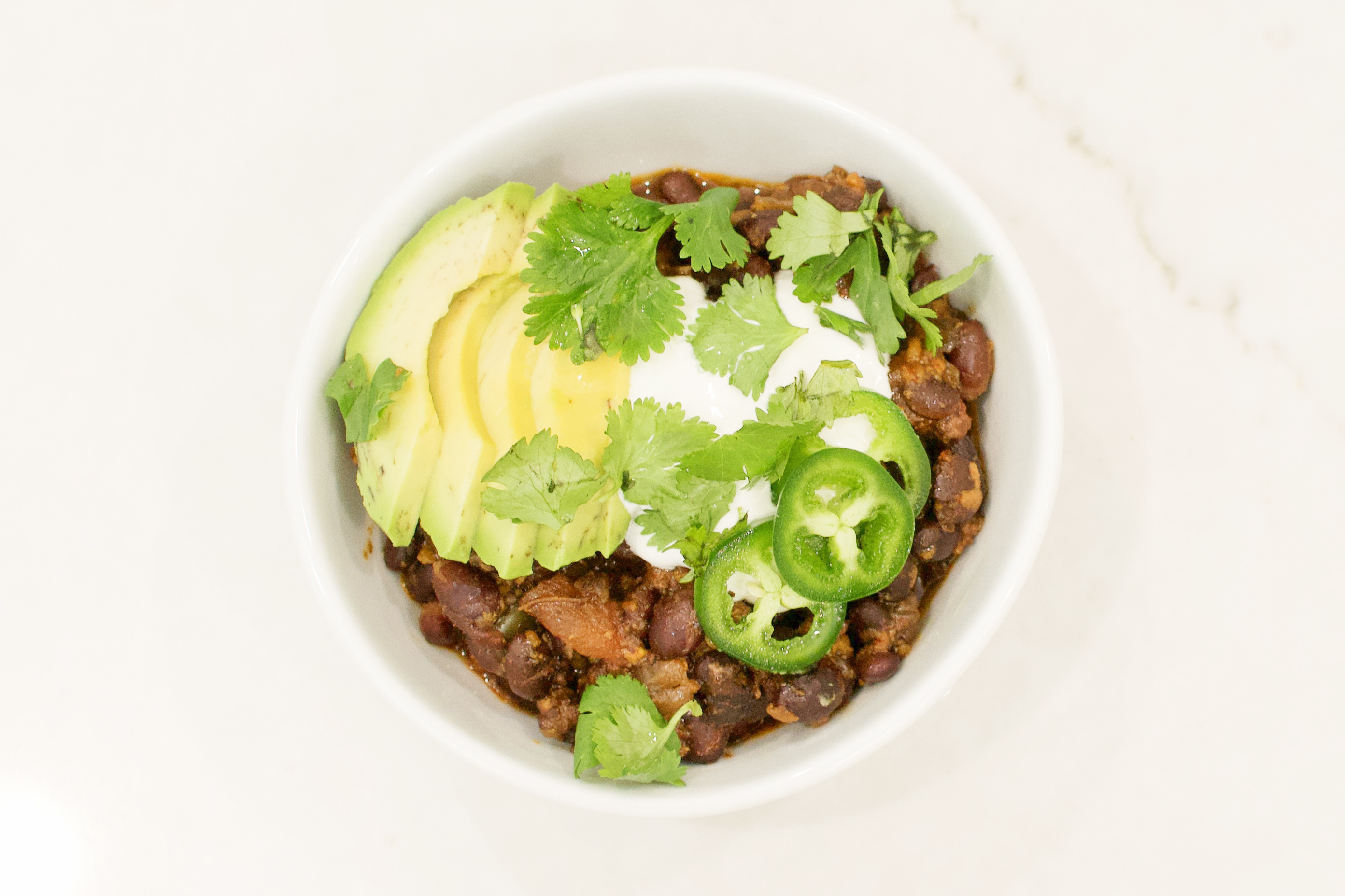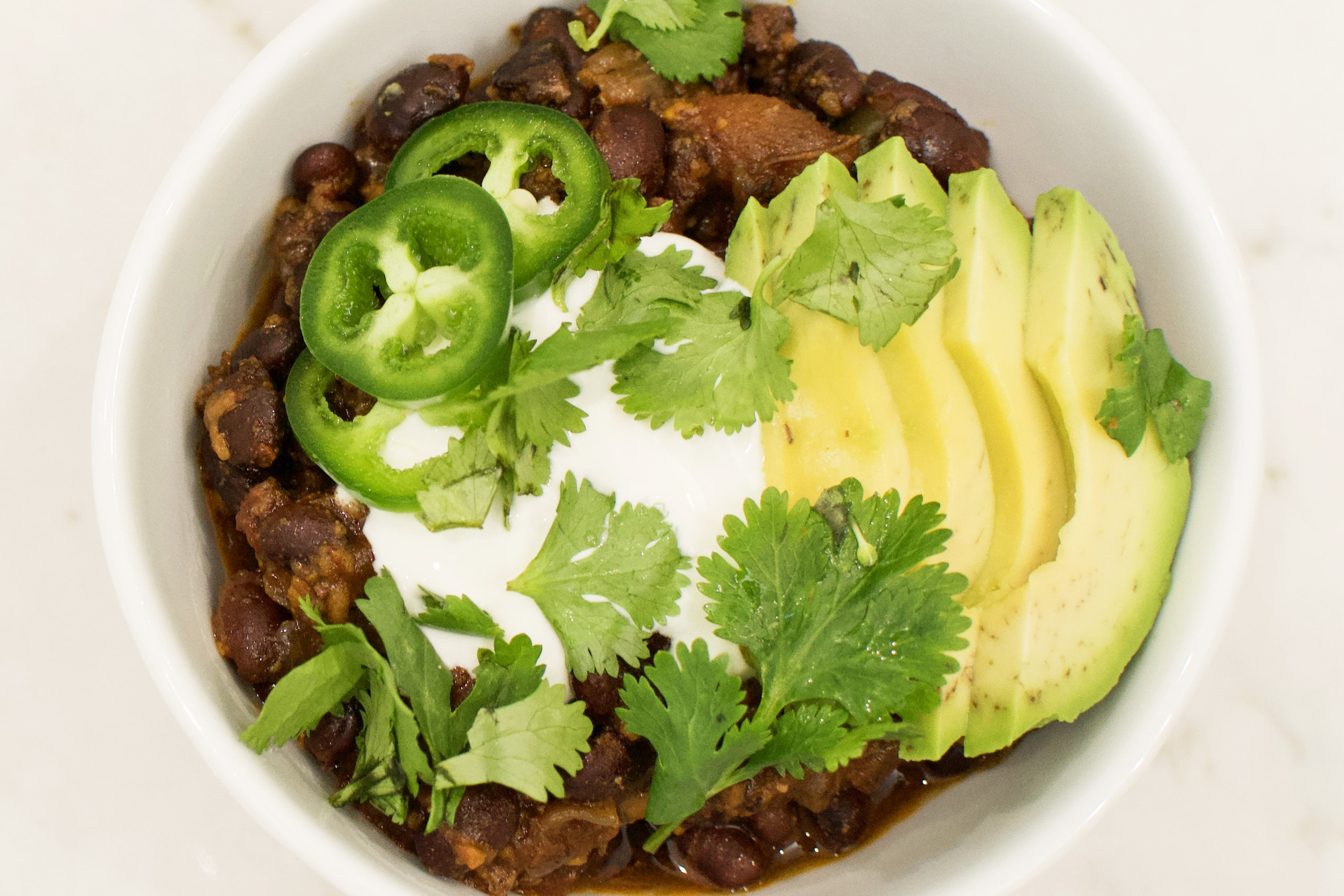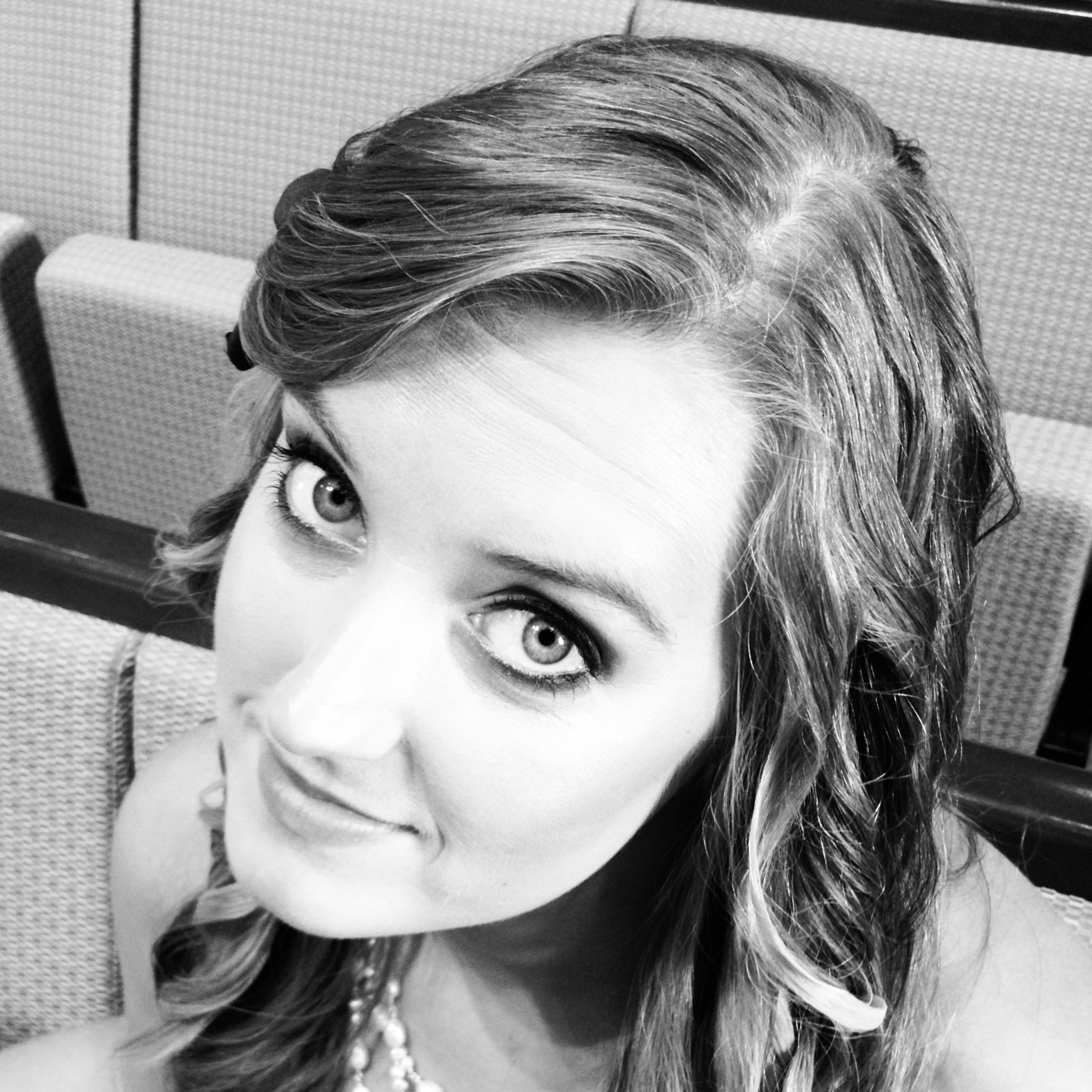 Mother-blogger (watch your mouth). Frugal Foodie. Never measured an ingredient in her life. Modern Minimalist. Hospitalitizer. The plan executor. The design eye. The sweet & salty, sugar & spice, fire & ice, no fuss, no frills, put your big girl panties on and take it like a woman. Achiever. Winner. The inclusivist. Your fierce advocate. Best friend to many. True to all.
---
---