Thyme Citrus Bourbon Cocktail Recipe
*This life-changing post may contain affiliate links, friend. Tap to learn more than you ever wanted to know.*
---
Passion in a glass. The bright reds and oranges delight the eyes as the fresh fruit juice refreshes the palate.

Let's craft this crisp, quick & easy cocktail recipe this weekend. Or tonight. Or right this moment. Give the taste buds what they want (or something less ragingly narcissistic).


If you haven't heard of Drizly, now you have. The way to buy bevs in the 21st century. Because brick 'n' mortar is for mom 'n' pop, not Amazonians like you. Grab a killer bourbon online. The thyme and citrus depend on it.

---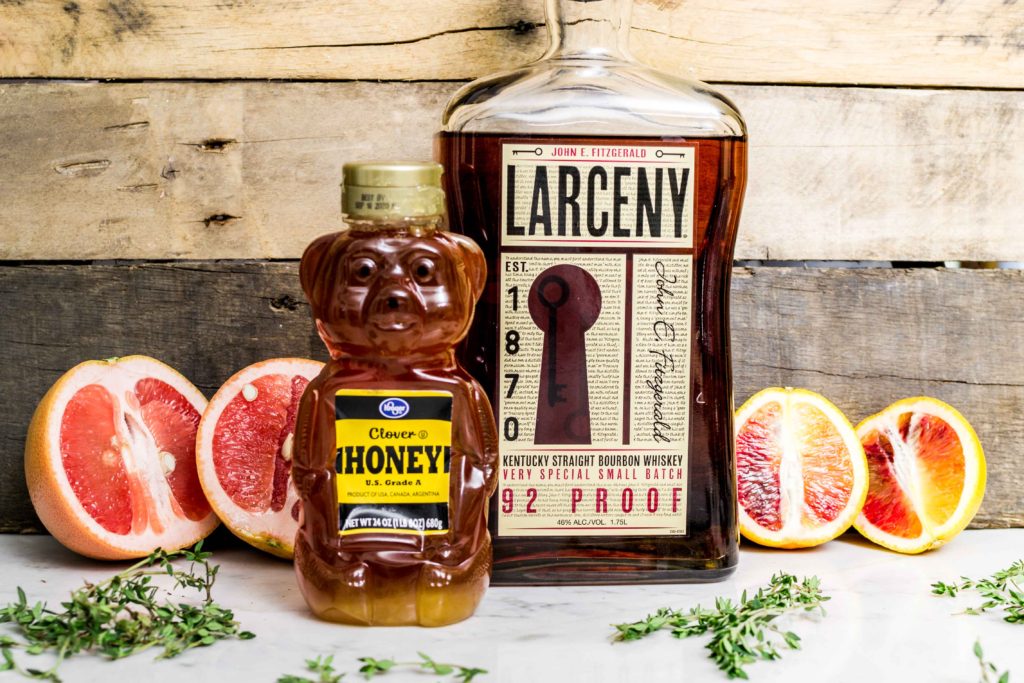 ---
Why bourbon?
We're all about some Kentucky straight bourbon whiskey.

What's with the incredibly specific designation? There's a plethora of legal requirements that make these whiskeys stand out in quality AND taste. Here are a few game changers according to Whiskey ID:
Must be aged in unused charred oak barrels for at least 2 years. No age statement is required if it's 4 years or older.
Distillation must happen entirely in Kentucky, the bourbon capital of America.
The whiskey must be "straight", containing no flavor additives or colorings to make it look older or taste better. Consider it unadulterated.
Translation? Kentucky straight bourbon is some of the purest, most transparent, aged cereal grain alcohol on the planet. Let's break down the flavor components to properly whet your appetite.

---
Tasty tour.
Choose at least a 4 year Kentucky straight bourbon, which can allow sufficient time for the distillate to extract the unique flavors of the charred oak barrel. Expect notes ranging from caramel, honey sweetness, molasses, vanilla, toasted grain, subtle fruit & florals to spice, oak, butterscotch, toffee, tobacco, and leather to name a few.

The addition of honey compliments the oaky caramel in the whiskey while rounding the spiritus edge with a hint of sweetness.

Freshly squeezed blood orange and red grapefruit add a very bright and acidic touch to contrast the deeper flavors of the bourbon. Not to mention a sunset-esque, dare I say romantic, hue to the overall color of the cocktail.

Thyme is quite literally herbaceous, contributing an earthiness to balance out the acid and sweetness. The green leaves visually ground the warmer colors and announce how fresh the beverage will taste.

---
The most refreshing bourbon cocktail.
---
Craft an insanely refreshing, mixologist-level bourbon whiskey cocktail with thyme, blood orange, red grapefruit & honey. After-dinner aperitif, date night cocktail, Valentine's Day treat or a well-deserved evening to yourself to recharge. Bev on.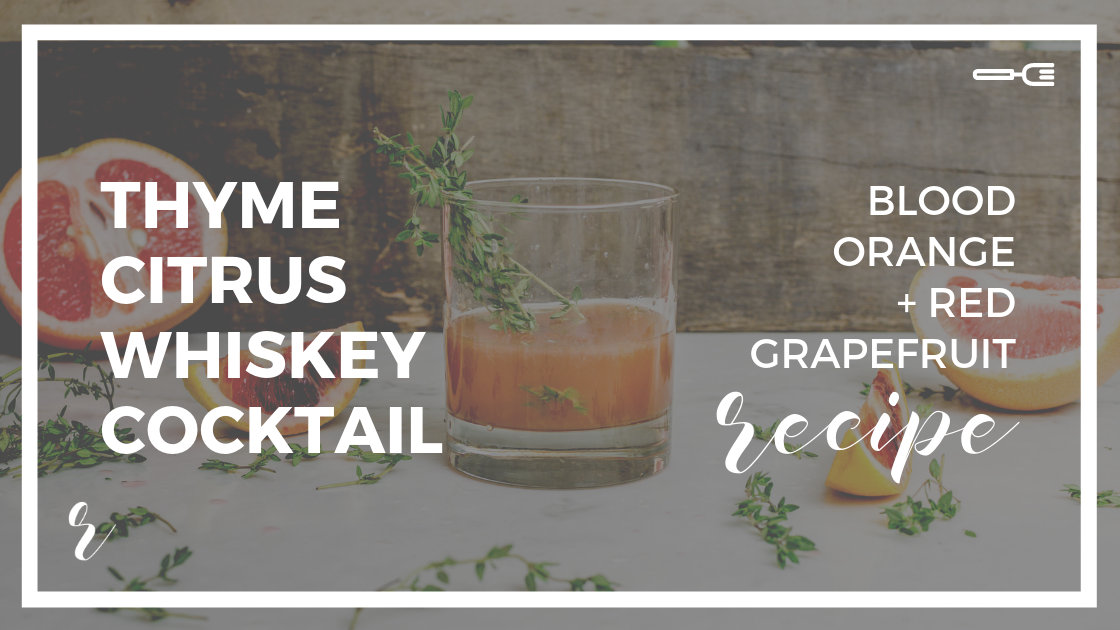 Tasty ingredients
2 oz Kentucky straight bourbon whiskey.
1 oz ruby red grapefruit juice, freshly squeezed.
1 oz blood orange juice, freshly squeezed.
3 sprigs thyme (including 1 for garnish).
Accessories
Directions & such
2
Place two thyme sprigs into the shaker and muddle to extract the herb oils. No muddler? Use the end of a thick wooden spoon.
3
Cut your red grapefruit and blood orange. Squeeze or press an ounce of juice out of each fruit. Pour the juice into the shaker.
6
Garnish with a fresh thyme sprig and enjoy!
---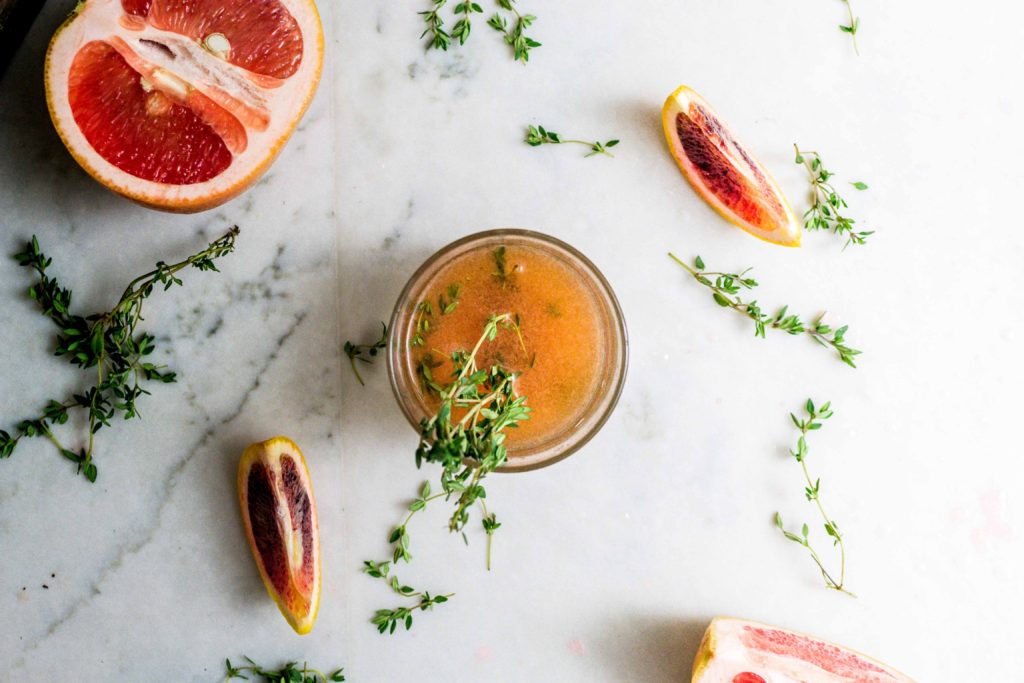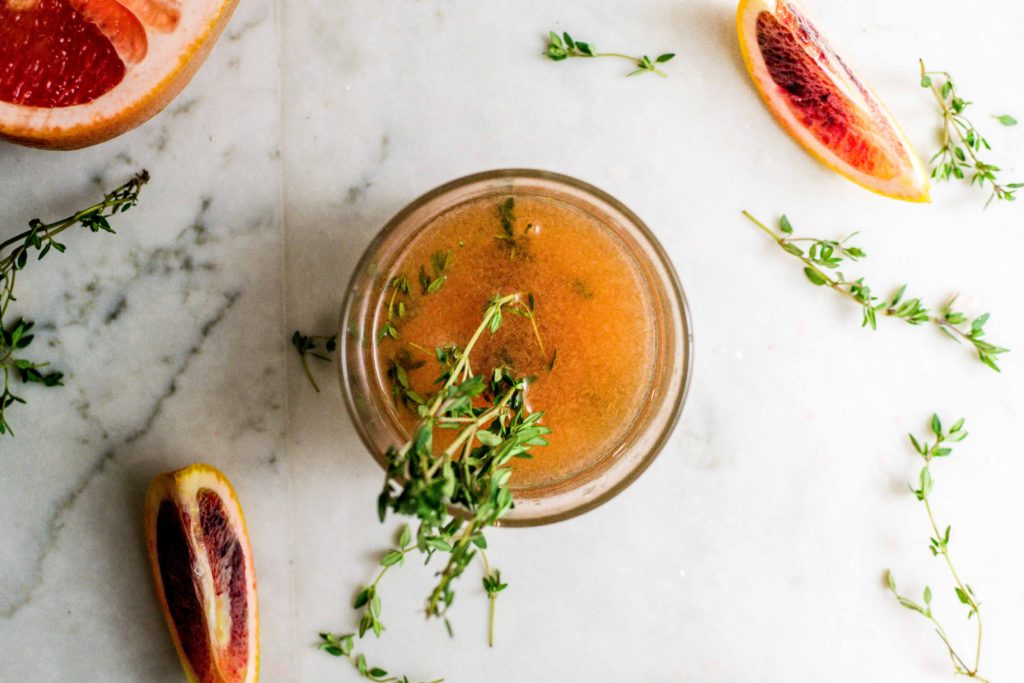 ---
Our favorite cocktails + accoutrements to explore.
Up your mixologist game with our go-to homemade cocktail recipes, flavor extracts and bitters. Quick, easy-to-make and delicious pours for sweet AND stiff drink-lovers alike.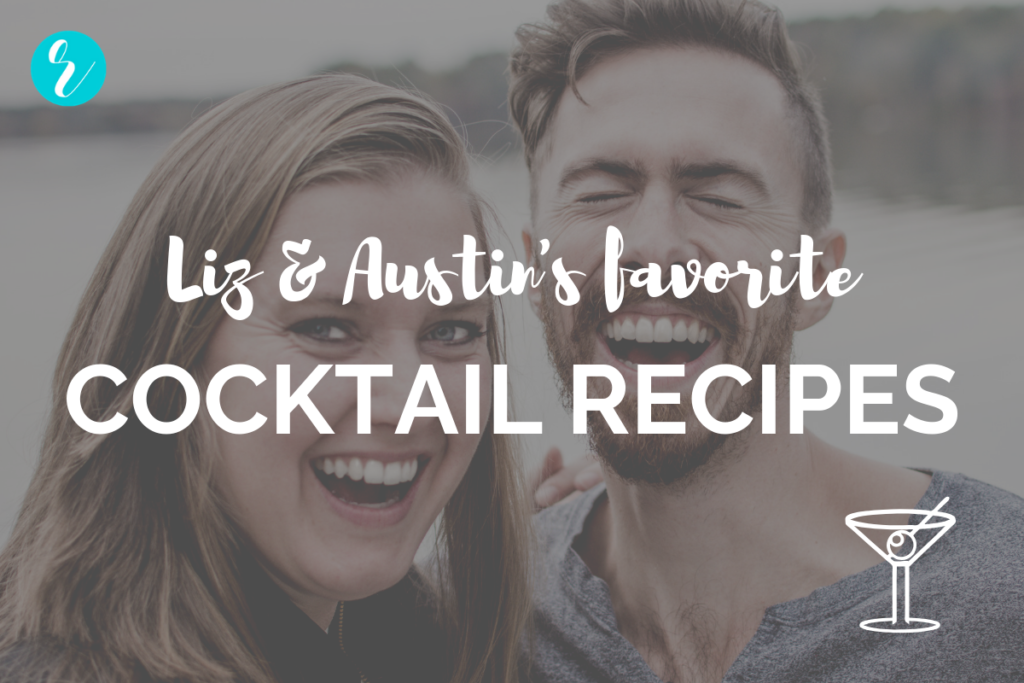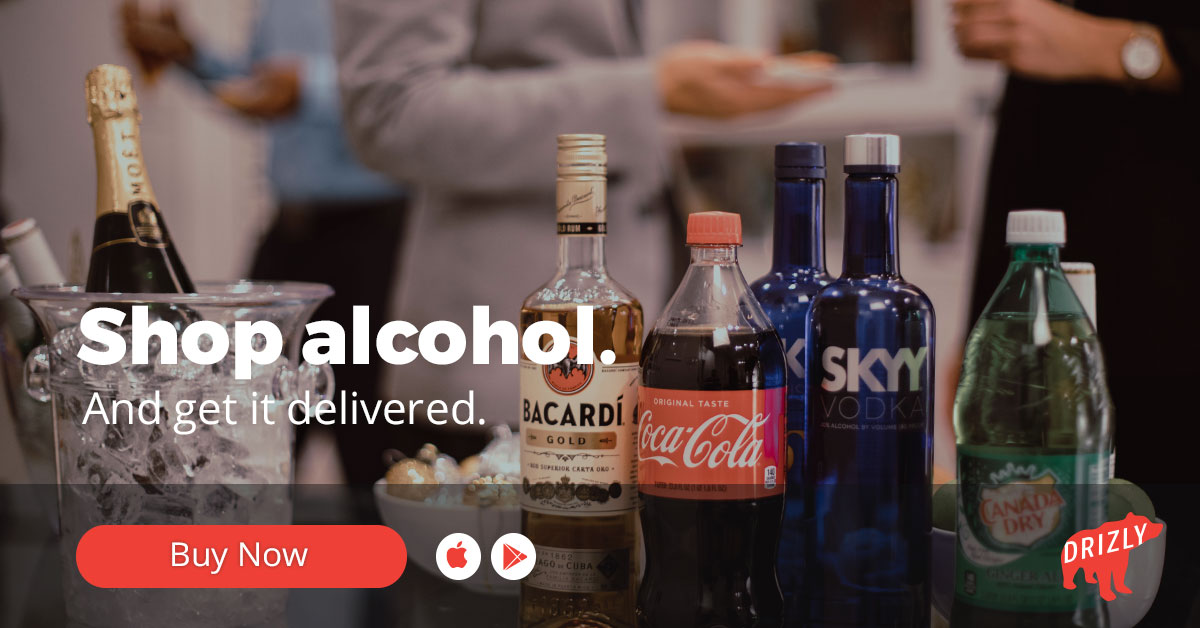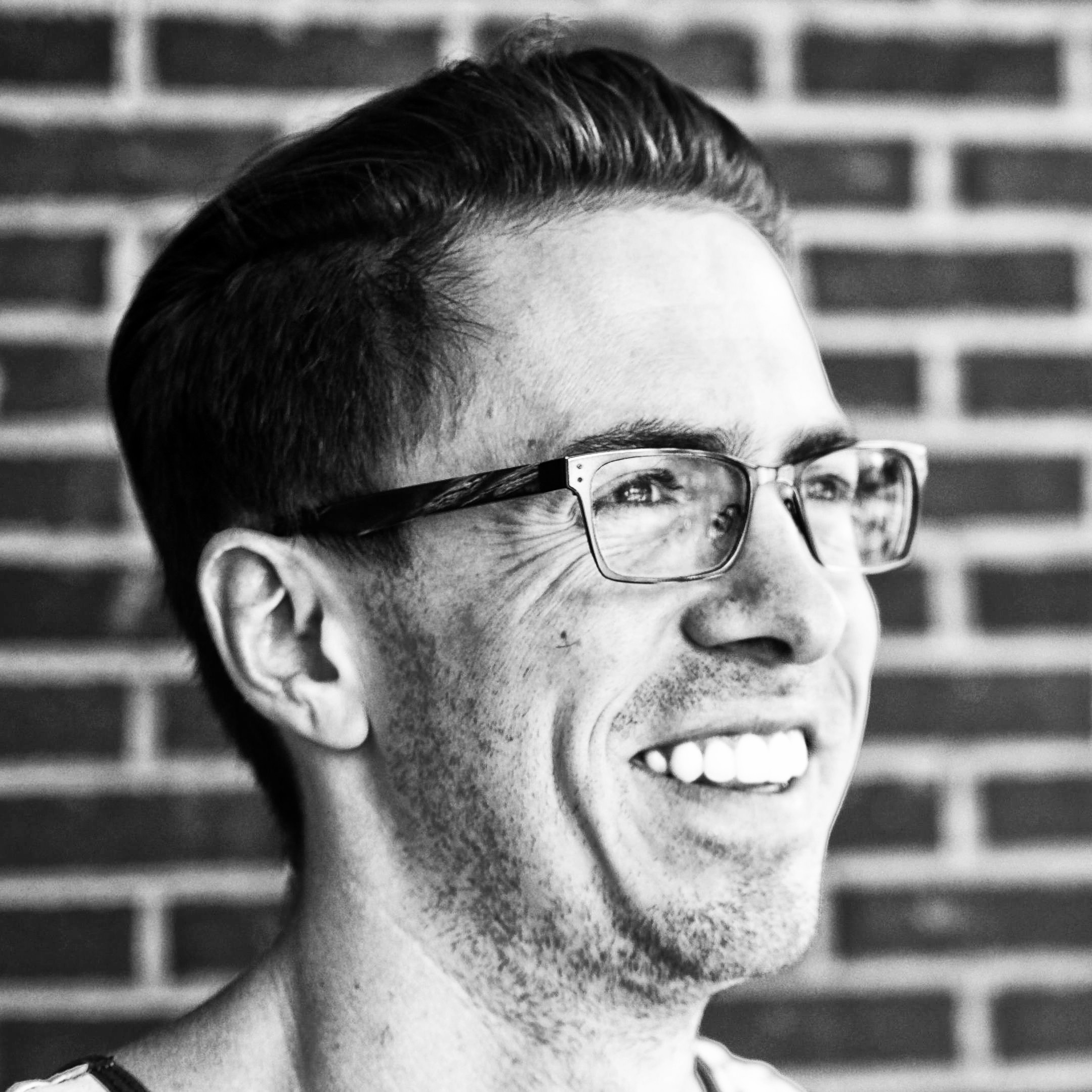 Dad-blogger. Certified nutritionist. Researcher, innovator, dreamer. Community builder, connector & networker. The perfectionist (slow as mud). The woodworker. The benefit-of-the-doubt, hypersensitive, feeler, emotron. Helper. Adventurer. The host. The "individual." Your listening ear. No friends – only the closest of brothers.
---
---