How to Make Homemade Cinnamon Extract From Scratch (Recipe)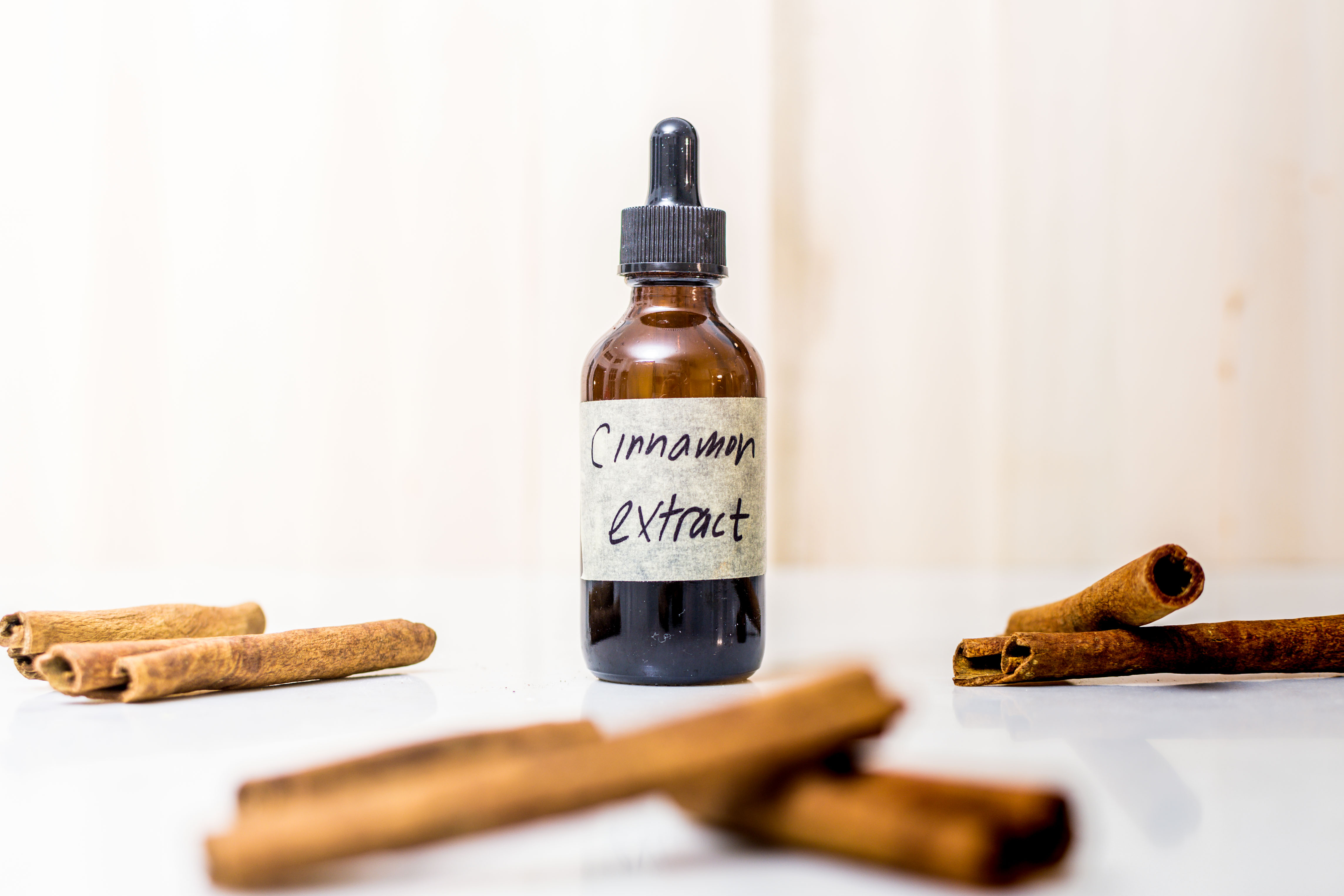 *This life-changing post may contain affiliate links, friend. Tap to learn more than you ever wanted to know.*
---
You use cinnamon for [figuratively] everything.

Okay, maybe not cereal. Or wound care (wow, that's a terrible idea). Or bifocal cleaner – for you youngsters, those are both nearsighted AND farsighted glasses for your face. Maybe we should stick to food.

Remember the cinnamon challenge internet sensation? Glad that's over.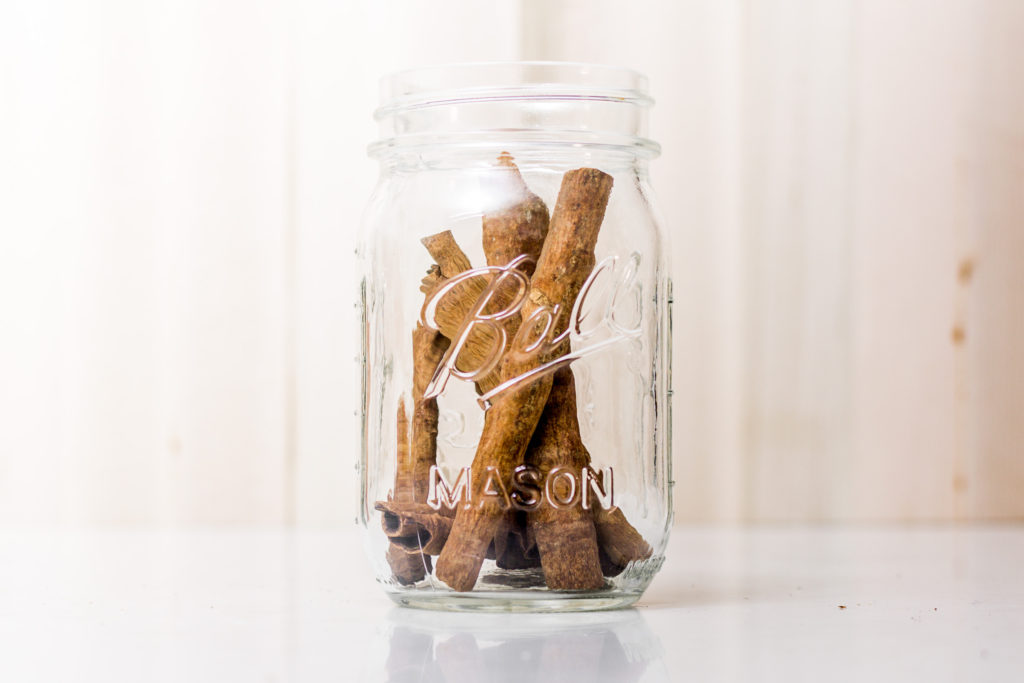 ---
All the uses for cinnamon extract.
The culinary uses are practically endless.

All the baked goods: pumpkin bread, banana bread, apple pie, snickerdoodle cake, gingerbread, and the list goes on. Don't forget about popcorn, loads of delectable Indian dishes, bagels, creamy coffee drinks, Mexican hot chocolate, Moroccan cuisine, and cashew or almond milk.

Cocktails? Oh yes. A winter-spiced old-fashioned, gingerbread white russian, holiday-spiced Manhattan, apple cider bourbon, cinnamon whiskey sour, but don't let your creativity stop there.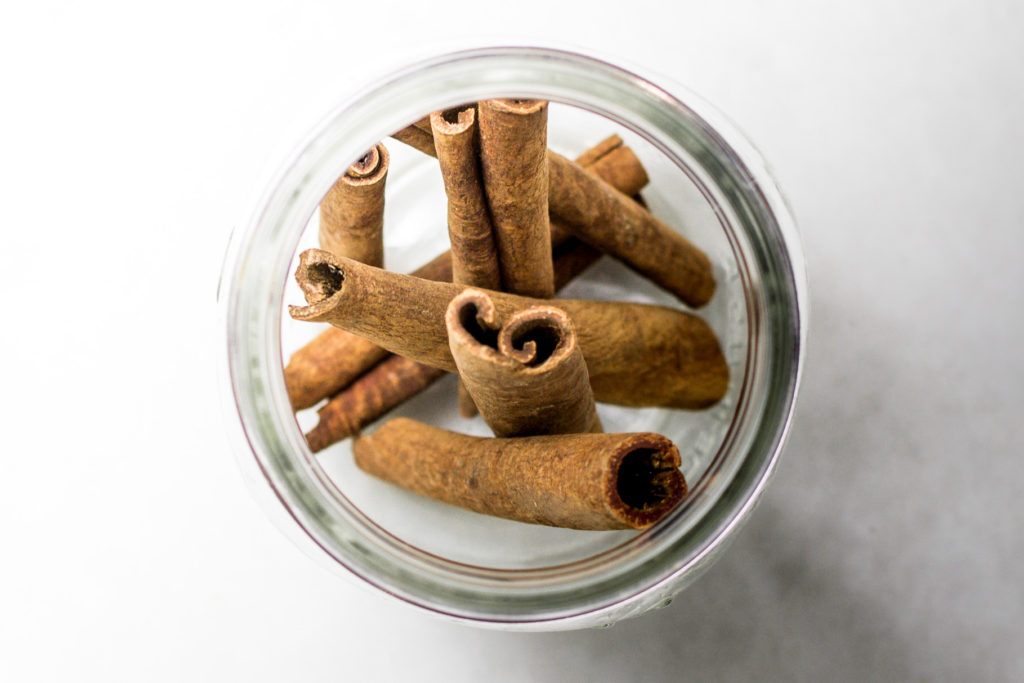 ---
How much money you save.
A 1 oz bottle of McCormick brand cinnamon extract is usually around $3.09. We made ~8 ounces using 7 cinnamon sticks ($0.17 per stick) and ~10 ounces of alcohol (1/6th handle for ~$3.50, the bigger bottle). That's 10 ounces homemade cinnamon extract for $4.69.

A 1 oz bottle of our extract costs us ~$0.50. Consider ours 83% OFF, but with a higher concentration of cinnamon and a more pungent flavor.

Here's how to save all the monies, have fun crafting a unique food item and offer the perfect foodie gift for any occasion.

Note: here's the cinnamon substitution ratio. According to reference.com, 1 cinnamon stick at 3 inches = ½ teaspoon cinnamon powder = ⅛ teaspoon cinnamon extract. Translation: cinnamon extract is four times as potent as cinnamon powder from a volumetric perspective.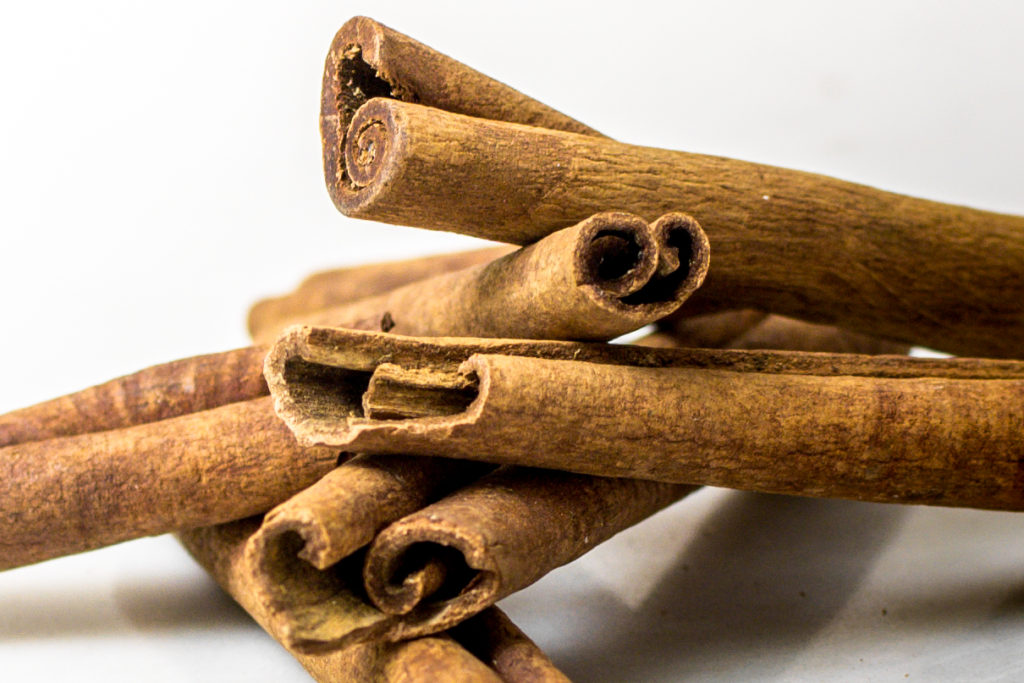 ---
Make some serious cinnamon extract.
Craft a scratch made extract recipe with cinnamon sticks & high proof grain alcohol for warm-spiced cocktails, sweet desserts & ethnic cuisine.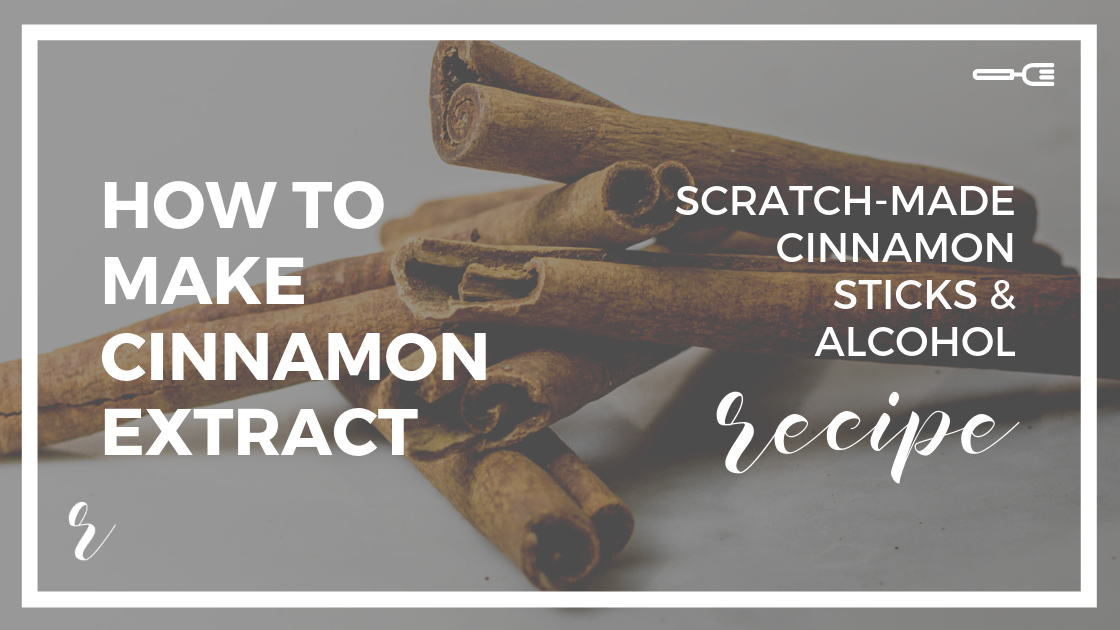 Ingredients
750 ml bottle of high proof grain alcohol. A higher ABV = a faster extraction rate. E.g. vodka, everclear. 40% is sufficient. 50% is better. 95% is ideal.
Accessories
Funnel – must fit your swing top or dropper bottle.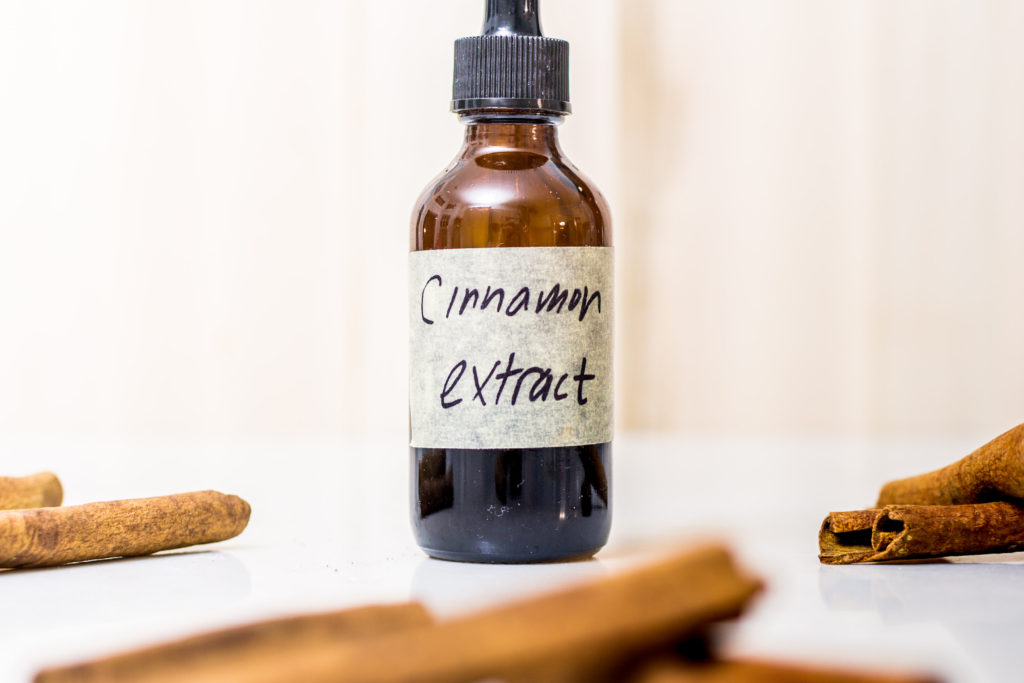 ---
---
Creative uses for your cinnamon extract.
Don't miss our favorite cinnamon-forward recipes below. Never a bad time to bake goodies or share a cocktail. Try them all, friend.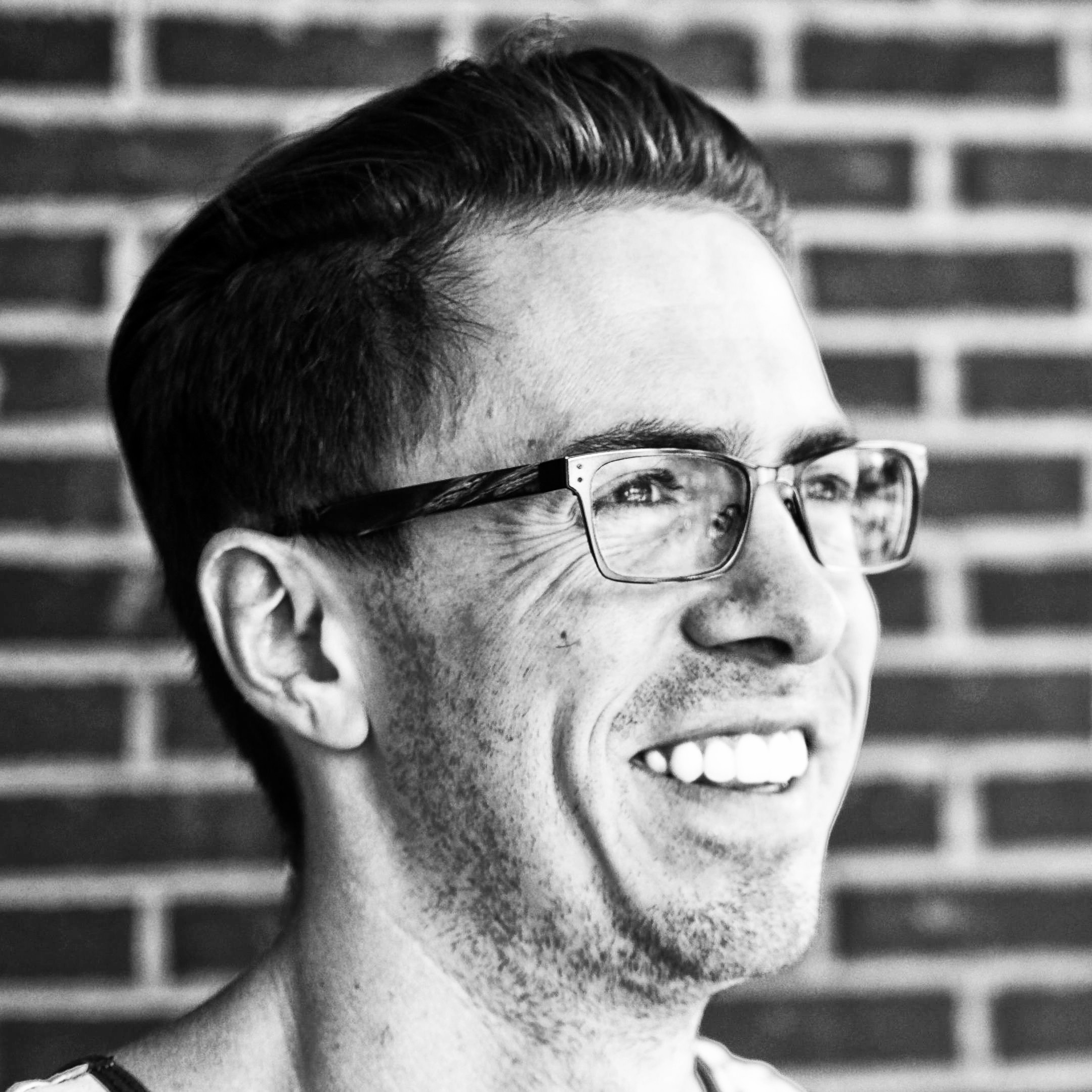 Dad-blogger. Certified nutritionist. Researcher, innovator, dreamer. Community builder, connector & networker. The perfectionist (slow as mud). The woodworker. The benefit-of-the-doubt, hypersensitive, feeler, emotron. Helper. Adventurer. The host. The "individual." Your listening ear. No friends – only the closest of brothers.
---
---