Smoky, Winter-Spiced Old-Fashioned Cocktail Recipe with Homemade Bitters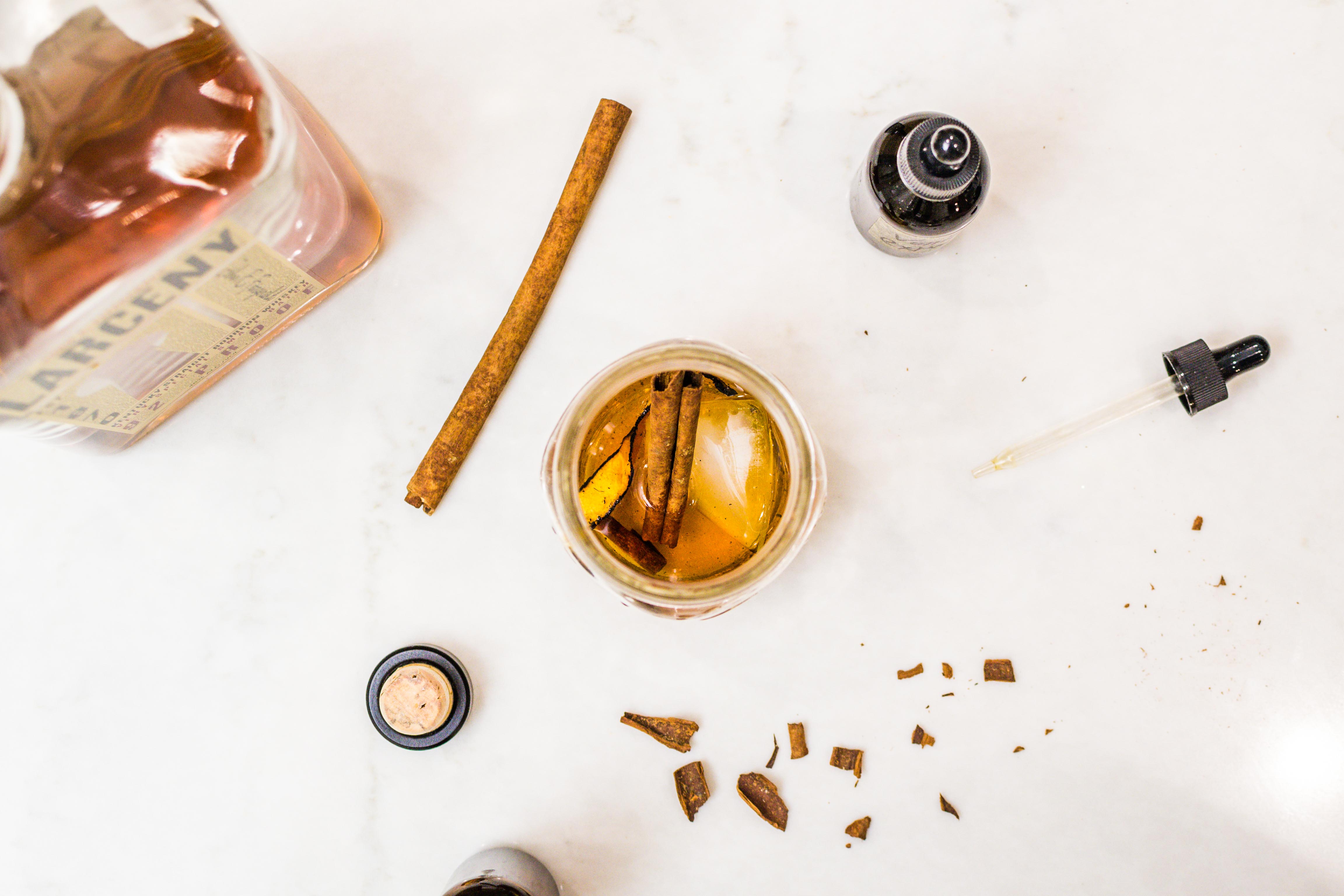 *This life-changing post may contain affiliate links, friend. Tap to learn more than you ever wanted to know.*
---
Suddenly, you're the mixologist for the cozy get together. Or perhaps it's date night and you're upping your cocktail game. Maybe you're just a hipster or an old soul who appreciates a craft beverage on the regular.
Whatever your motivation, let's take this timeless classic to the next level. Rum and Coke is far too predictable for a night like this. Gin and tonic is fresh and clean, but doesn't fit the mood. And definitely avoid adding ginger ale to your bourbon. That's an excellent technique to hide a bottom shelf spirit. Let the oaky bourbon shine through.
Here's the breakdown of each ingredient. Recommended store-bought alternatives are listed below as a time-saver.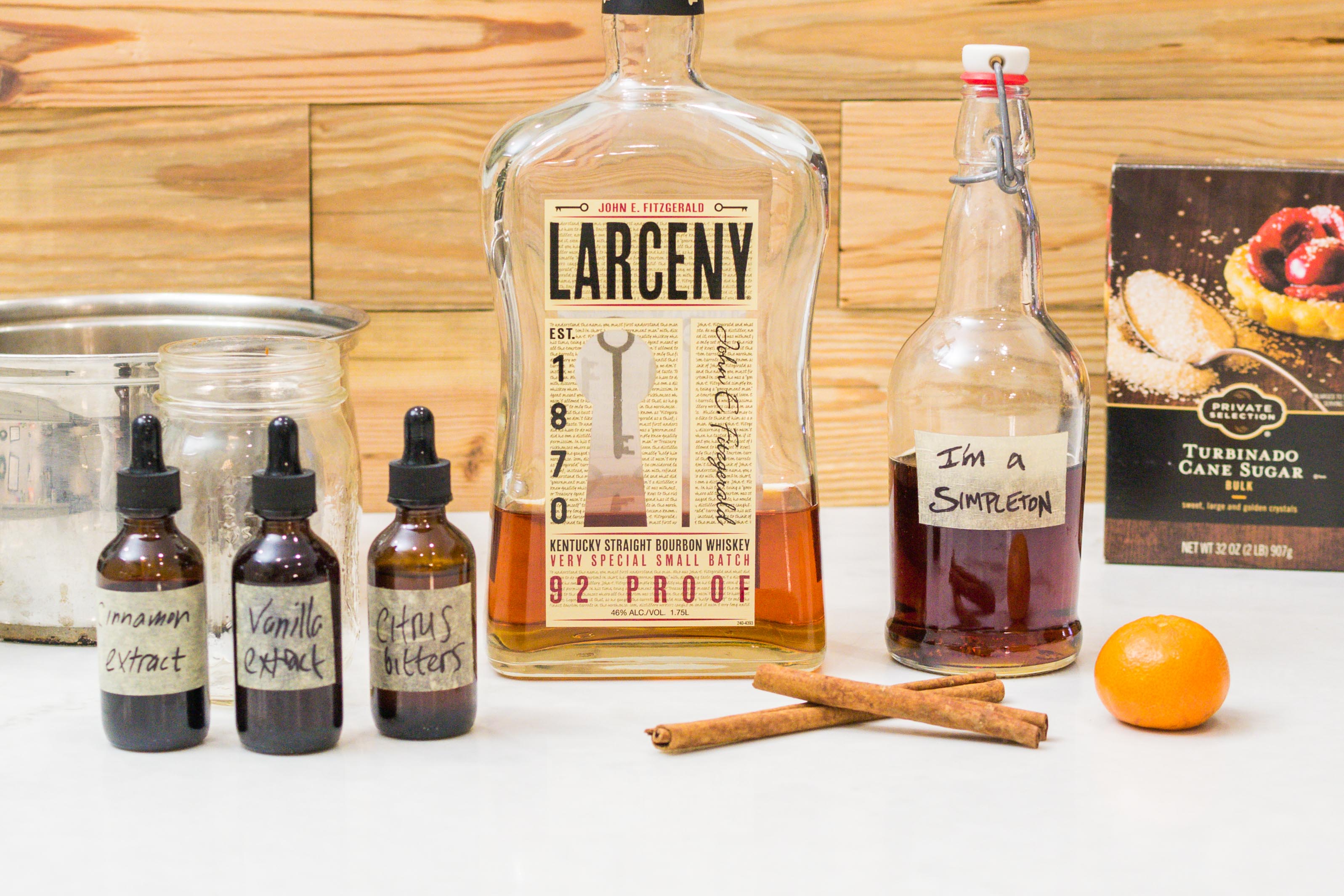 Inside the cocktail recipe.
THE BOURBON.
A traditional old-fashioned includes 2 ounces bourbon, 1 sugar cube, a few dashes of bitters, 1 maraschino cherry and a twist of orange peel.
We're anything but traditional. Creativity uses the classics and experiments with varying flavors and ingredients until a new and improved beverage is discovered. Welcome to our new discovery. Consider it the Old-Fashioned 2.0.
Stop settling for cheap whiskey. This will fly when the mixer is only 10% "lighter fluid". You need to use good whisky for bourbon-forward cocktails. The flavor your drink has is derived from the type and quality of alcohol you add. Longer, more carefully aged sippers will yield softer, richer and more concentrated tastes.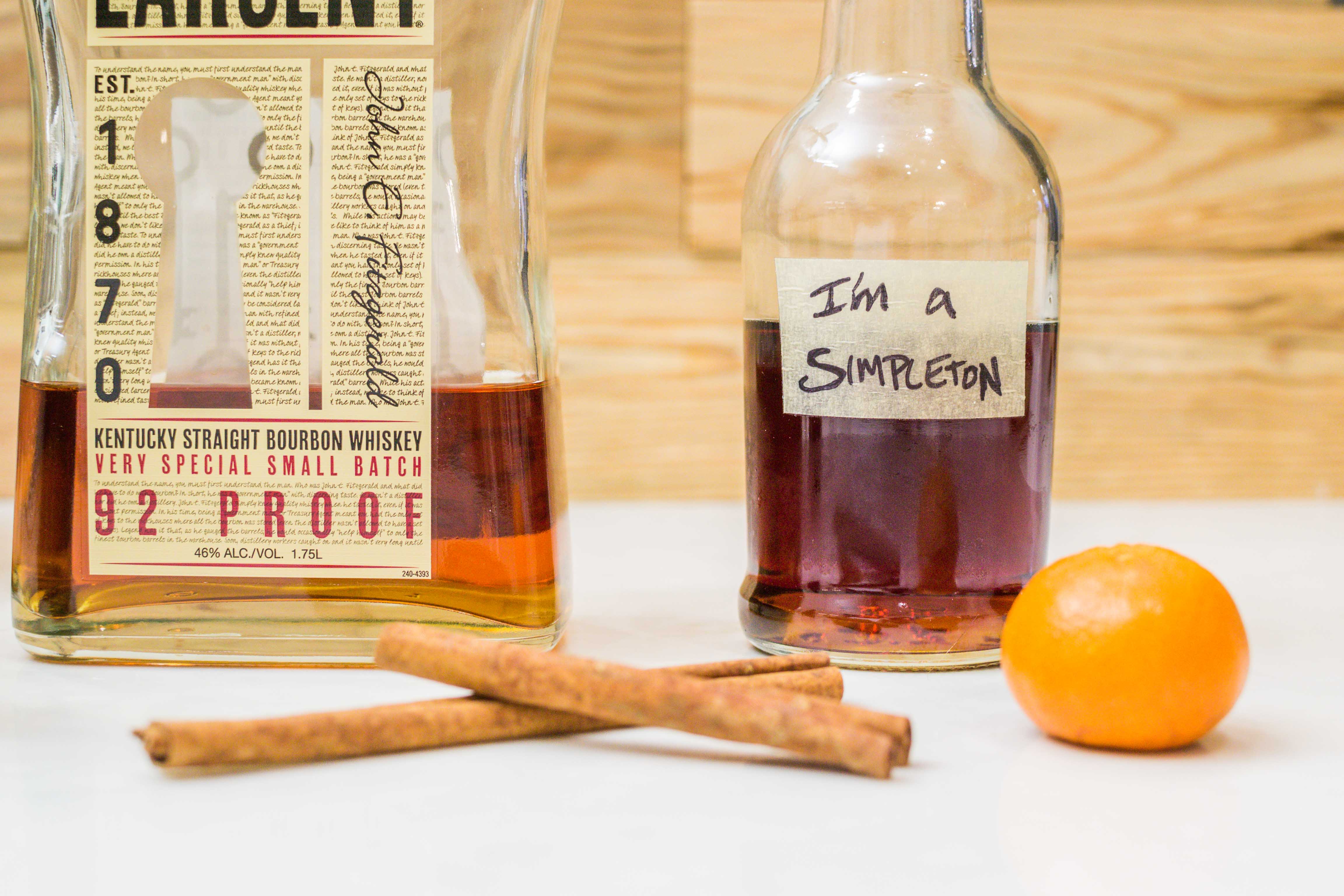 THE SWEETENER.
Raw or turbinado based simple syrup adds a hint of caramel to the mix. Syrups made from granulated white sugar ONLY offer sweetness, without additional complexity. Molasses and granulated white sugar are processed from raw sugar. You're essentially adding a drop of molasses to your flavorless syrup.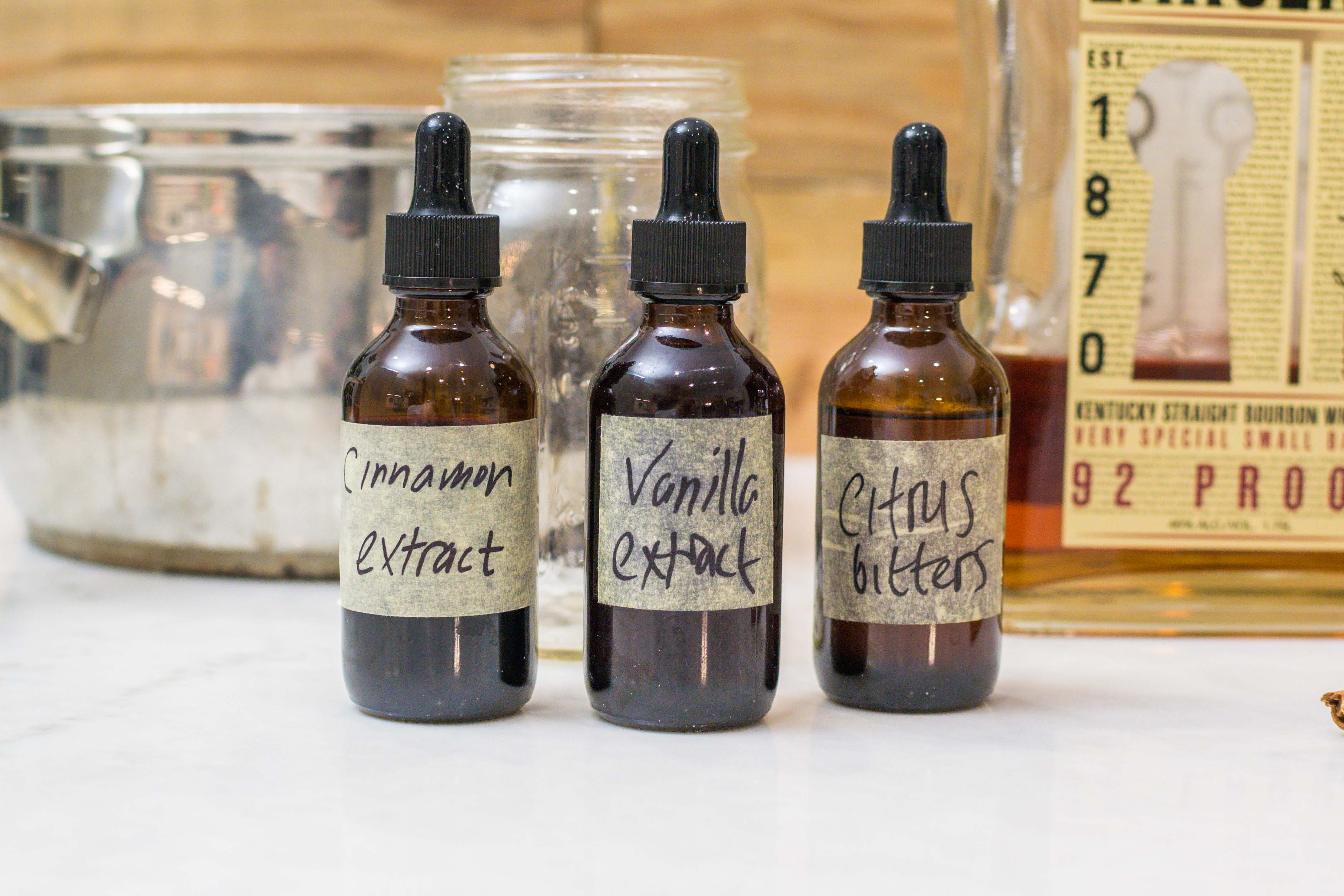 BITTERS.
Bittering agents add balance. Sweet + bitter flavors complement each other. The original bitters used barks and roots that created a spiced, woodsy, resinous earthiness.
Angostura is thought of as the first cocktail bitters ever created. However, it was first used to treat stomach issues by founder Dr. Siegert in 1824, according to the brand's story. By the 1850s the mixture was shipped all over the world to be used in cocktails, losing its medicinal intent.
WINTER SPICE.
Vanilla and cinnamon are the "winter-spiced" piece of the palatable puzzle. Cinnamon extract PLUS a whole cinnamon stick to intensity the spicy nostalgia. Along with a citrus peel to drive the seasonal theme home. Orange peel and cinnamon are a match made in holiday heaven.
The smokiness? Char the citrus peel over an open flame for a hint of toasty goodness.
---
Treat yourself to a fancy bourbon cocktail, old chap.
Go mixologist on this piece and craft the heck out of our old-fashioned bourbon cocktail recipe with cinnamon, vanilla, whiskey, scratch simple syrup, a burnt orange peel & homemade citrus bitters. Up the collective stoke level of the entire get-together.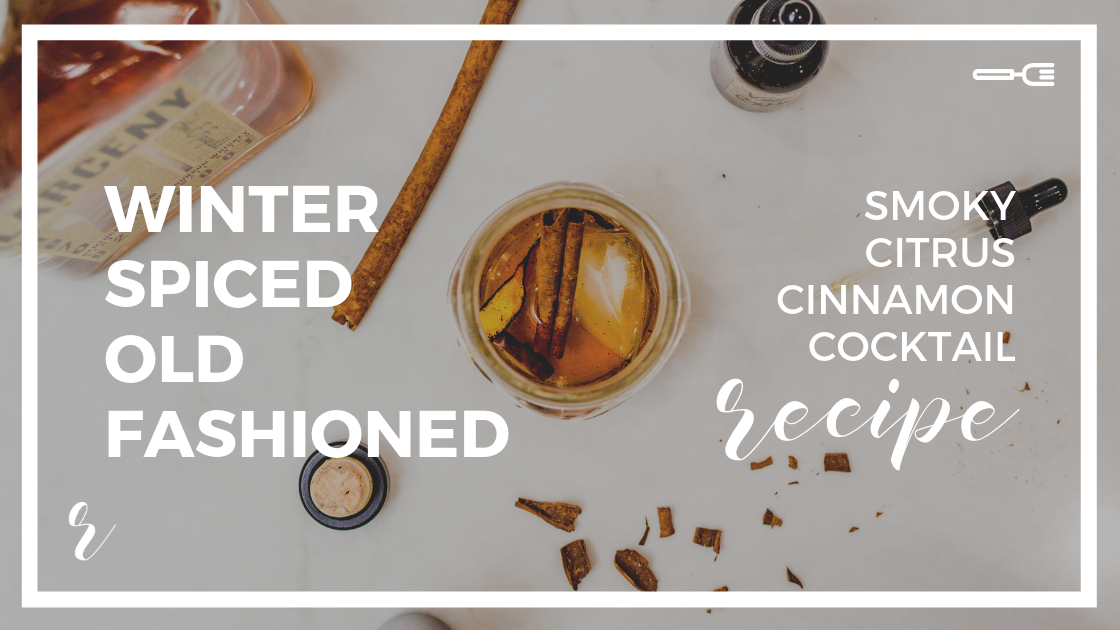 Insanely tasty ingredients
2 ounces quality bourbon. We recommend a "wheated" bourbon for a softer mouthfeel & sweeter taste. E.g. Larceny, Maker's 46, Maker's Cask Strength or Weller Special Reserve.
1 tsp homemade turbinado (raw) simple syrup.
2-4 drops of homemade vanilla extract or store bought.
Burnt mandarin orange peel. Or any citrus peel of your choosing.
Directions & such
4
Here's Amazon's Choice for cinnamon extract. If you want to dial down the cinnamon, then avoid the extract and opt for a cinnamon stick only. The longer the stick sits in the bourbon drink, the more flavor will be incorporated.
5
For the turbinado (raw) sugar simple syrup, dump 1 part water and 1 part turbinado sugar into a pot. Bring to a simmer, occasionally stirring. Once the granules have fully dissolved into the water, turn off the heat and set aside to let the syrup cool.
8
Pour 2 ounces high quality bourbon into your cocktail shaker, glass measuring cup or whiskey glass. Blending only requires a good stir, but opt for the shaker for credibility points.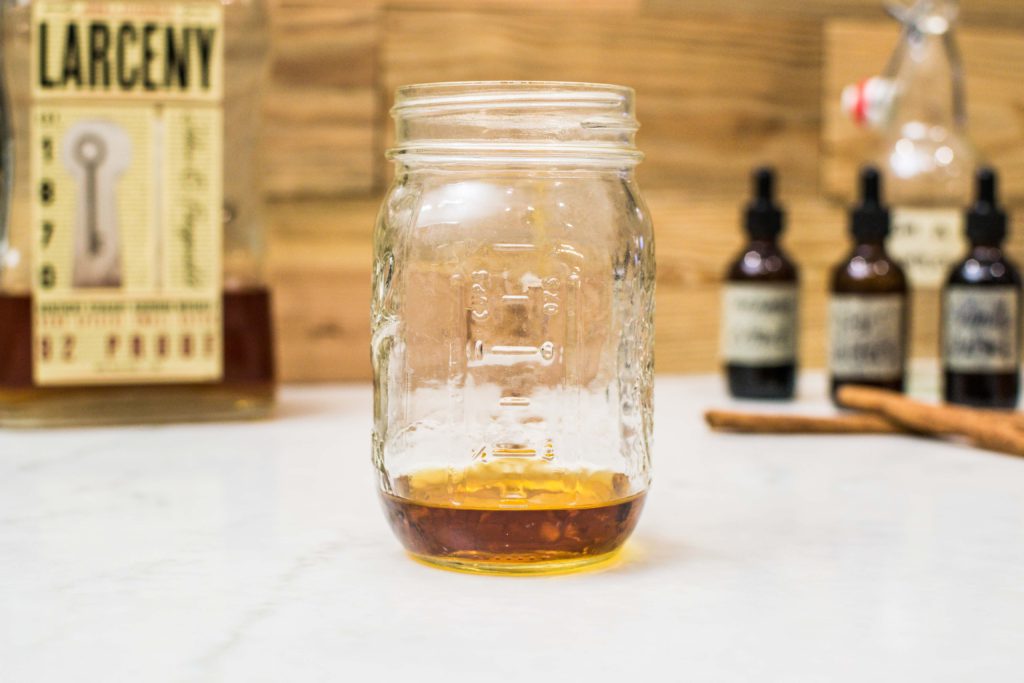 9
Add 1 tsp simple syrup or liquid sweetener to the glass.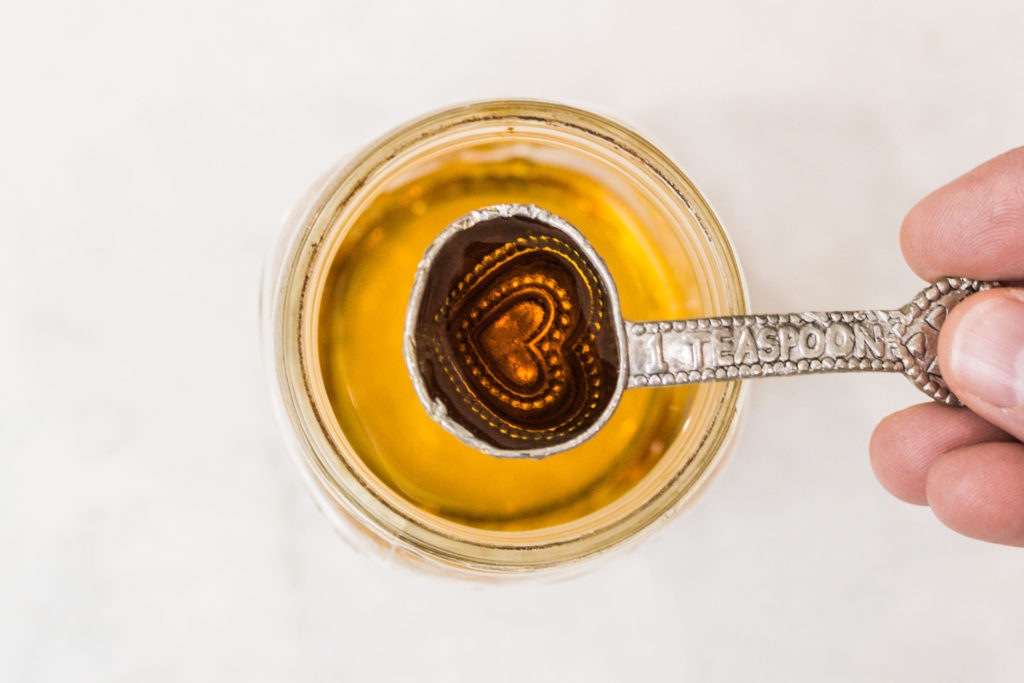 10
Add ⅛ tsp homemade citrus bitters or Angostura Orange Bitters.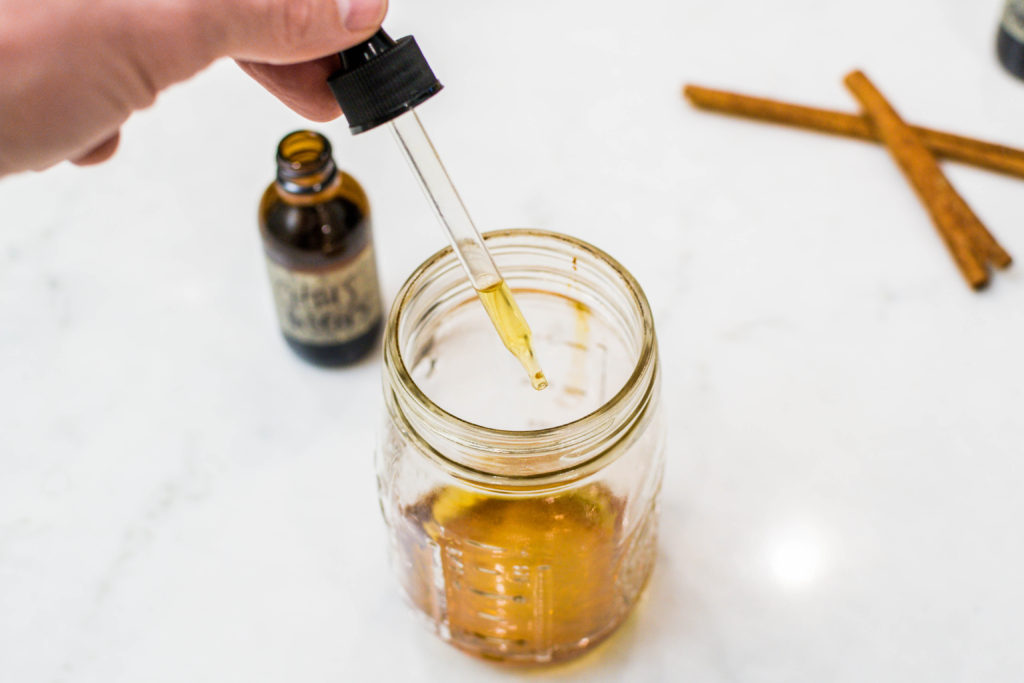 11
Squeeze in 2-4 drops of vanilla extract.
12
Squeeze in 2 drops of cinnamon extract.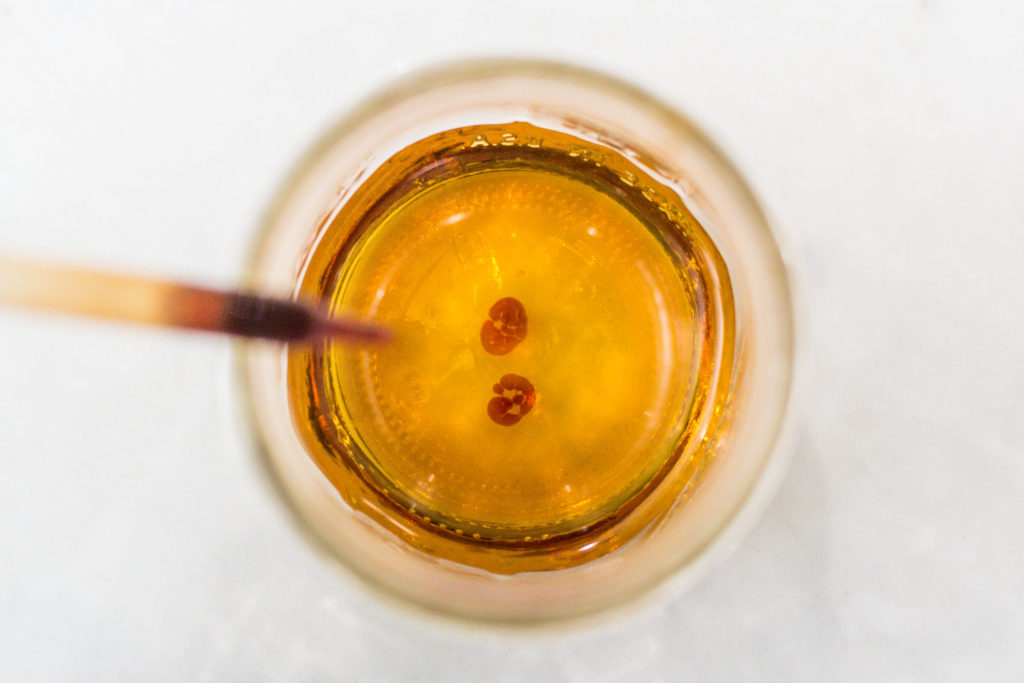 13
It's time to char your citrus peel. Peel off a long, thin wedge of orange rind. Hold the rind with tongs and place over an open flame on your stovetop or under a blow torch. Char and burn the rind for at least 30 seconds, placing it in and out of the fire. Add the toasty rind to the glass AFTER the fire completely goes out to avoid igniting your whiskey.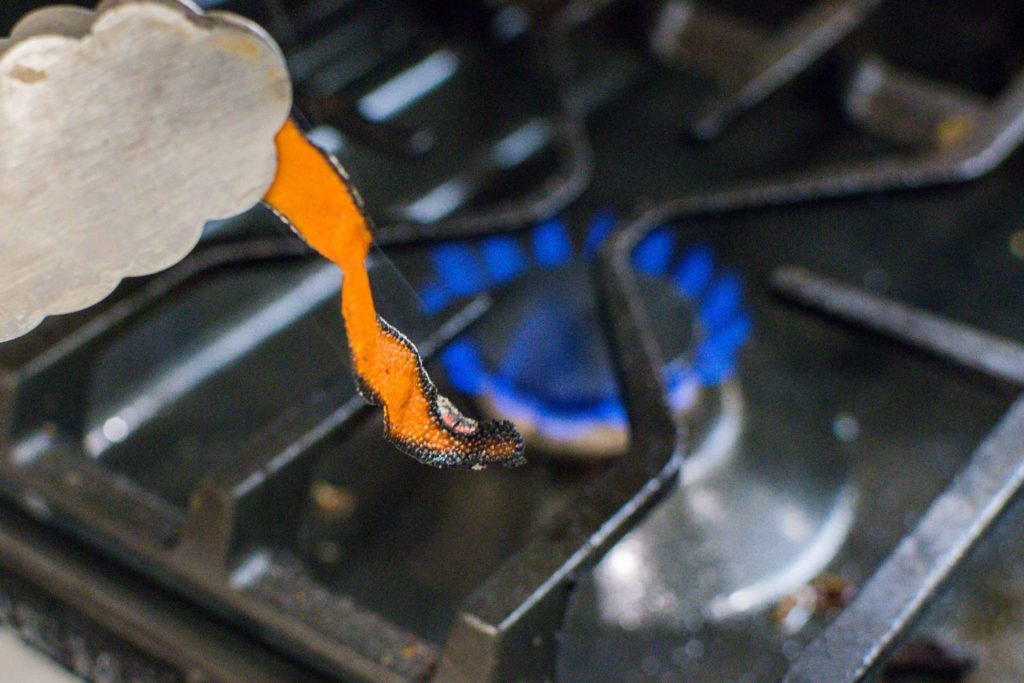 14
Add 1 massive ice cube and garnish with a 3 inch long cinnamon stick.
Cheers!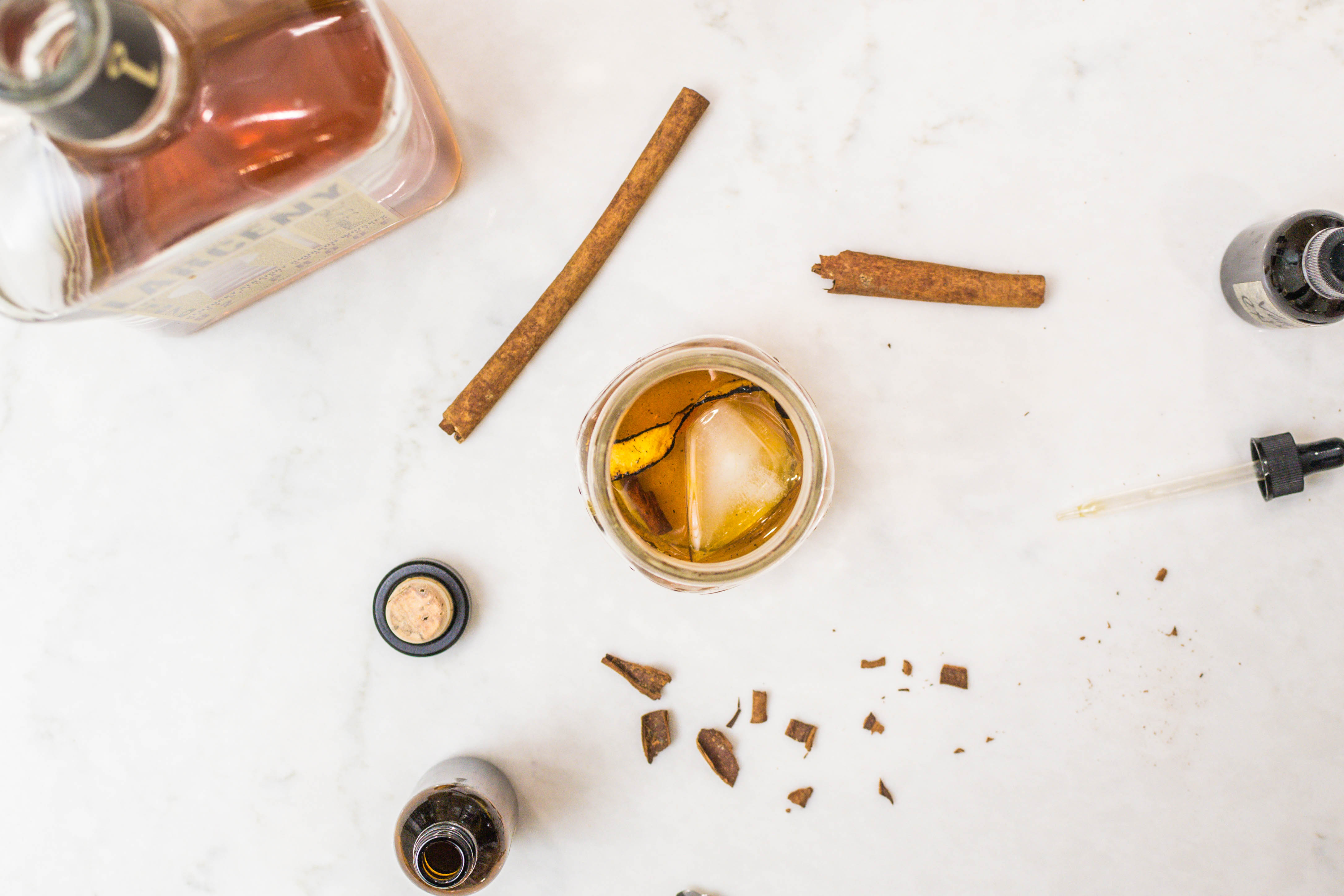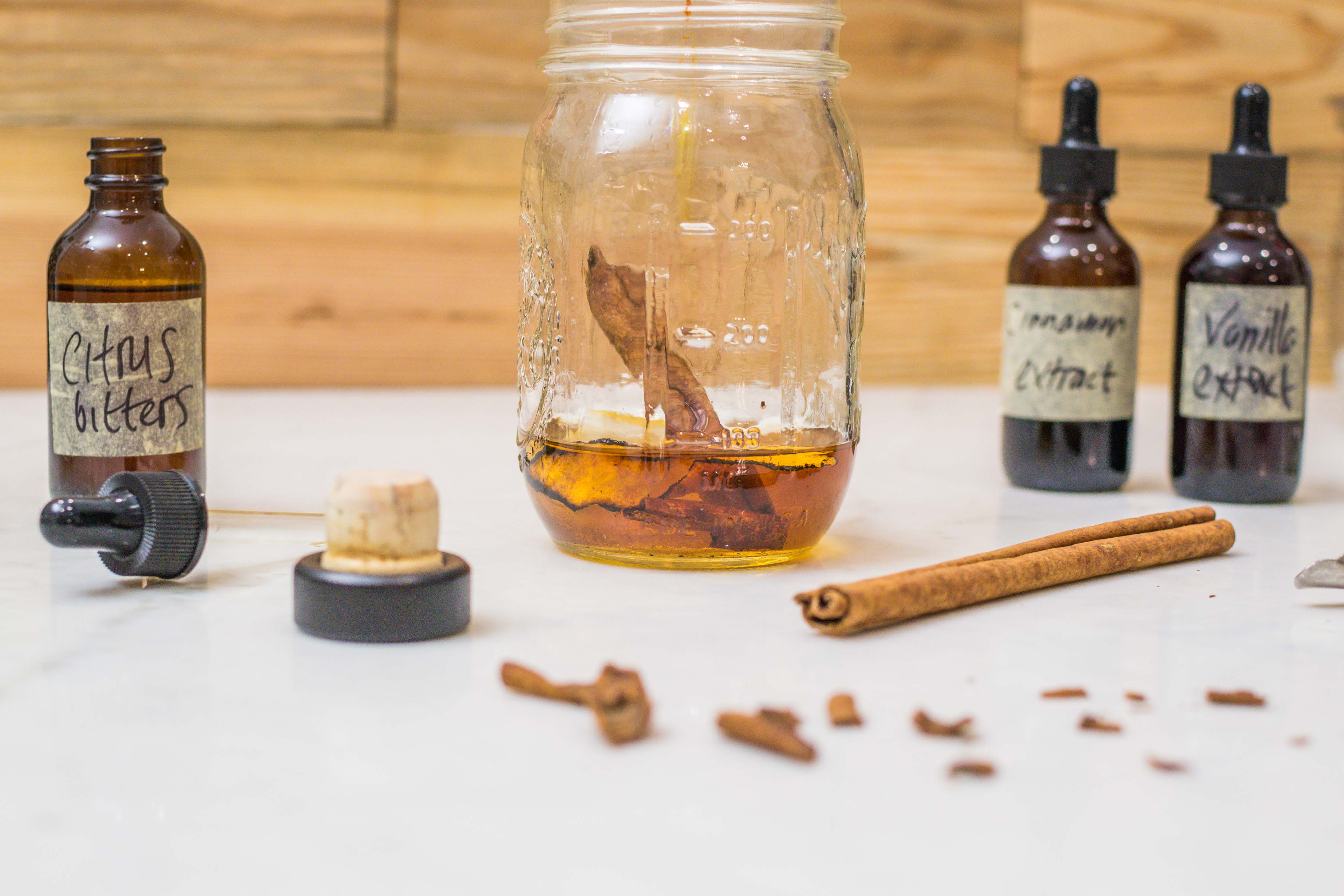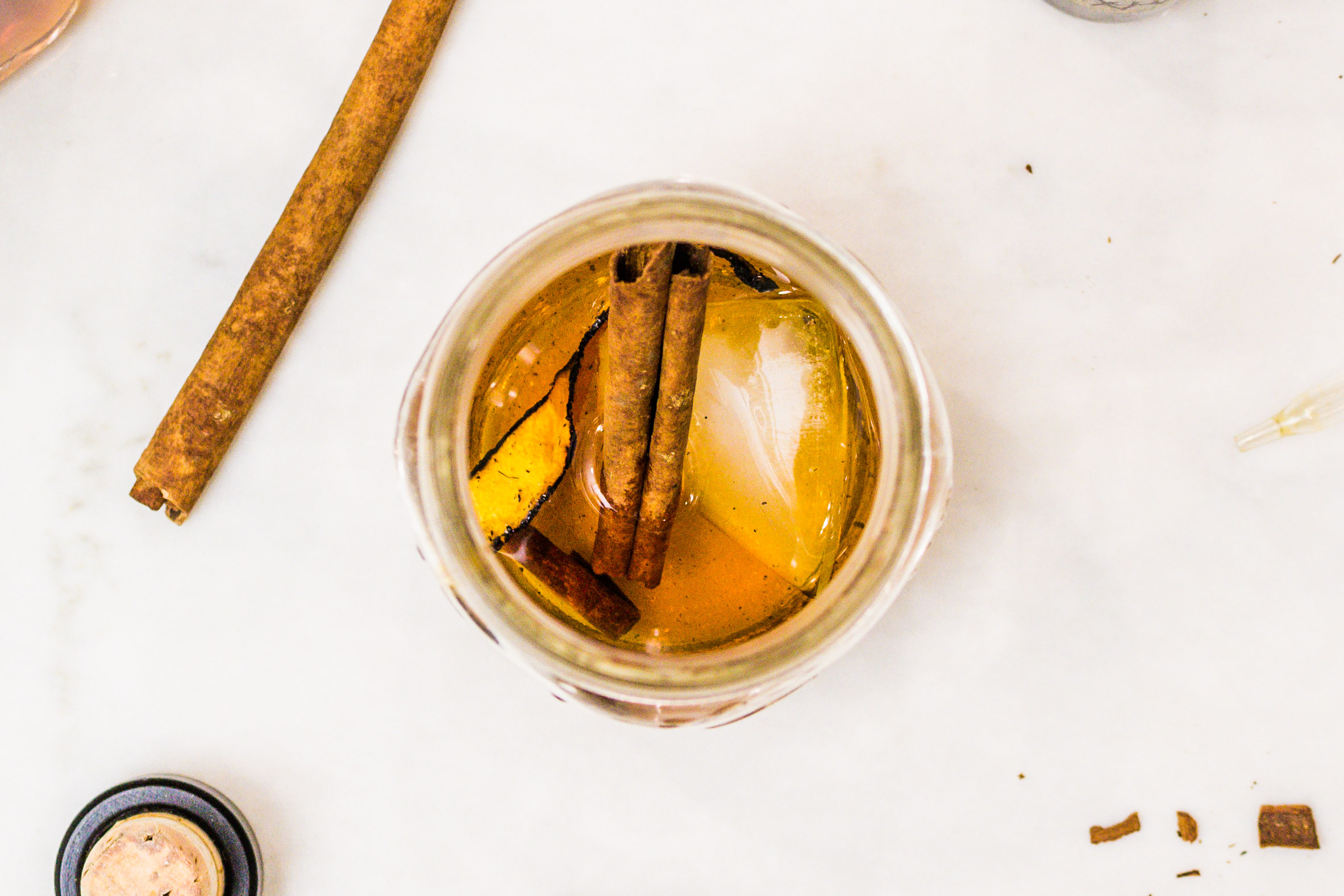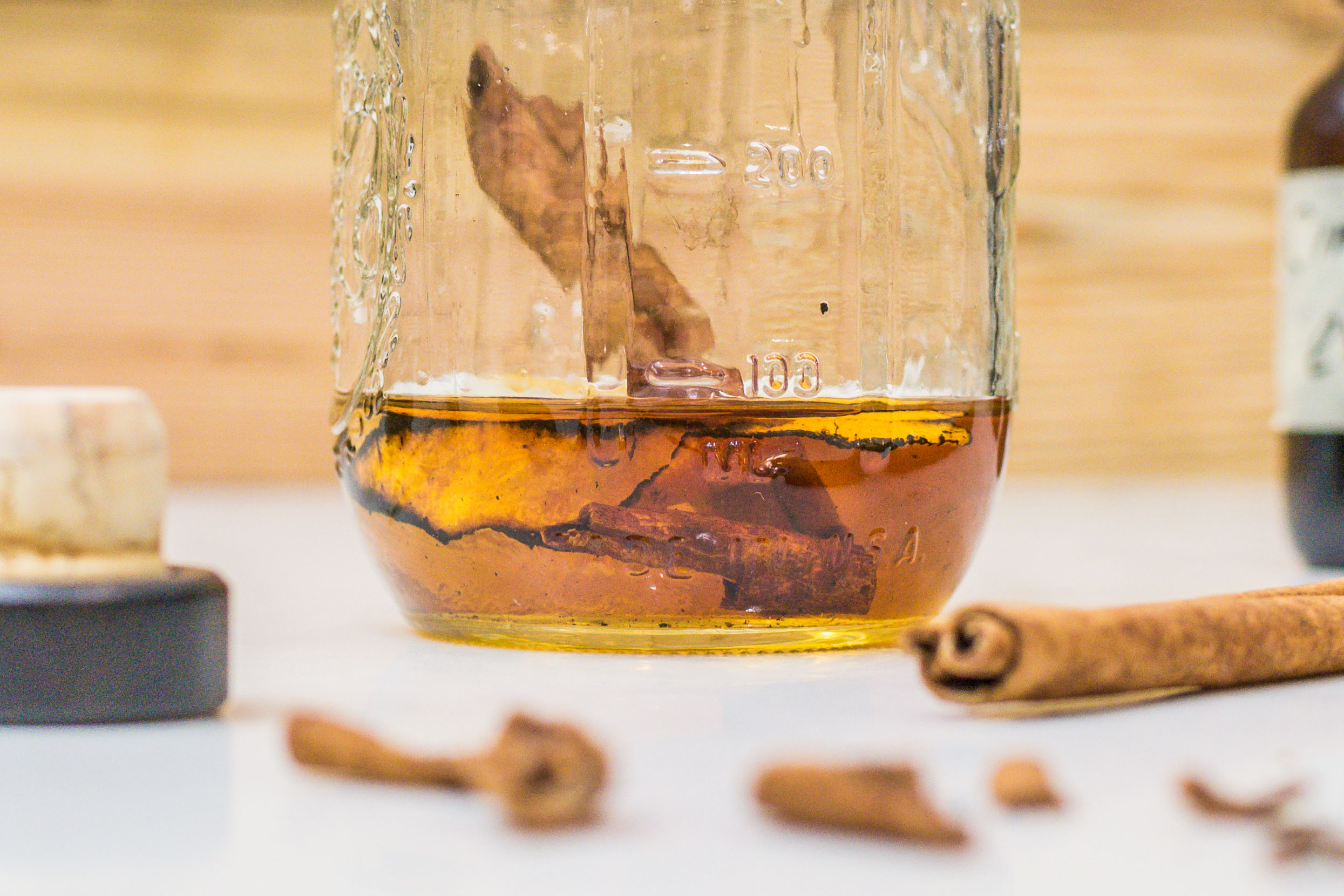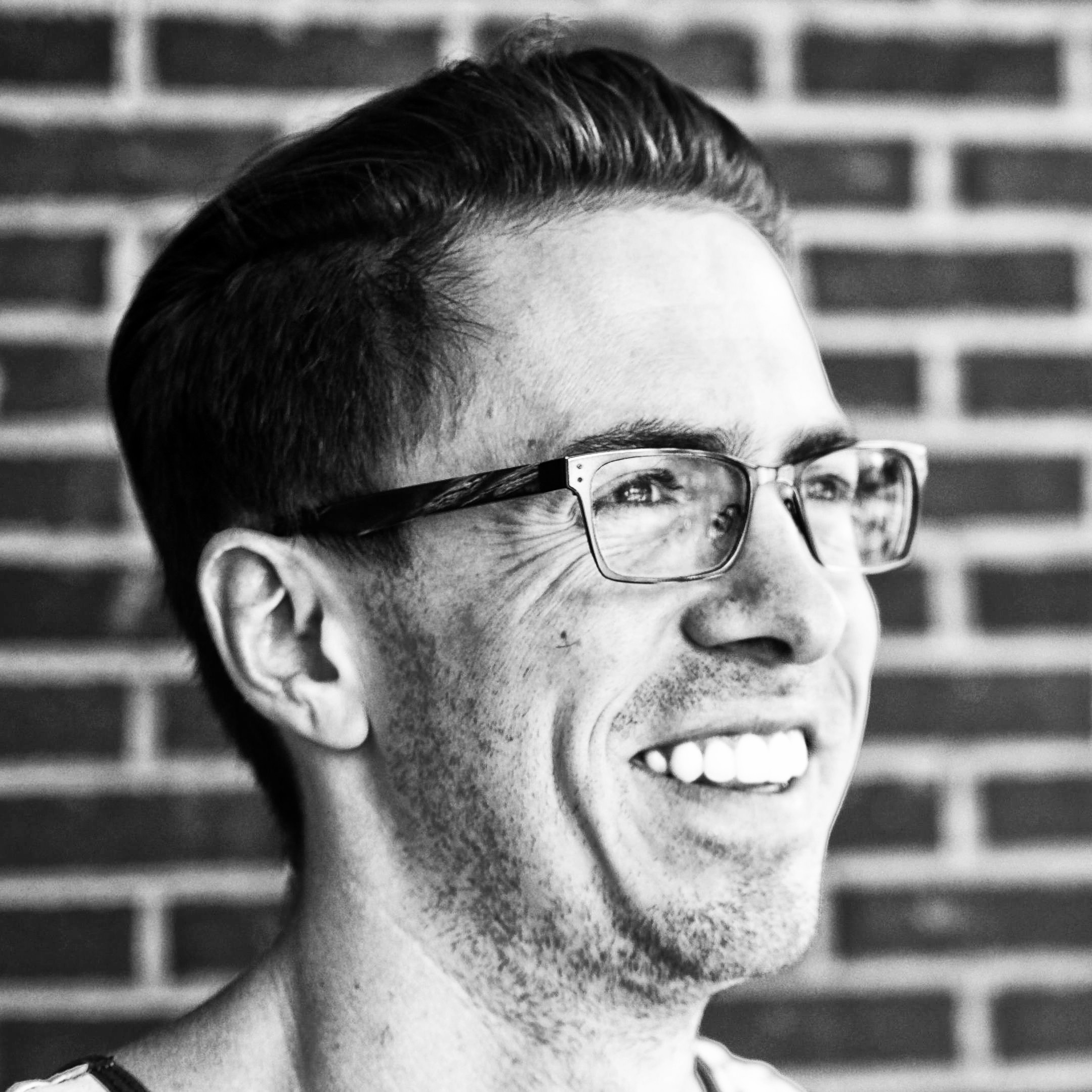 Dad-blogger. Certified nutritionist. Researcher, innovator, dreamer. Community builder, connector & networker. The perfectionist (slow as mud). The woodworker. The benefit-of-the-doubt, hypersensitive, feeler, emotron. Helper. Adventurer. The host. The "individual." Your listening ear. No friends – only the closest of brothers.
---
---