Mexican Cauliflower Rice (Whole30 or Vegan)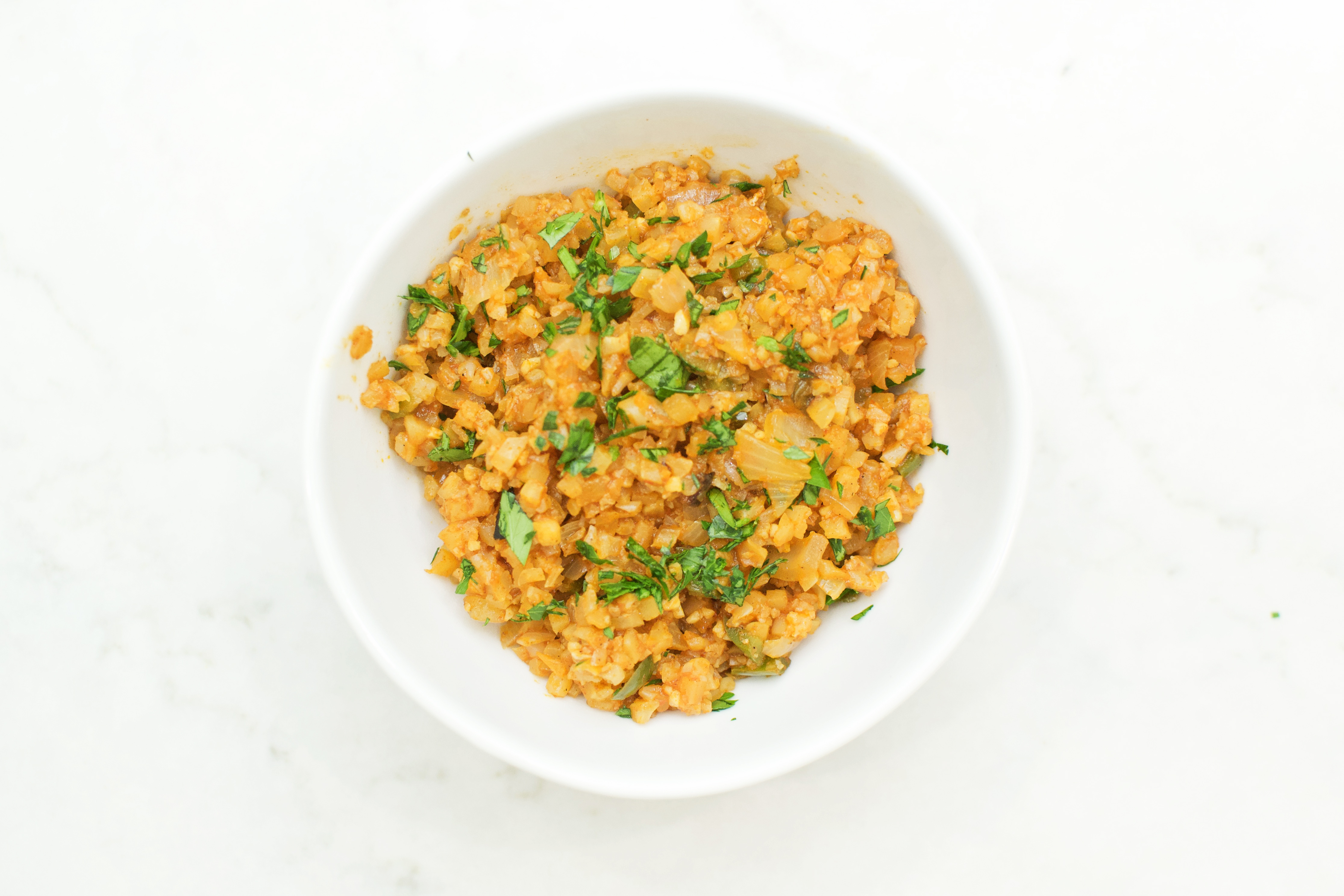 *This life-changing post may contain affiliate links, friend. Tap to learn more than you ever wanted to know.*
---
Are you Paleo? Killing your Whole30 challenge? Just a regular guy / gal trying to up your veggie intake or go full-on sneaky parent tricking your kiddos into eating their veggies? This'll work for all those scenarios.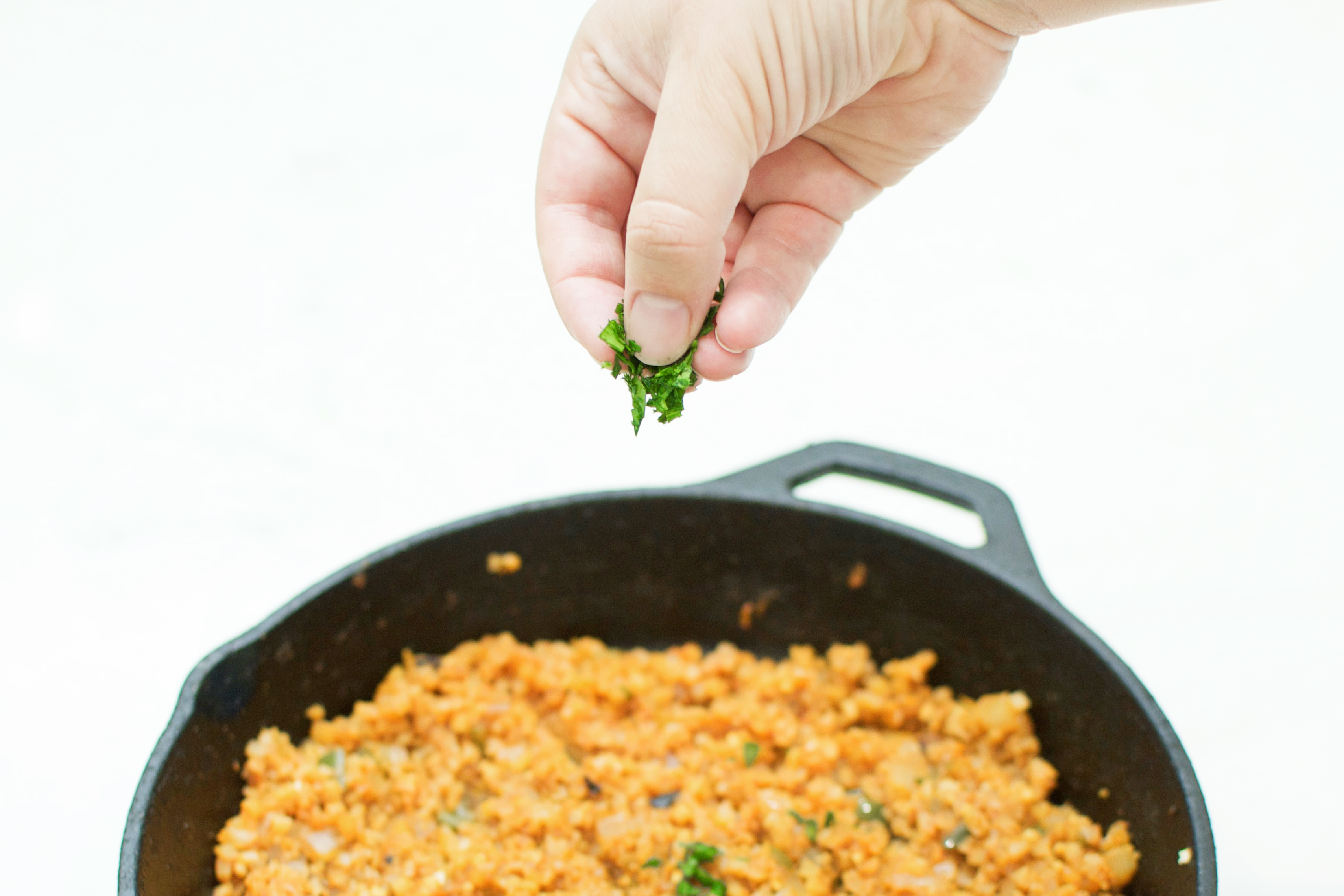 I LOVE Mexican. And really, really love burrito bowls. But when you're eating paleo or trying to stick to your Whole30 challenge, it turns out there aren't a lot of options for said burrito bowls. You can't have beans, you can't have corn, you can't have rice. So you're basically just eating a big bowl of meat. I know a lot of you cavemen and women probably wouldn't object to that. But I need a little more variety in my life.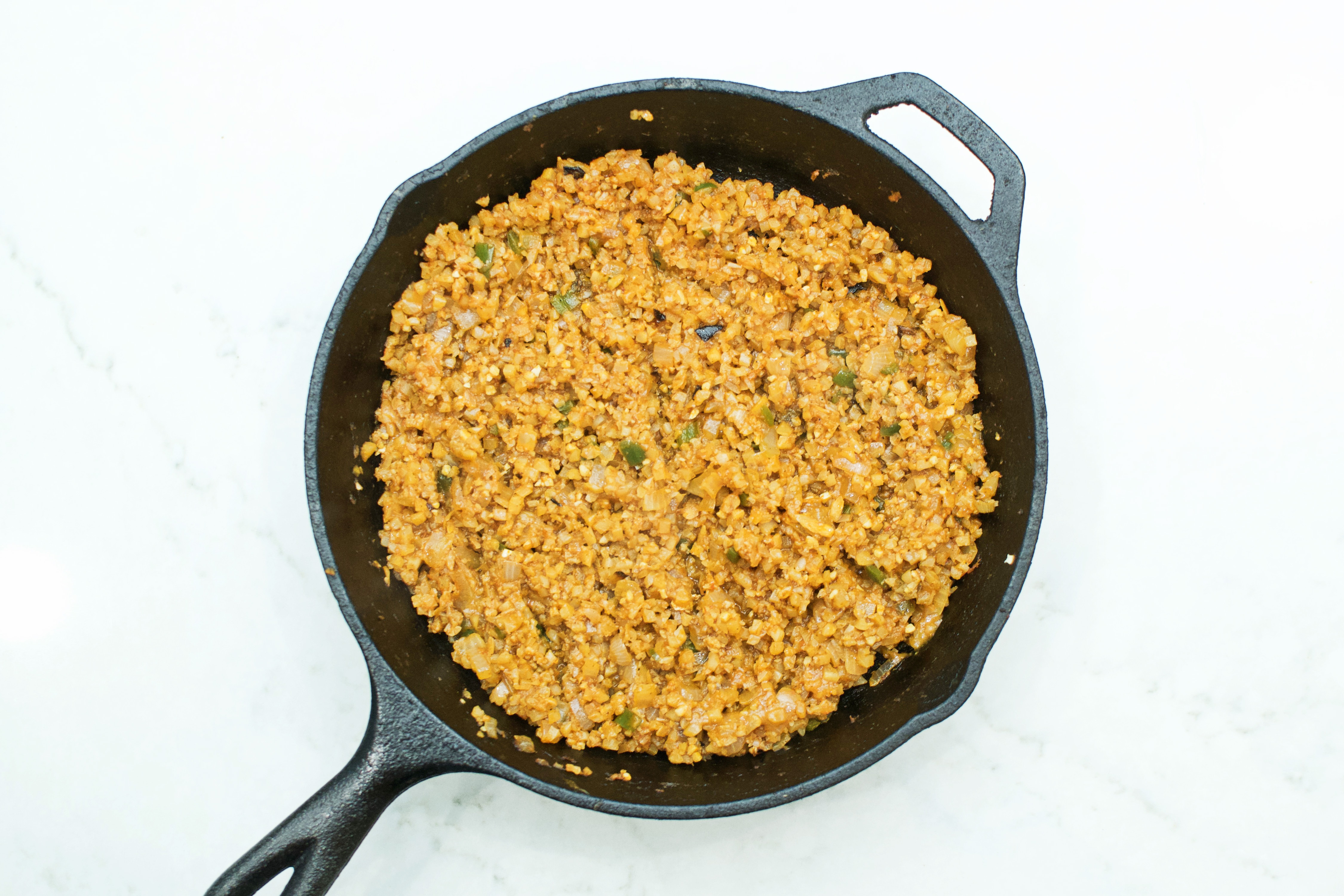 Man cannot live on meat alone. Well, you probably could for a while, but you may never poop again (no fiber life is tough).
Anyway. Back to my point. I promise your paleo burrito bowls will benefit from this cauliflower mexican rice. Layer it in a bowl with shredded chicken, pork carnitas, peppers and onions, guacamole, cilantro and coconut cream. YUM-O. Or throw in some beans or tofu if you're vegan and enjoy this as a complete meal.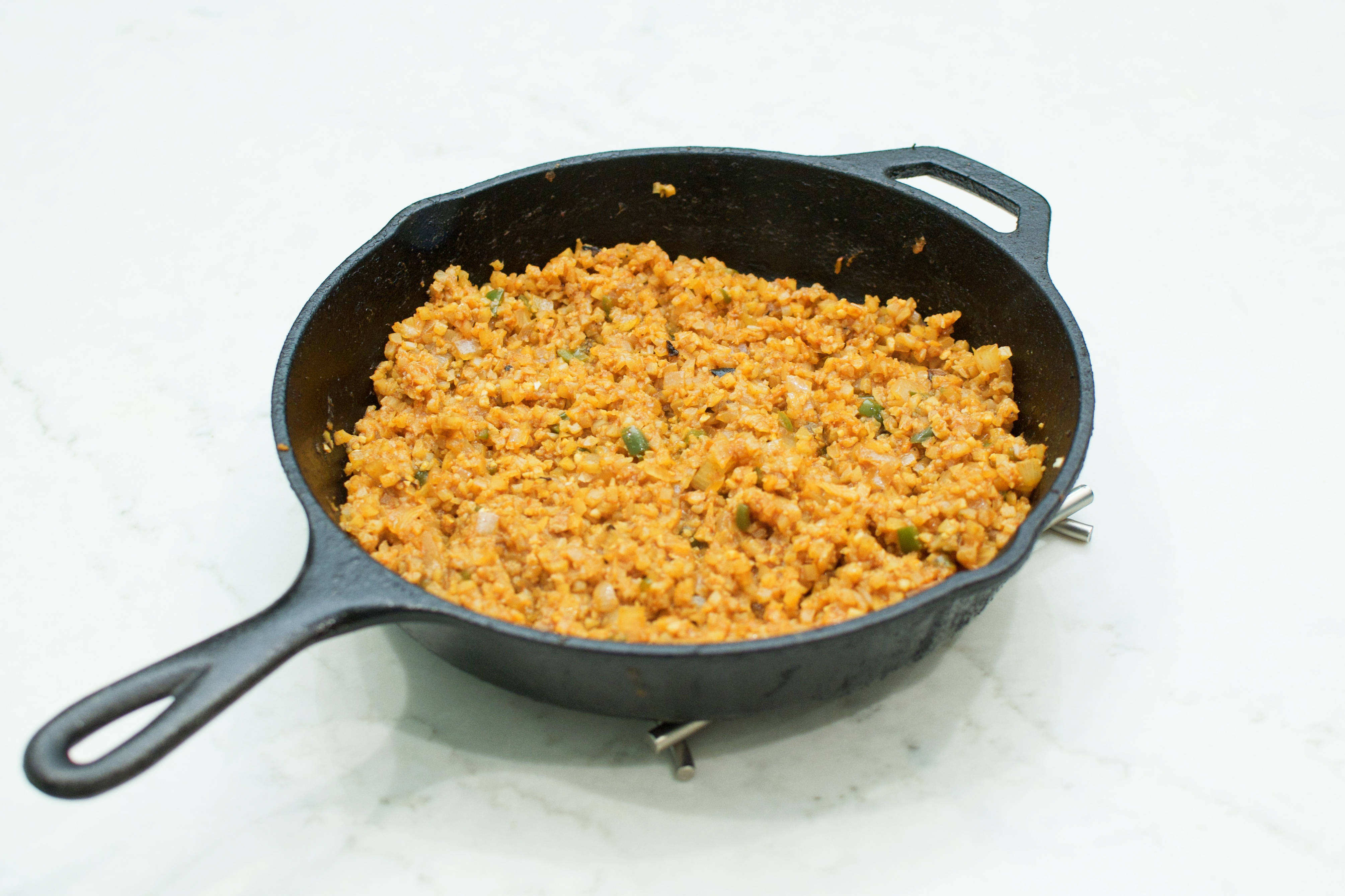 This recipe uses frozen cauliflower rice. You can totally make your own. In my experience, making it yourself tastes exactly the same and doesn't have much of a cost difference but creates more dishes and takes longer. I'll stick with my frozen cauliflower rice, thank you very much. I don't use shortcuts often, but this is one I can definitely stand behind!
---
Chef this flavor-bomb for your Mexican burrito bowl, Whole30, paleo or vegan style. Cauliflower rice recipe, fresh garlic & onions, spicy jalapeños, cilantro, avocado, lime & oh so much more.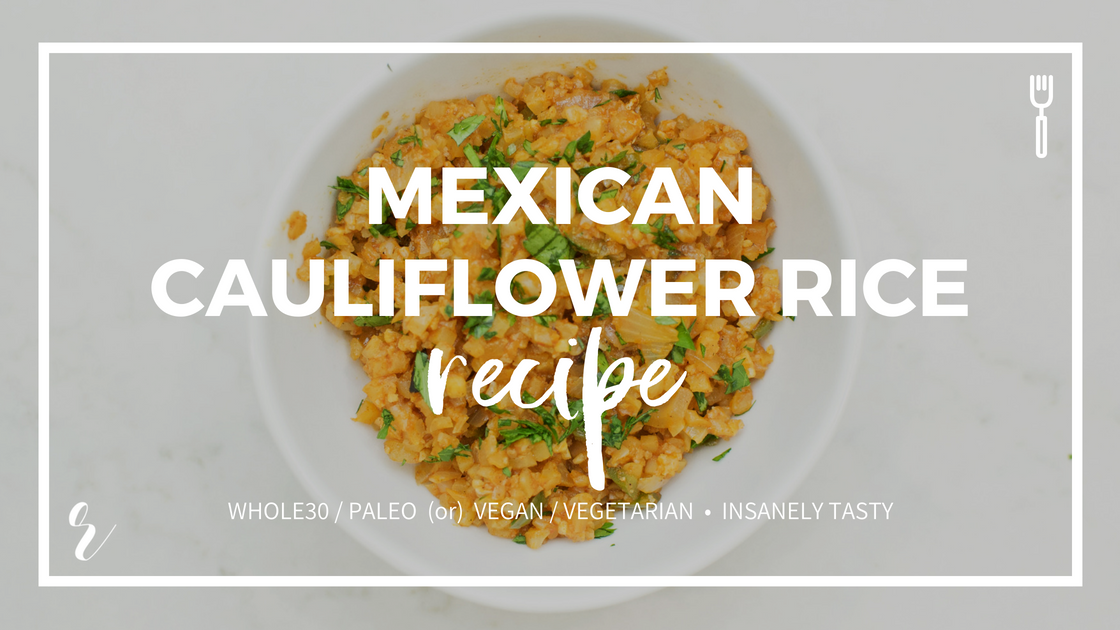 Insanely Tasty Ingredients
10 oz bag frozen cauliflower rice
1 cup vegetable stock (chicken stock will work too)
Toppings (optional): sour cream, chopped cilantro, jalapeños, avocado or guacamole, lime wedges
Directions & Such
1
Cook the cauliflower rice according to package directions. My package suggested 4 minutes in the microwave (it steams in the bag).
3
Add oil, jalapeño and onion to a skillet over medium heat and cook until soft (about 5 minutes). Add the garlic, spices and tomato paste. Cook 1-2 minutes or until the garlic is fragrant.
4
Add the cauliflower rice and vegetable stock to the pan and stir to combine. Bring to a simmer over medium low and cook just until the stock is absorbed, about 5-10 minutes.
5
Serve alone with your choice of toppings. Or use it in burrito bowls, tacos or as a side to enchiladas.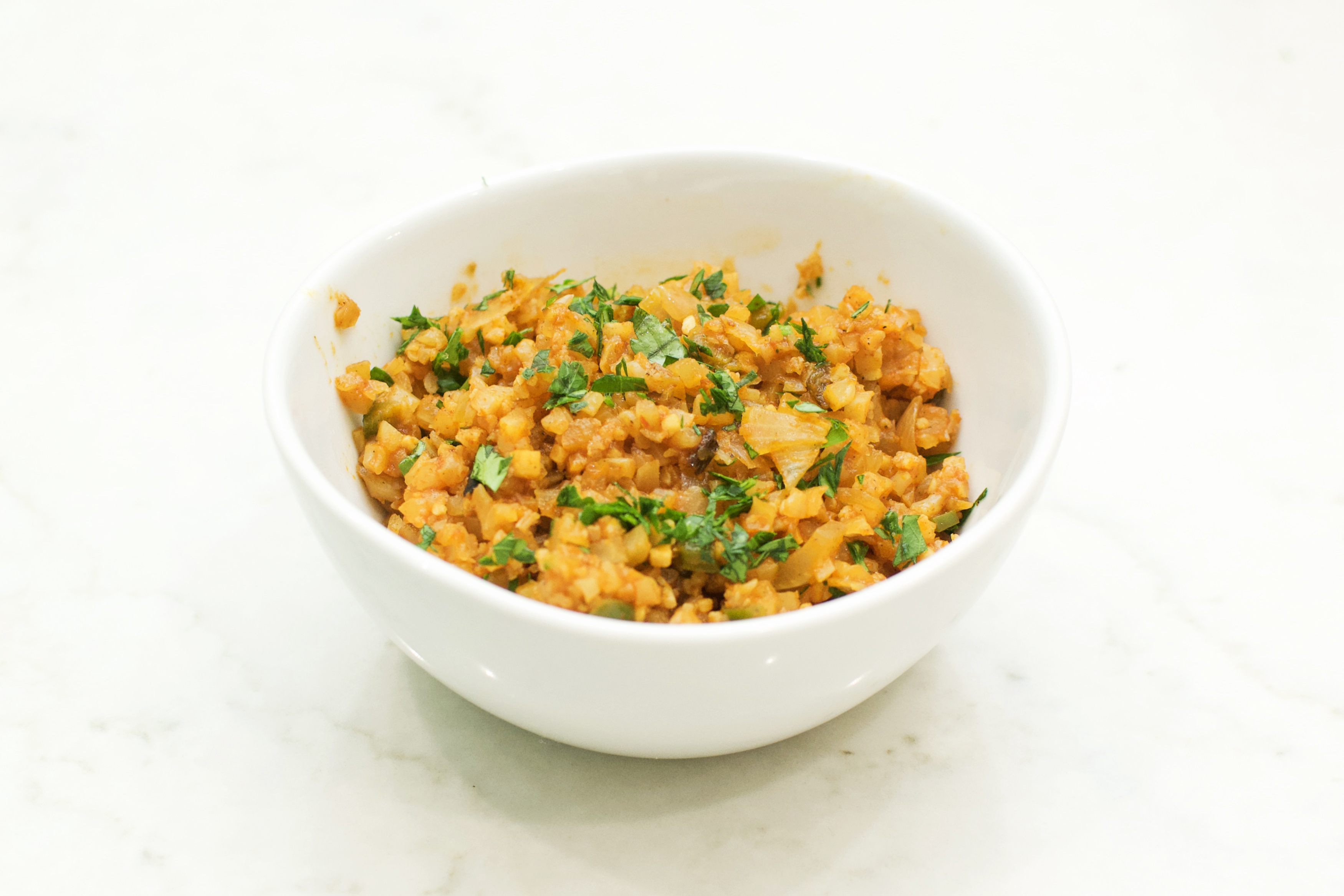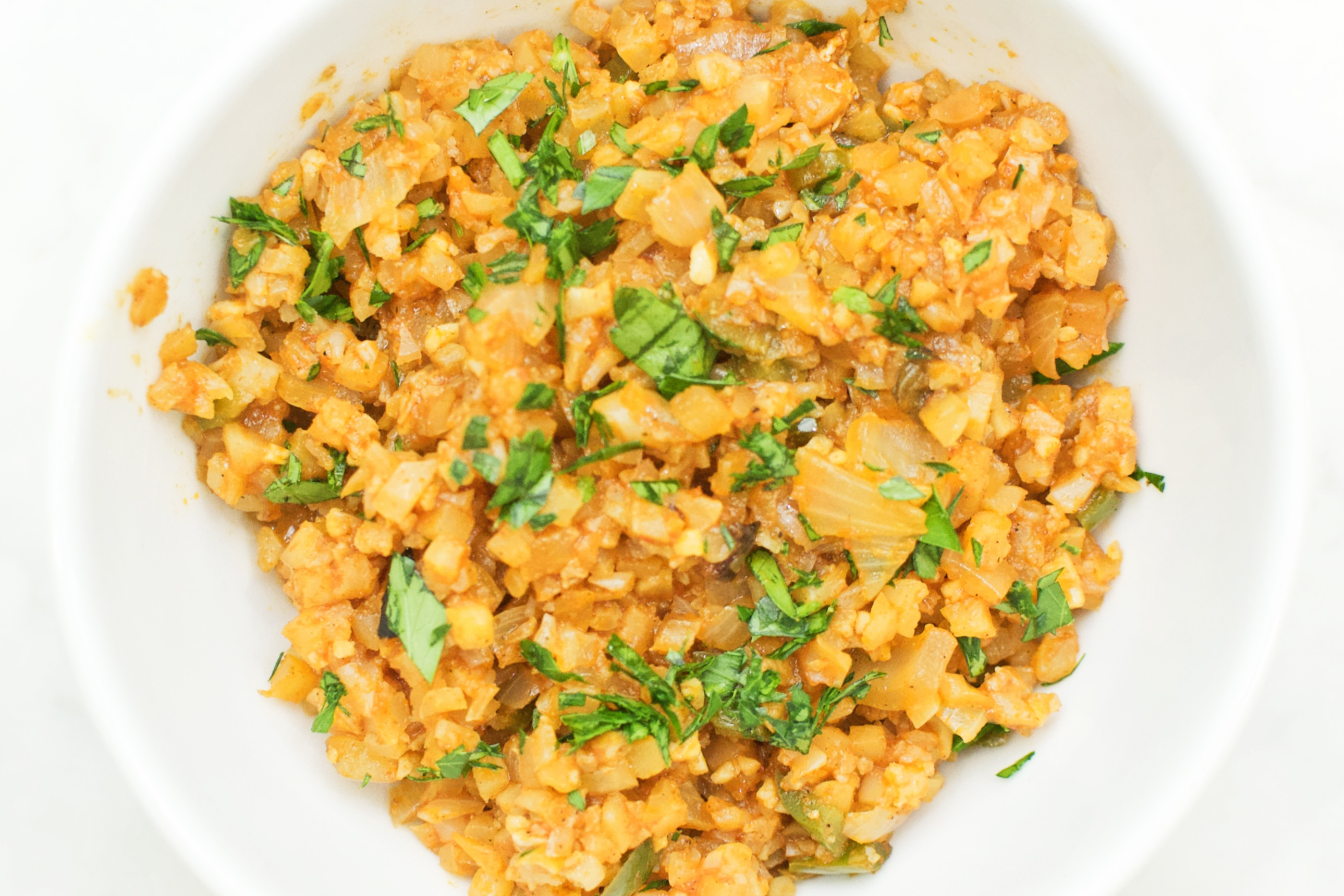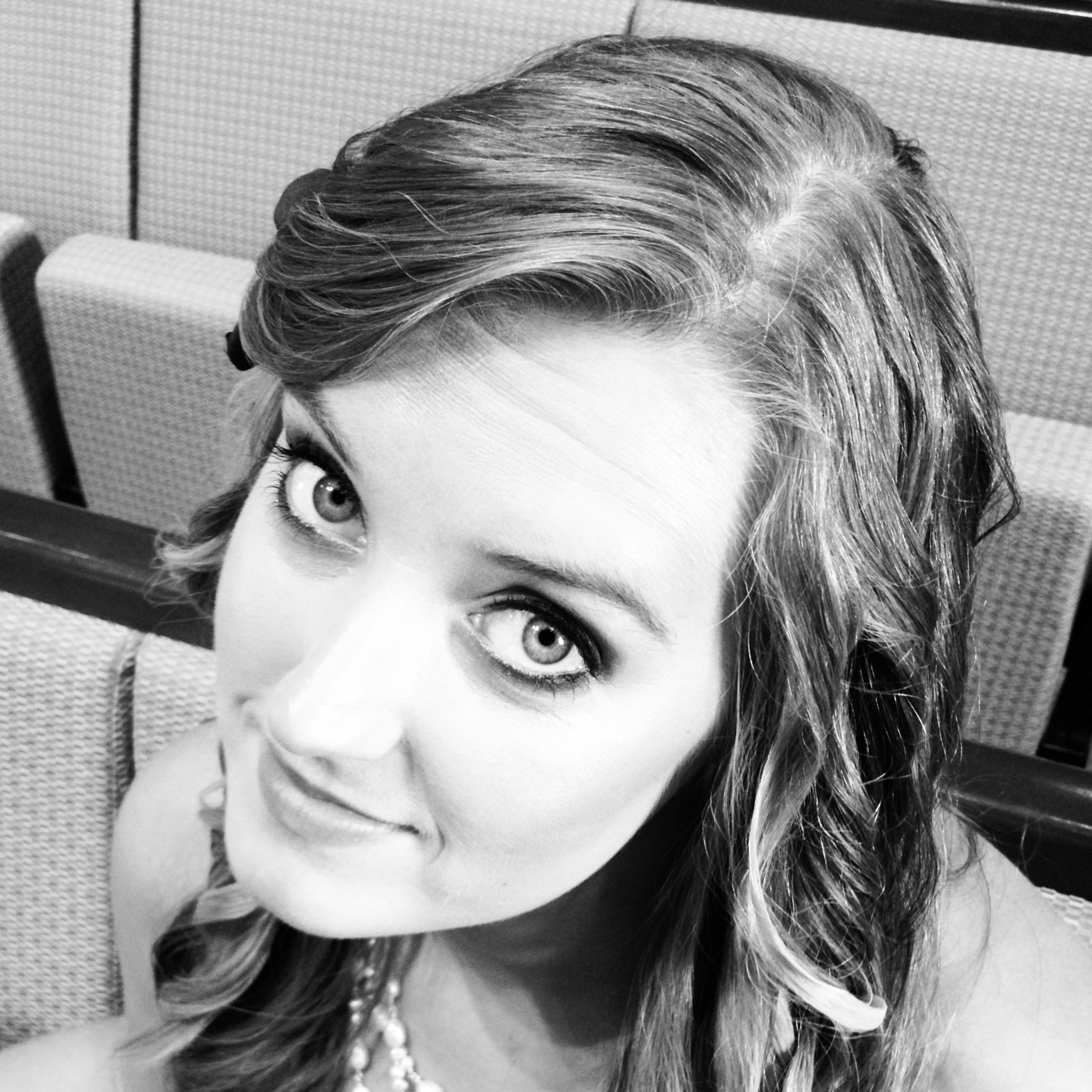 Mother-blogger (watch your mouth). Frugal Foodie. Never measured an ingredient in her life. Modern Minimalist. Hospitalitizer. The plan executor. The design eye. The sweet & salty, sugar & spice, fire & ice, no fuss, no frills, put your big girl panties on and take it like a woman. Achiever. Winner. The inclusivist. Your fierce advocate. Best friend to many. True to all.
---
---