Easy Cauliflower Falafel with Spicy Carrot & Tahini Drizzle Recipe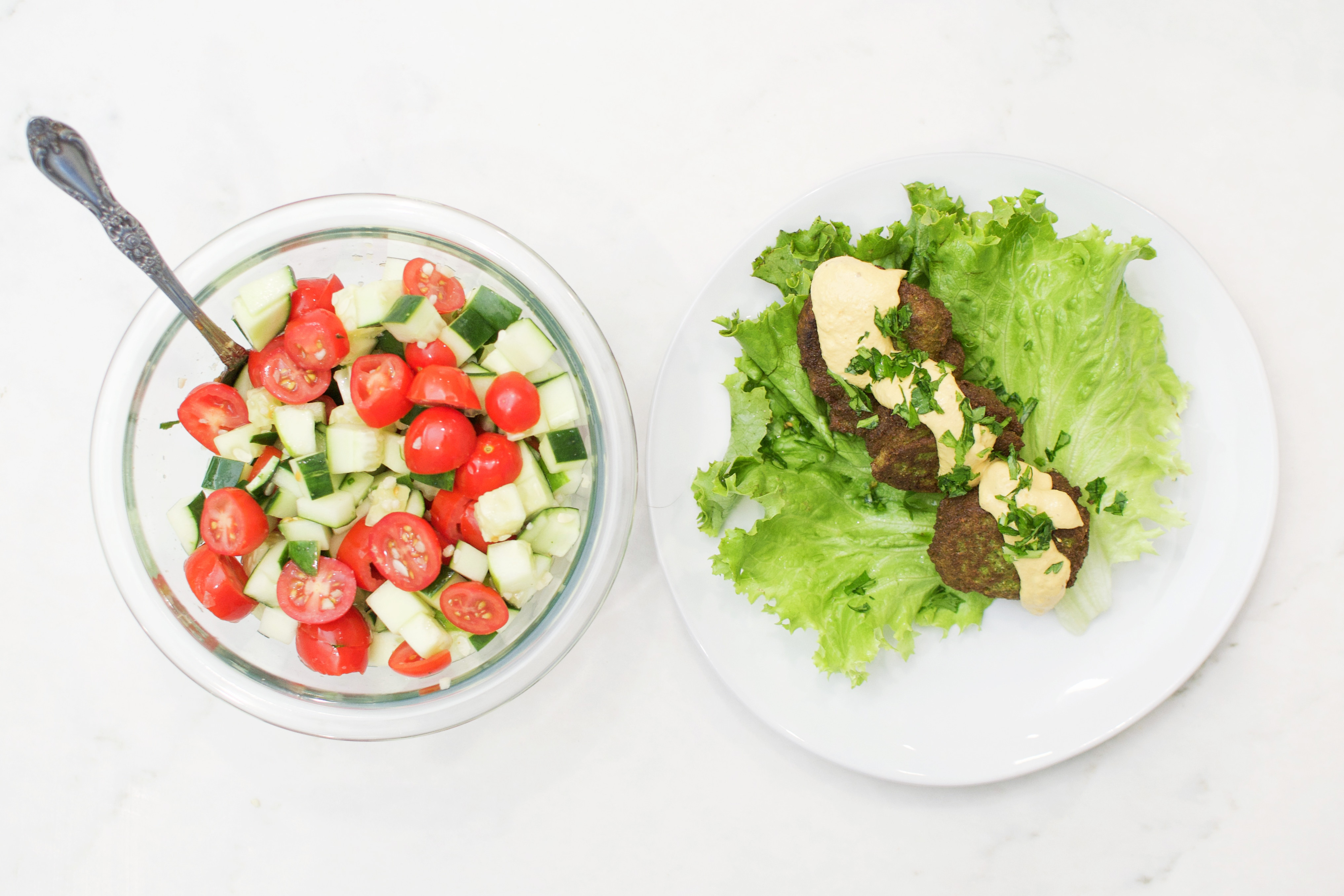 *This life-changing post may contain affiliate links, friend. Tap to learn more than you ever wanted to know.*
---
I LOVE a good falafel. And I love a good bean (is a chickpea a bean? I say yes!) But what about when you're in the middle of Whole30 and get a falafel hankering?
Whole 30 is a place with no chickpeas for falafel or hummus. It's a place with no pita. What's a girl to do?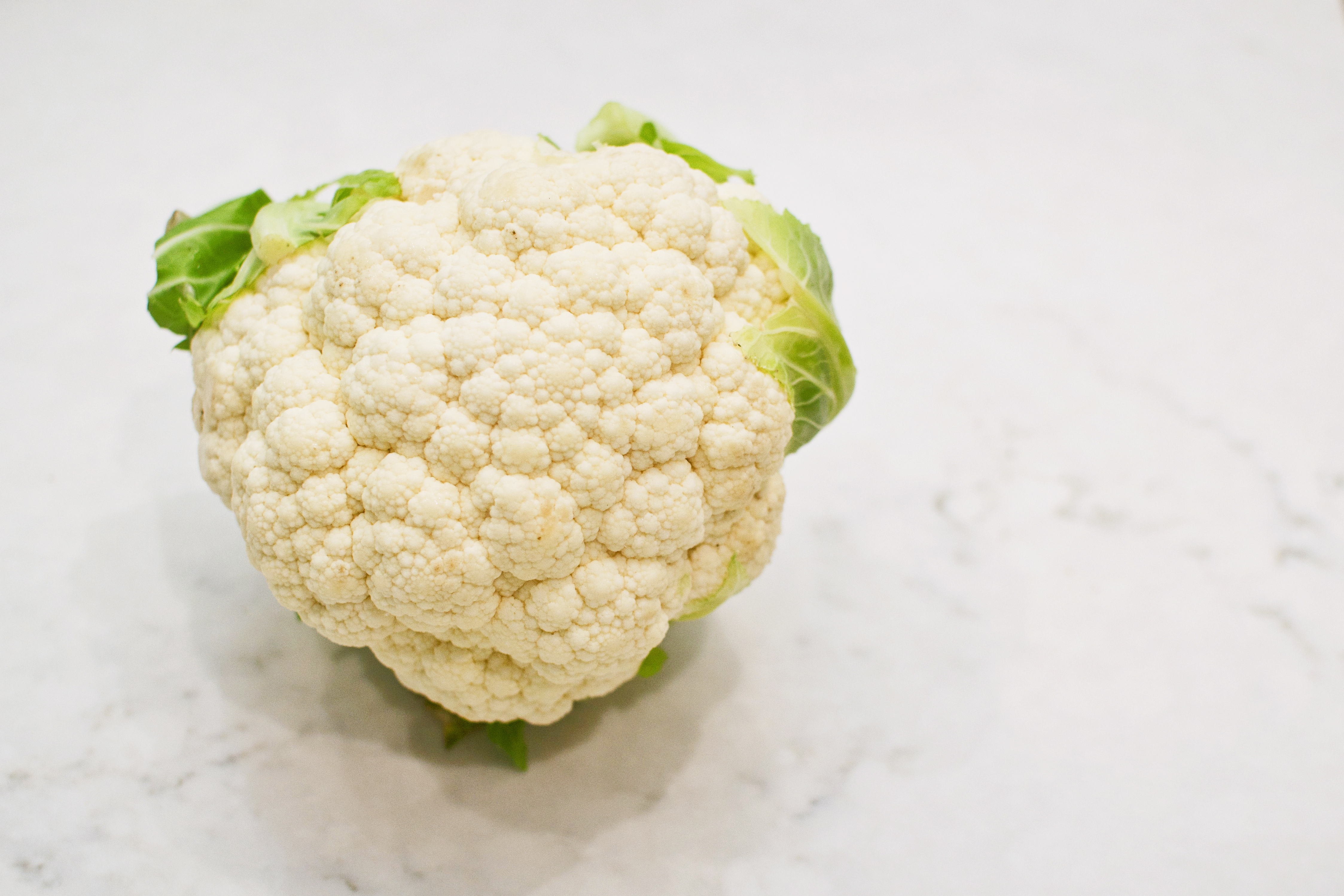 Fake it till you make it? Darn right. And you know what, I actually loved these falafel so much that I would 100% make them instead of the "real thing" even when I am eating chickpeas. They are jam-packed with so many herbs that the batter is a bright green color before they are cooked.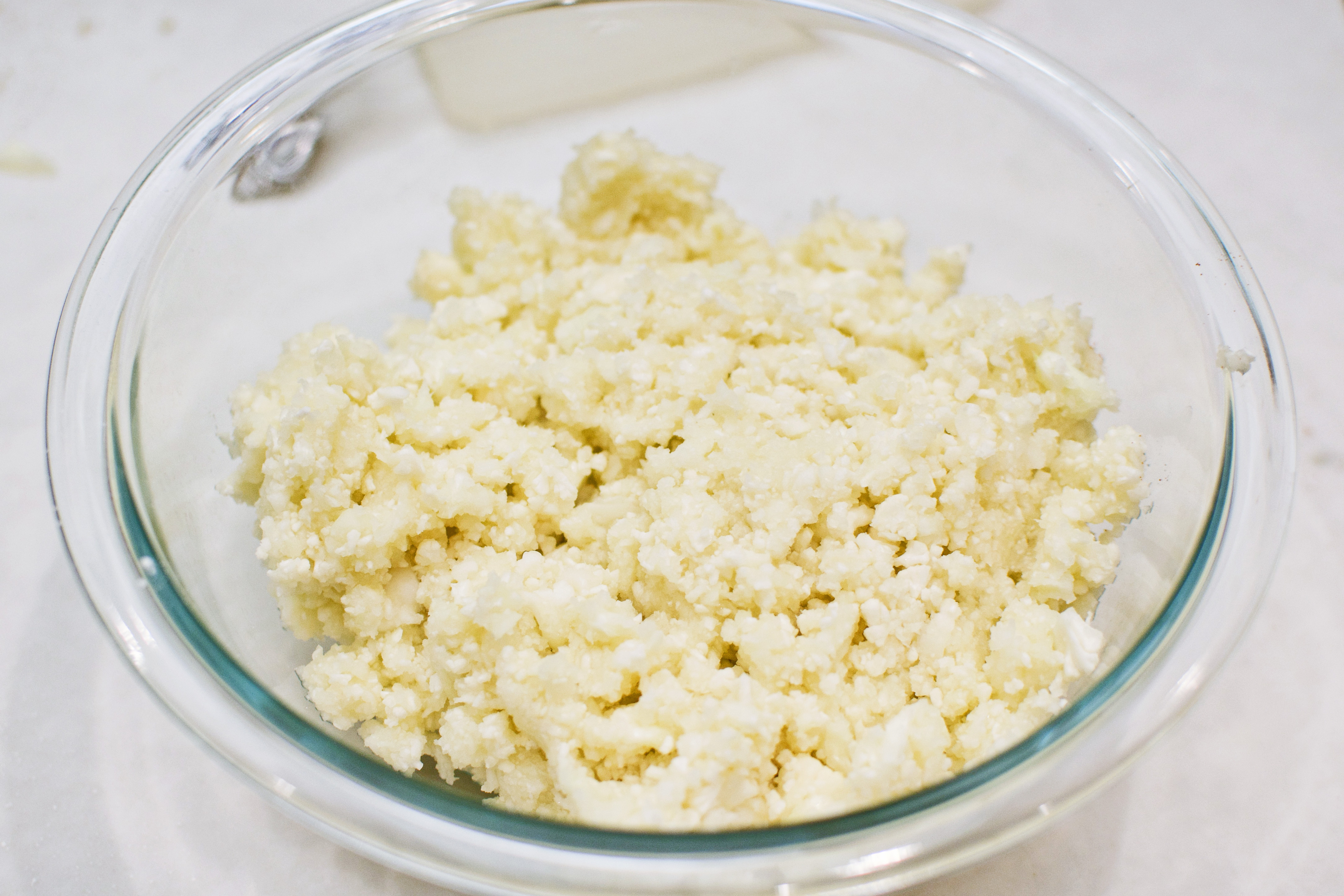 And your kids won't mind eating their veggies this way. My 14 month old devoured at least 6 of these and kept asking for more. He was actually crying when we cut him off because no more could fit in his full little belly.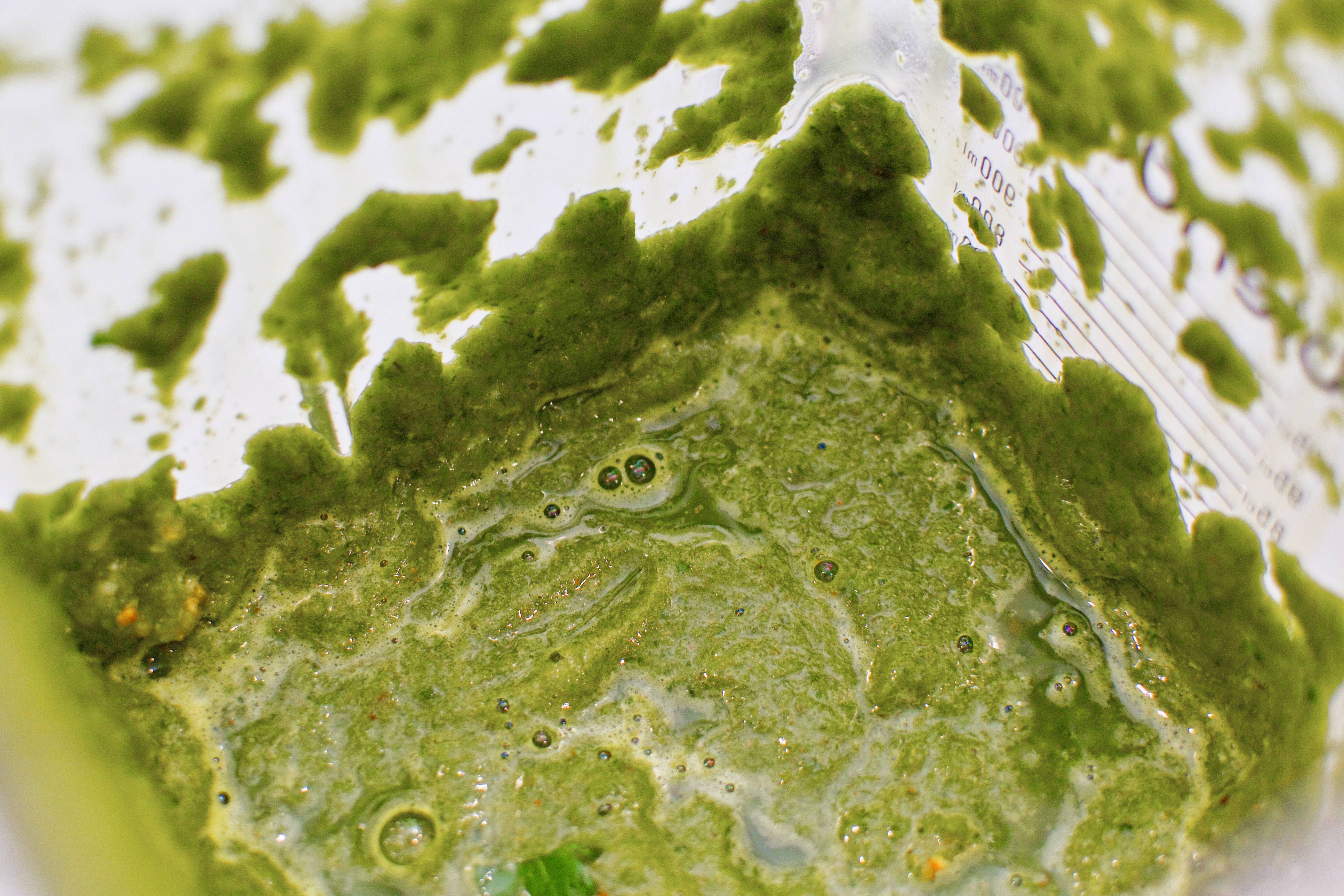 You could absolutely serve these falafel on some pita if you're eating grains, but I really loved it on the lettuce wrap. Which is saying a lot because I'm not much of a lettuce person.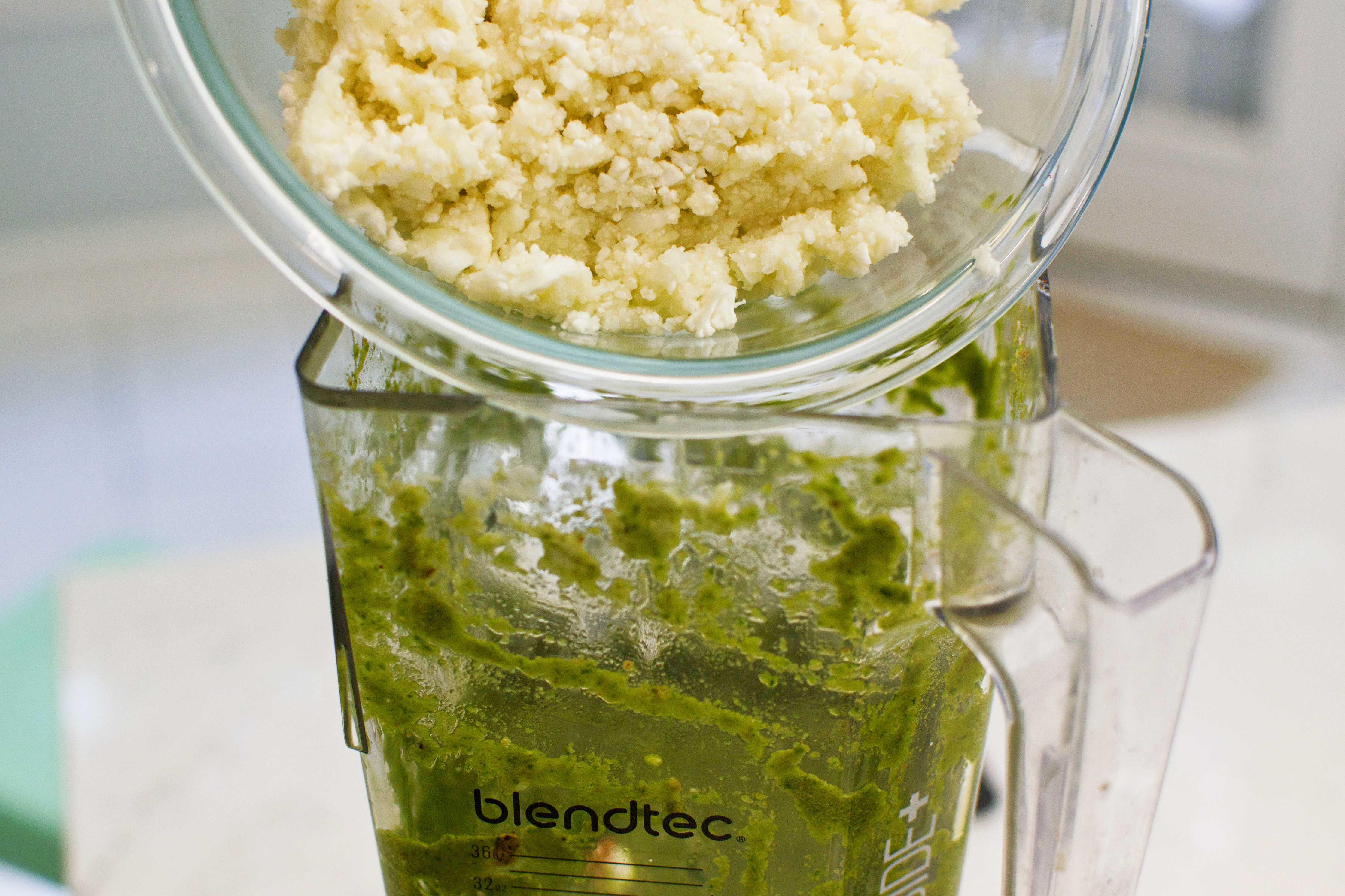 The lettuce adds crunch and freshness. The falafel is rich, filling and packs an herbaceous punch. The tahini sauce is slightly sweet from the carrot and the zing from the lemon cuts through the richness of the falafel. The cucumber & tomato salad compliments it all perfectly with a summery vibrancy. You need some of this in your life.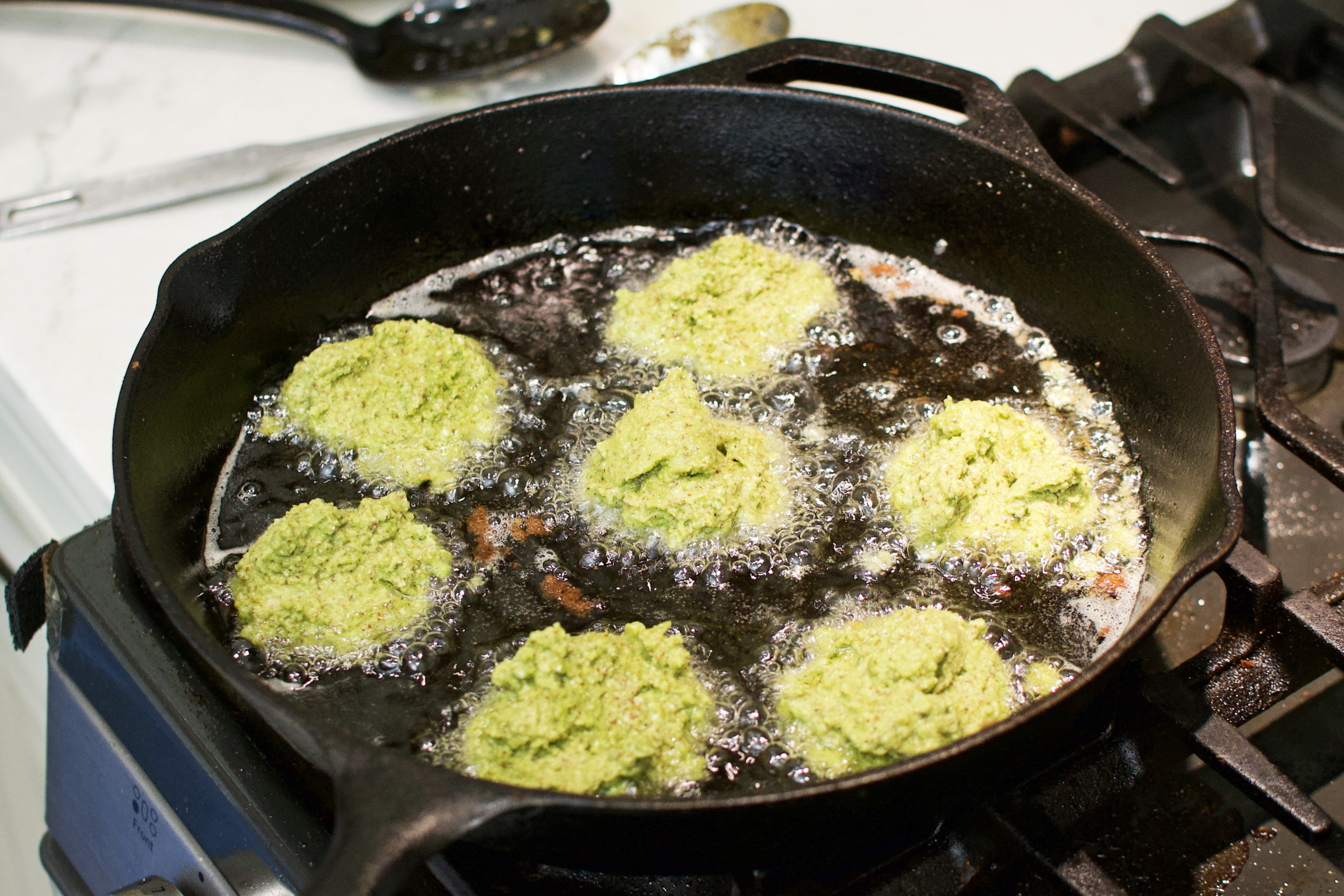 Plus, between the lettuce wrap, the cucumber & tomato salad and the entire head of cauliflower in the falafel, you'll have no trouble getting your veggies! Good for your health and good for your tastebuds? Win-win.
---
Chef a dairy-free, gluten-free, no chickpea falafel with carrots and tahini sauce. Whole30, paleo, grain-free recipe for weeknights or weekends. Cavewomen & cavemen should NEVER suffer through bland & bleh. Neo-primal FTW.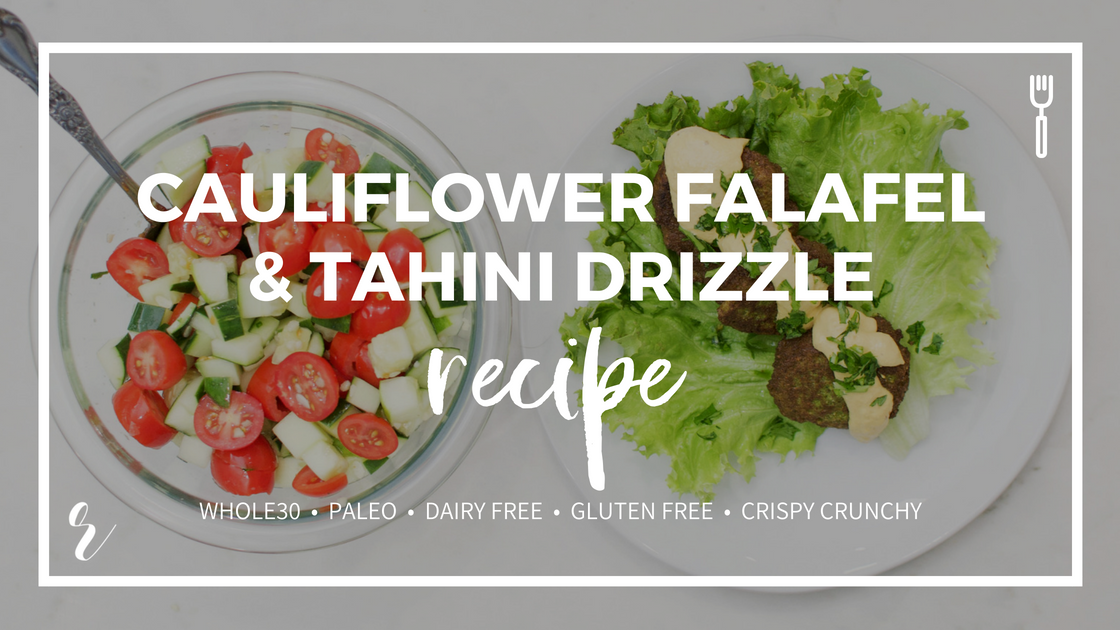 Ingredients – for the falafel
1 bunch cilantro (about 2 cups loosely packed before chopping)
1 bunch parsley (about 2 cups loosely packed before chopping)
about 2 cups oil for frying
Ingredients – for the tahini sauce
juice of 1 lemon + 1 tbsp lemon juice (about ¼ cup lemon juice total)
Ingredients – for the cucumber & tomato salad
5-8 oz cherry tomatoes (you could use 1-2 regular tomatoes)
Directions – for the cucumber & tomato salad
1
Chop the tomatoes and cucumber into ~½ in pieces. Add to a small bowl and stir in garlic and lemon juice. Toss to coat. Set aside.
Directions – for the tahini sauce
2
Chop carrots into 1 inch slices and add to a pot with enough water to cover. Bring to a boil and cook about 10 minutes or until very soft. (A fork should slide in easily).
4
With the blender running, remove the plug and stream in the water until the sauce comes together and is prime drizzling consistency. Remove to a bowl.
Directions – for the falafel
5
Chop cauliflower into small florets. Add to a food processor and pulse until the pieces are the very finely minced and resemble rice. Remove to a mixing bowl.
6
Add all other falafel ingredients to the food processor except cauliflower, almond flour, arrowroot powder, baking powder and oil and blend until thoroughly mixed. It should form a sauce. Add the cauliflower and pulse until combined.
7
Remove to a bowl and stir in almond flour, arrowroot powder and baking powder.
8
Add oil about 1-2 in deep in a skillet over medium-high heat. Drop rounded tablespoons of falafel batter into the skillet leaving a couple inches between each falafel – don't overcrowd the pan. Cook 1-3 minutes or until you see the edges are getting browned, then flip. Cook 1-3 minutes on the second side. Remove with a slotted spoon to a plate lined with a paper towel to drain excess oil. Falafel are done when they turn from green to dark brown and golden.
9
To assemble, wash as many leaves of lettuce as you need (we recommend layering two for each wrap – they hold together better this way). Lay a few falafel in the middle of the lettuce, drizzle with tahini sauce and add the cucumber salad on top or serve on the side.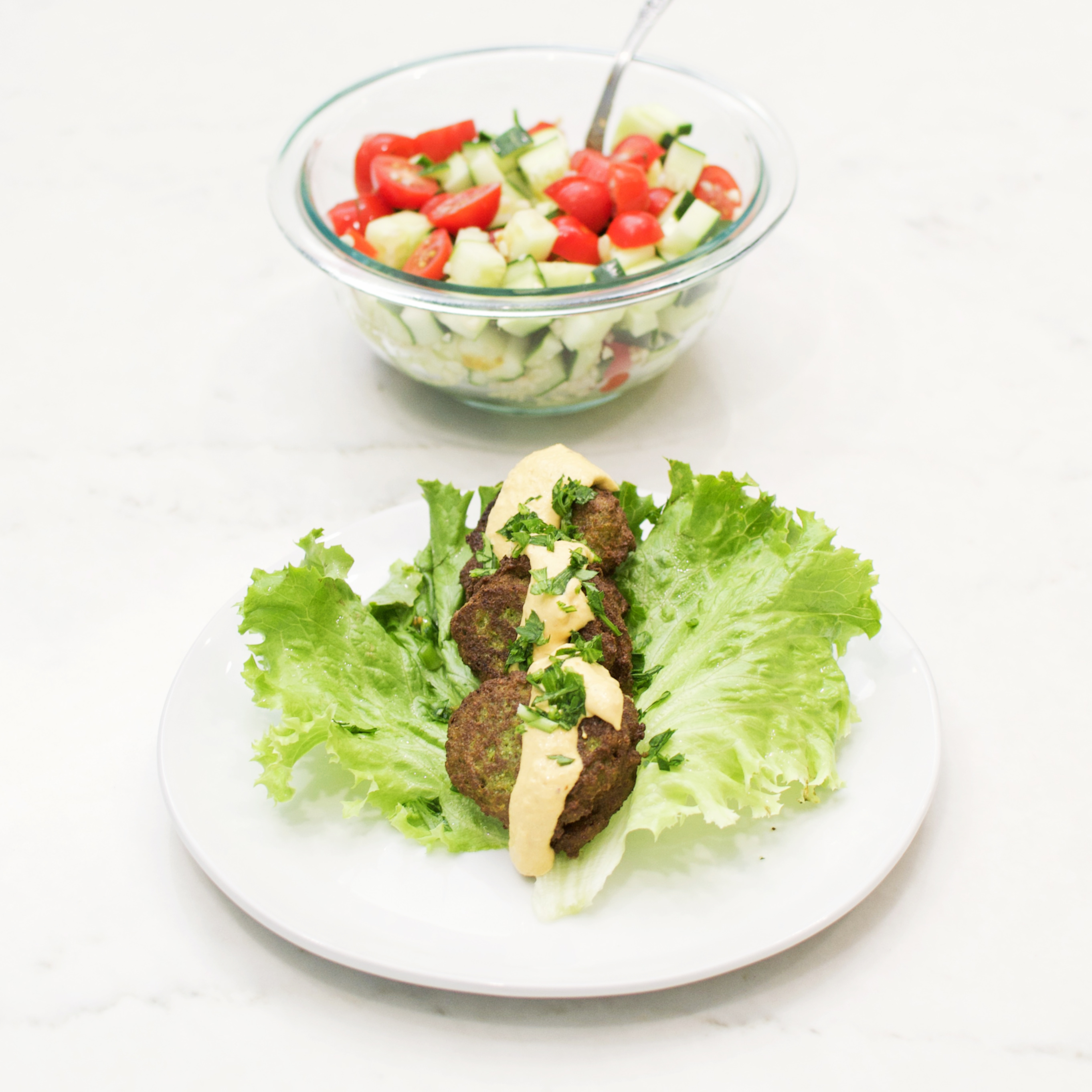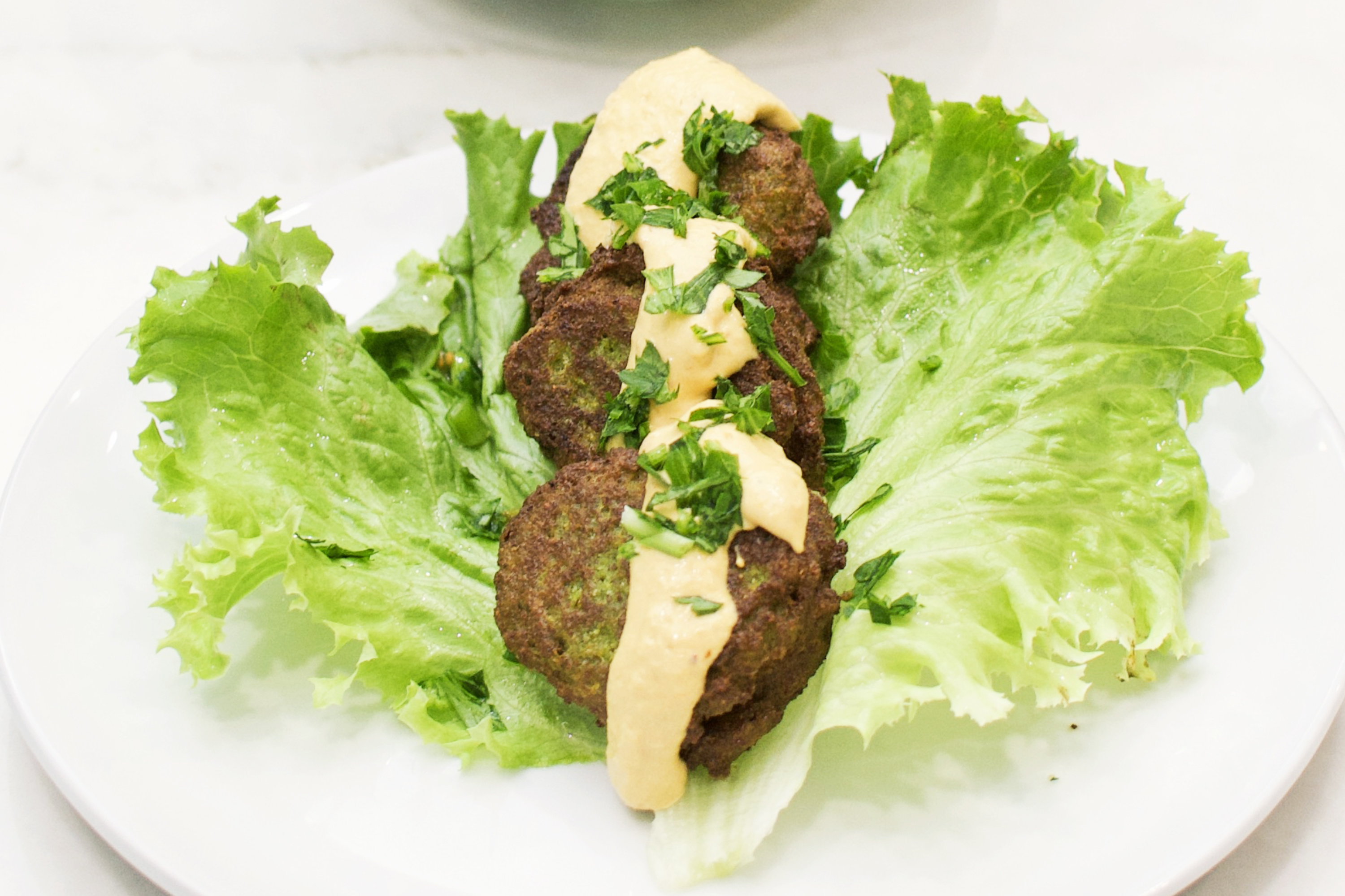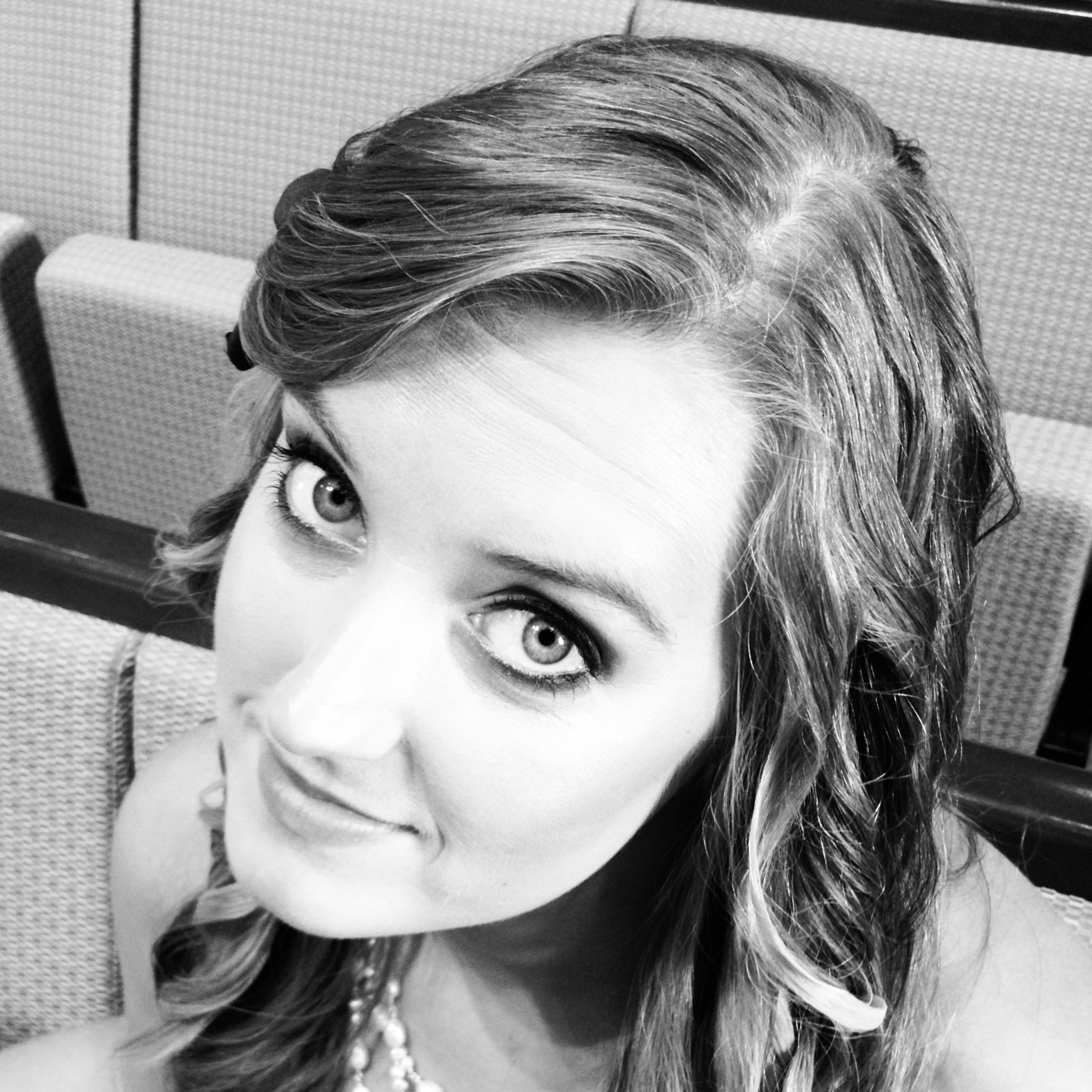 Mother-blogger (watch your mouth). Frugal Foodie. Never measured an ingredient in her life. Modern Minimalist. Hospitalitizer. The plan executor. The design eye. The sweet & salty, sugar & spice, fire & ice, no fuss, no frills, put your big girl panties on and take it like a woman. Achiever. Winner. The inclusivist. Your fierce advocate. Best friend to many. True to all.
---
---